Face ID on the iPhone X lets you unlock your smartphone with your face, but it's limited to just one person. That changes in iOS 12. Now you can add a second face so someone else can unlock your iPhone, too. Here's how to set it up.
Face ID is a feature introduced in iOS 11 on the iPhone X that scans your face instead of your fingerprint, like Touch ID, to unlock your phone and authenticate purchases. Touch ID supports multiple fingerprints, but prior to iOS 12 Face ID supports just a single face.
iOS 12 lets you add a second face to Face ID, but hides the feature under what Apple calls "Alternate Appearance."
To add a second person to Face ID in iOS 12 do this:
Launch the

Settings

app
Tap

Face ID & Passcode

Enter your passcode
Tap

Set Up an Alternate Appearance

Tap

Get Started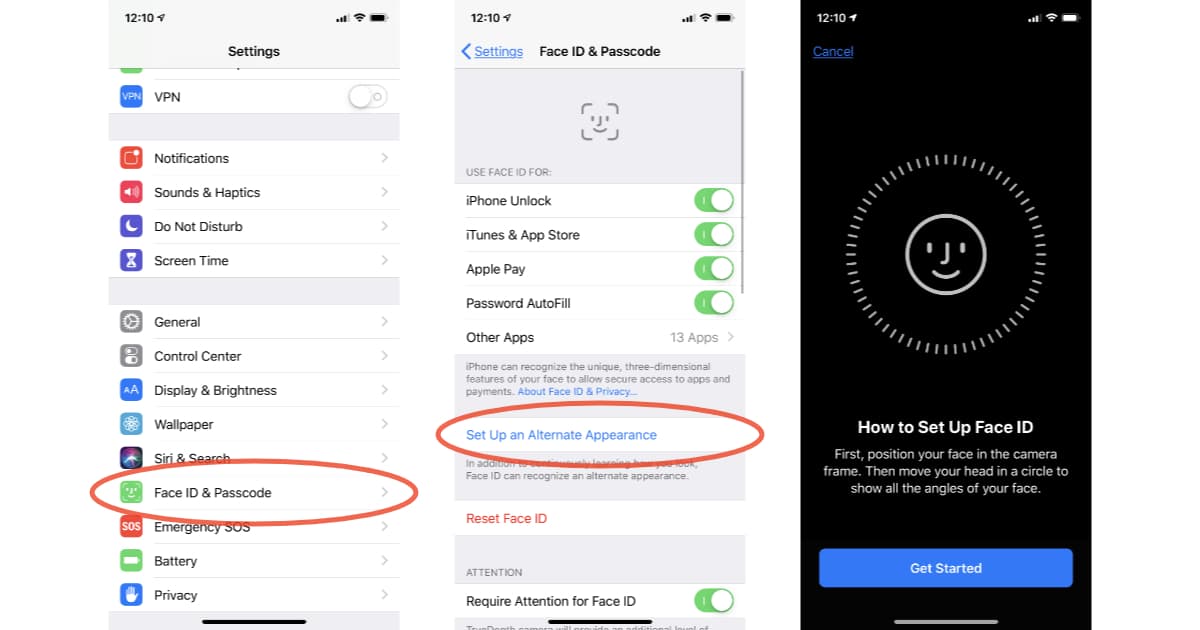 Now your iPhone X can scan a second face for Face ID. This works for letting another person unlock your iPhone, or if you have particularly bad bed face in the morning, you can scan yourself when you first wake up.
Here's the caveat: You can't remove just one face from Face ID. If you decide the person you added to your iPhone shouldn't have Face ID access any more you'll have to reset Face ID completely and start over.
[iPhone X: How to Reset Face ID]
[Here's How to Disable Face ID for Specific Apps]
iOS 12 is currently in a developer and public beta testing phase. The official public release is coming this fall and will be a free upgrade for iPhone, iPad, and iPod touch users.