Chatting in group iMessages is fun! Well, it's fun with your friends, but not necessarily with 47 of your colleagues, right? iOS actually has a way that you can remove yourself from those conversations if you get annoyed with them, though, so let's go over how to shut 'em off (and why you might be unable to).
First, the setting's really easy to find. Open Messages on your iOS device, select the conversation you'd like to get out of, and tap "Details."

On the subsequent screen, the "Leave this Conversation" option will appear. If you can use it on the selected conversation, its text will be red; if not, it'll be greyed out.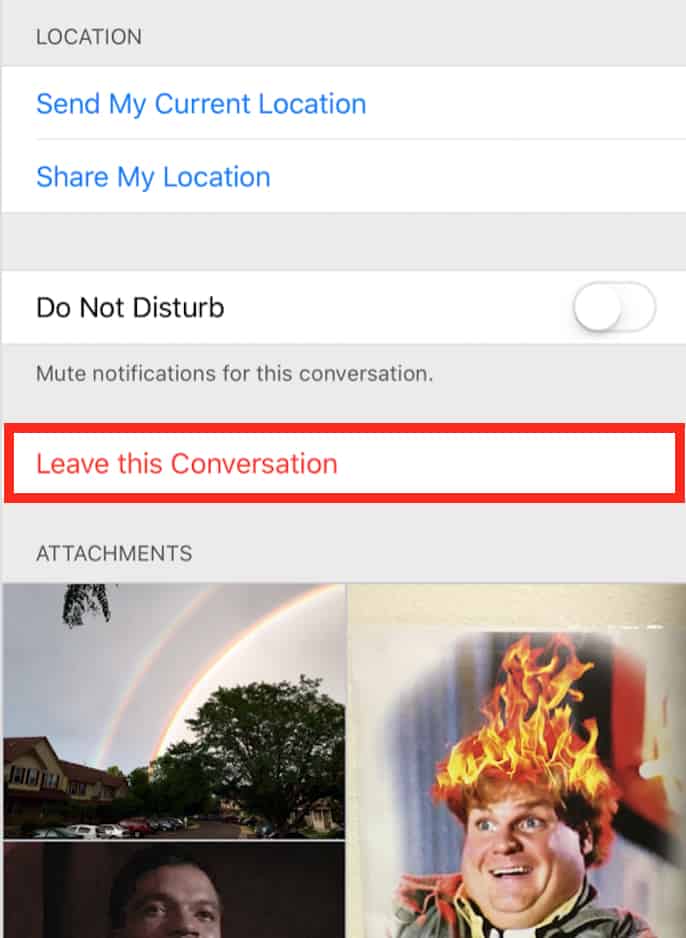 Well, why the heck would it be greyed out? Two things could be going on. First, this is a feature of iMessage only, so if you've got some folks on the conversation who aren't using iPhones or iPads, you won't be able to use this. If that's the case, head on over to this previous tip of mine to learn how to use the per-conversation "Do Not Disturb" feature instead.
Secondly, you can't choose "Leave this Conversation" if the selected one only has two other participants, as Apple notes in their support documentation. That's…uh…that's a little odd, but whatever.
And finally, you should definitely be aware that picking "Leave this Conversation" will send the other people who are chatting in that thread a notification that you've done so.

Yeah. So if you don't want them to know that you're getting sick of them all and their insipid chatting, do something else to solve the problem (such as using "Do Not Disturb," as I mentioned above). Or just send a passive-aggressive message, like "Hey, maybe you guys should GET THE HECK BACK TO WORK AND STOP SENDING ME CAT GIFs, OKAY?!"
That's really more "aggressive" than "passive-aggressive," isn't it? All right, don't do that.