On your iOS devices, there are settings that control which sounds play for which events, like when an email comes in or you get a text. If you're using an iPhone, you can also choose for certain events to have no associated sounds but to vibrate your device instead. For me, this is really useful—I like to know right away when I've got a text, say, so I've got a sound associated with that, but for emails, meh. Those I've got set to vibrate only, and I'm happier for it, I swear!
So to check out these options, open the Settings app on your iPhone, then tap "Sounds & Haptics."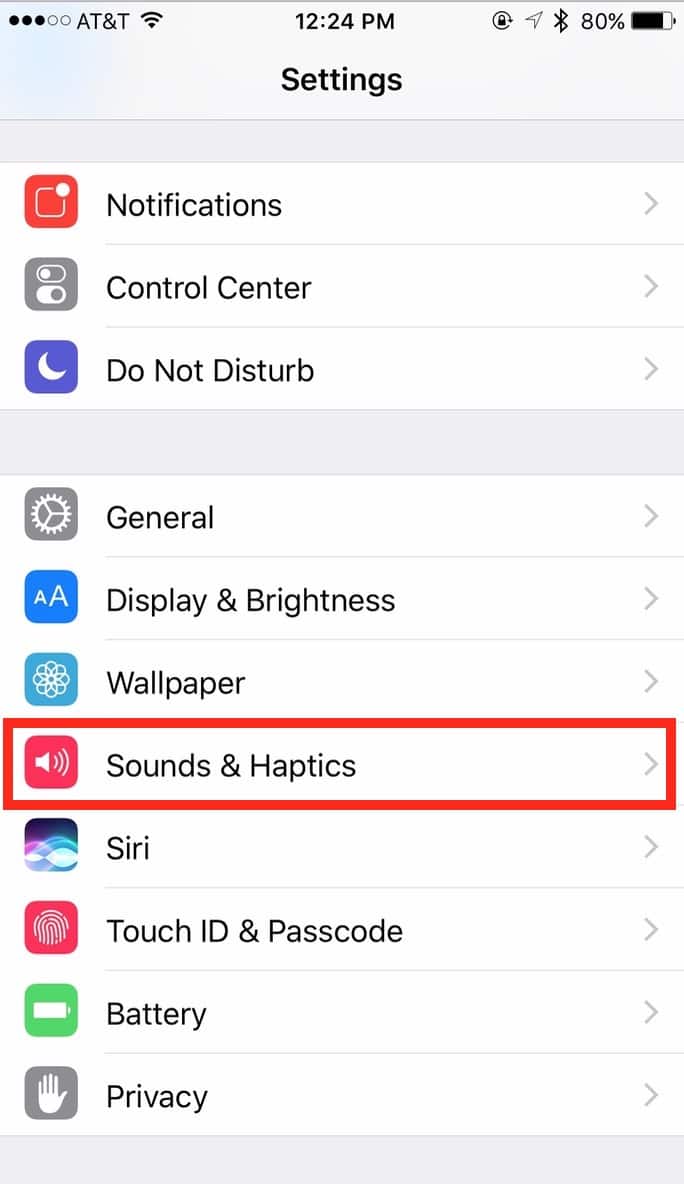 Under that section are some very useful choices. At the top, for example, you can configure whether your device will vibrate when it's ringing or when it's on silent. As you can tell, I'm not a fan of either of those things!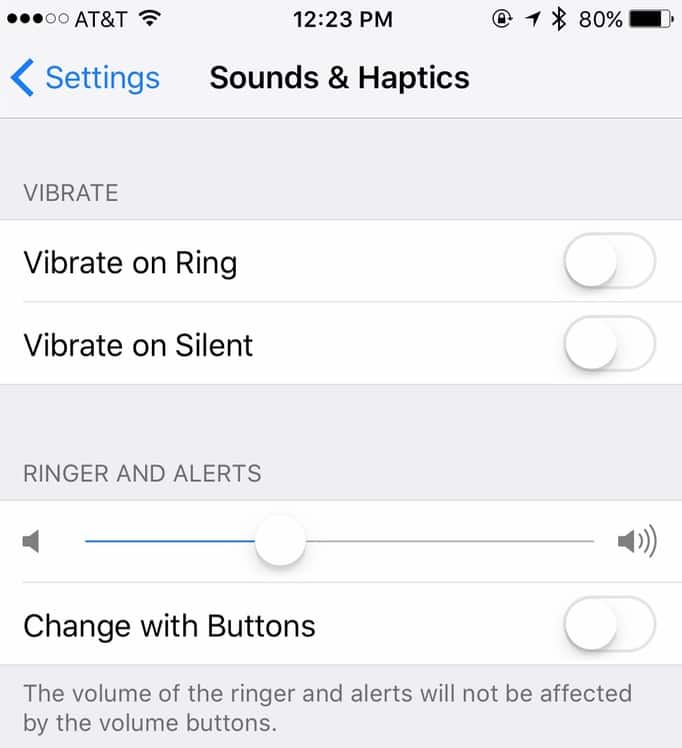 If you scroll down a bit, though, here's where you'll set up which sounds you'd like to hear for which events.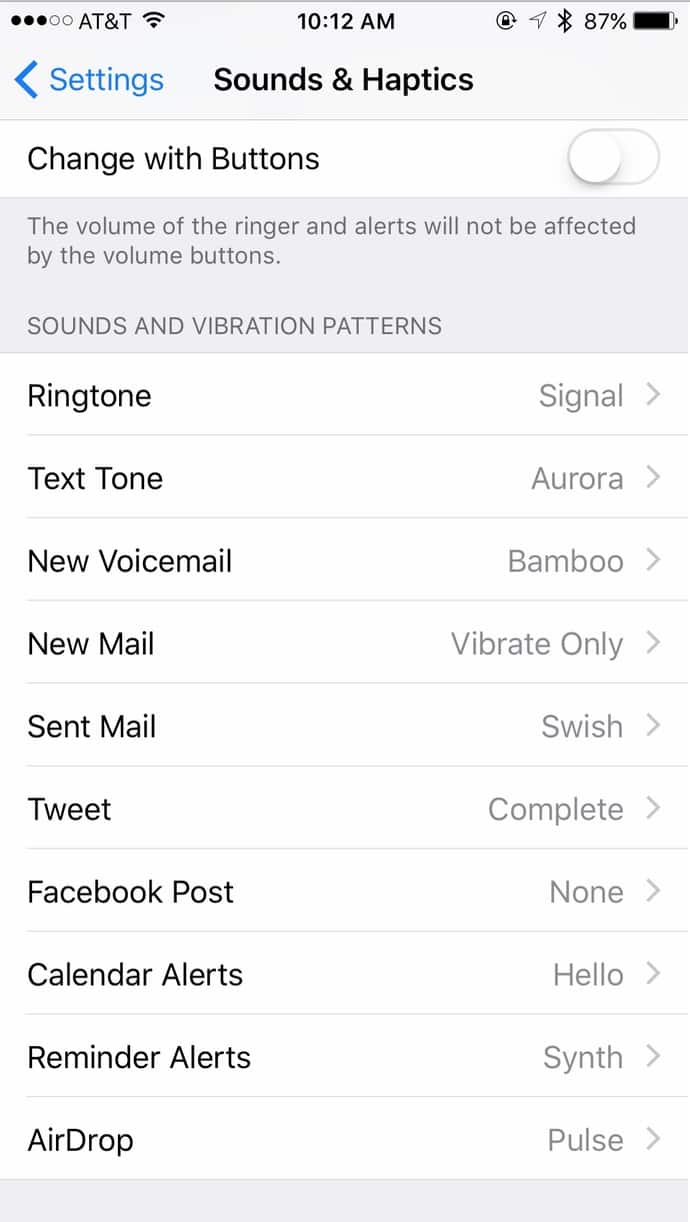 This is where some folks would add, say, a really long ringtone for each little text that comes in. And that doesn't bother me to hear at all, oh no. But anyway, in addition to stuff that drives me bonkers, you could also do what I've done for "New Mail" (or whichever event you'd like)—set your iPhone so that it only vibrates when that happens. To do that, tap on the event you'd like to adjust, then within those options, set "Alert Tones" to "None."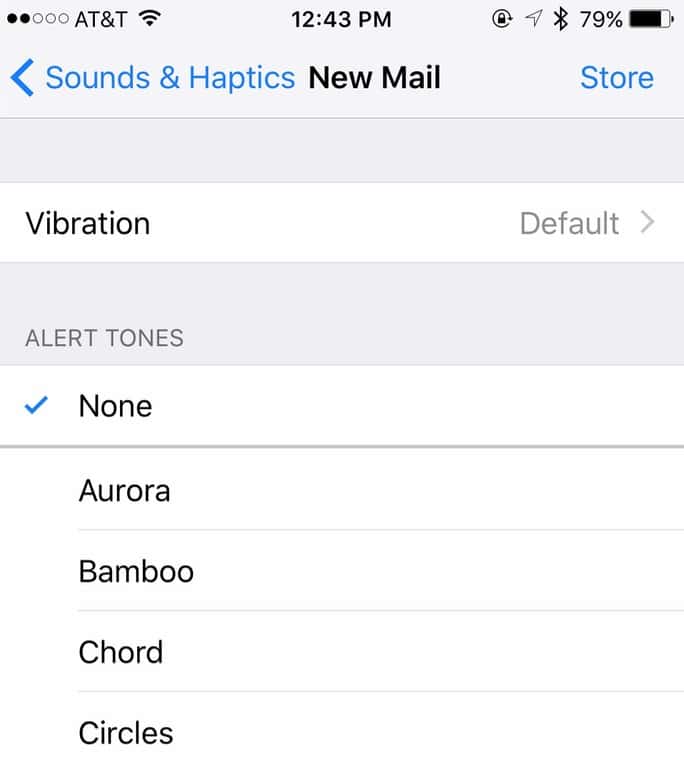 At the top of the screen, you'll want to touch "Vibration" and configure that, as well.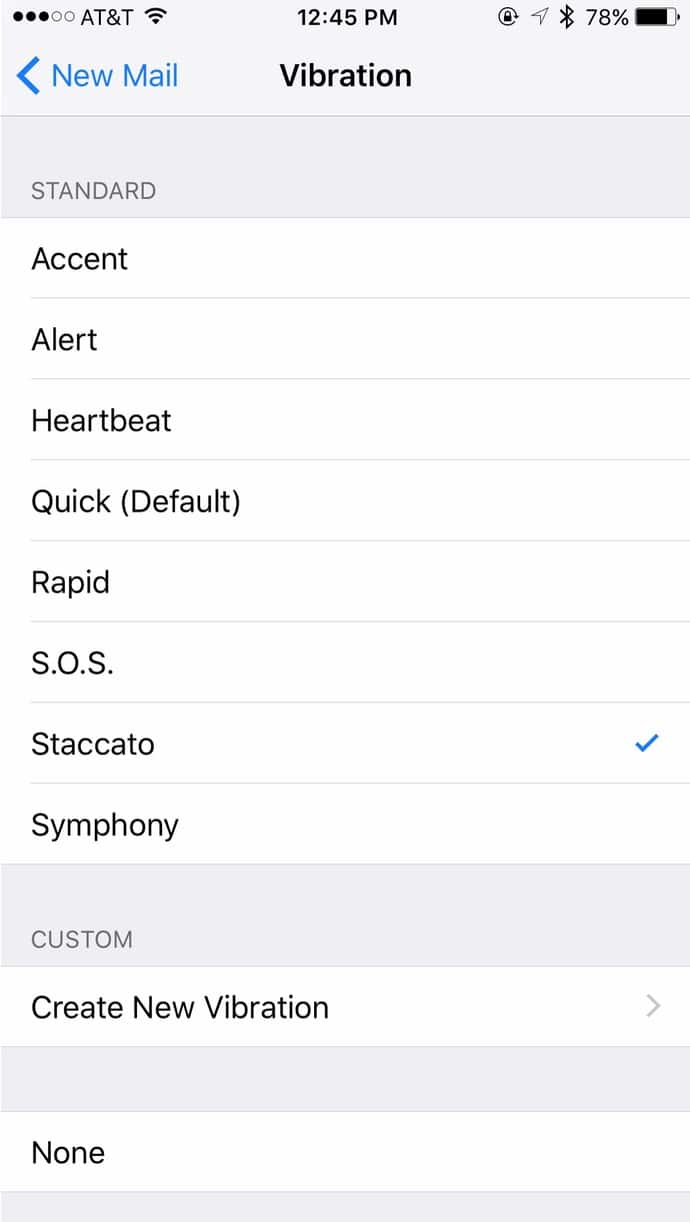 Maybe you'll like one of the standard vibration patterns iOS offers, but if not, you can also use this screen to create a custom vibration, which'll walk you through tapping out the rhythm you'd like to add. So, you know, if you're into that, you could customize your own vibration for emails, texts, or whatever, so you'd feel what kinds of notifications you got without anyone else knowing! Sneaky.
In any case, when you're finished, you should see that the event you just edited shows as "Vibrate Only" back out on the main "Sounds & Haptics" screen (as shown in my third screenshot above). To be honest, I think our world would be a better place if fewer people had audible alerts for most events. I can't even listen to the "Circuit" ringtone anymore, you guys. I just can't. I'm done with it forever.