Dr. Mac's Rants & Raves
Episode #215
If you're not typing at least 40 words per minute, you're wasting time. Possibly the easiest way to get more done in less time is to become a better typist.
—Bob "Dr. Mac" LeVitus
I included the above tip in my first book, Dr. Macintosh, in 1989.. It's still true today and I still consider it so important that I included it in my latest book, Working Smarter for Mac Users.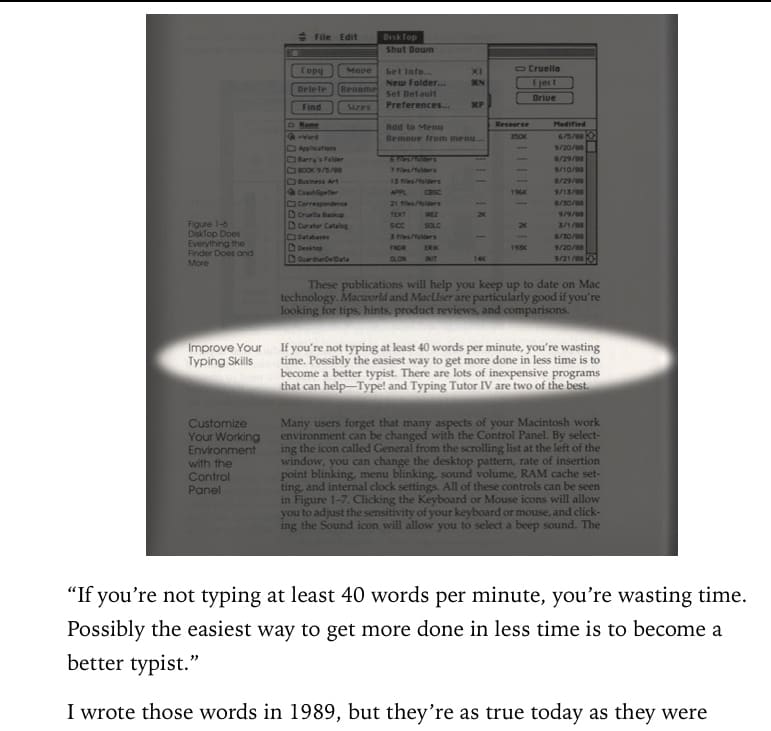 Test your Typing Speed
I hadn't taken a typing test since the '80s, but because I'd never ask you to do anything I wouldn't do, gentle reader, I took an online typing test, which said I type 54 words per minute. That's not bad, considering I haven't practiced typing in almost 30 years.
Now it's your turn: Point your browser at www.typingtest.com and take the test right on the front page. It's painless and will take you 5 minutes or less (I'm impatient, so I took the 1-minute version).
Here's the bad news: If you don't type at least 40–50 words per minute, you should learn to type faster. It's among the easiest and most effective ways to improve your overall productivity, so for heaven's sake—just do it! So much of what you do on your Mac requires keyboard input; typing faster will speed up almost everything you do.
Now, go back to www.typingtest.com, but instead of taking the typing test, click the big green Train for Free button.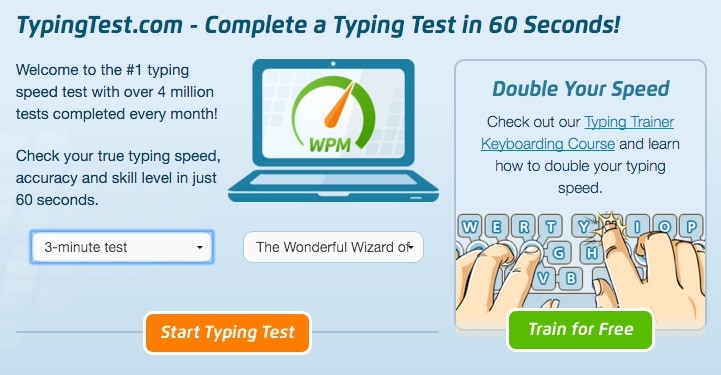 If you're not prepared to commit to typingtest.com's 21 lessons—even though you should if you can't type at least 40 w.p.m.—you may find the Typing Games more appealing. I like Typing Attack, which uses a Space Invaders metaphor with words dropping from the sky for you to shoot by typing the word before it crashes into the ground.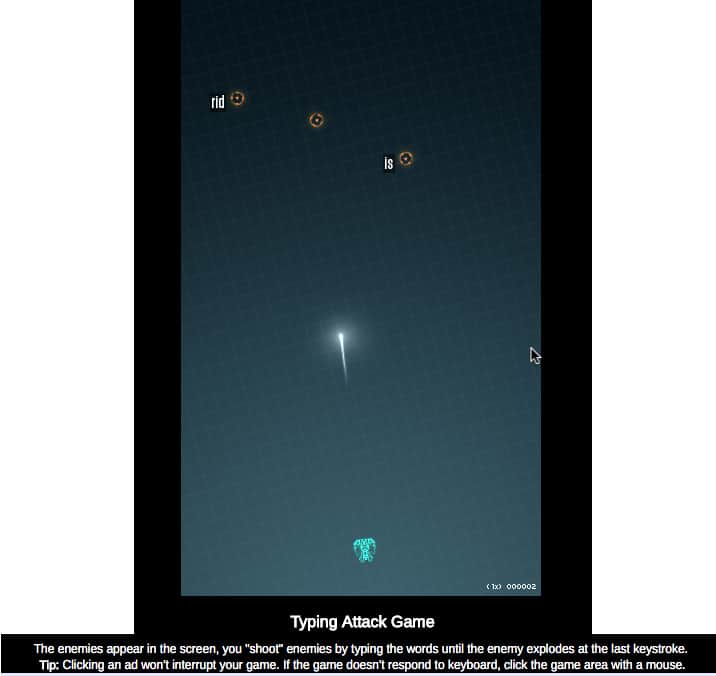 Or, if you prefer to use a Mac app, search the Mac App Store for "typing" for dozens of free and paid apps including my favorite, Typist (free).
Typing Faster Makes Everything Faster
The point I'm making is that if you aren't typing at least 40–50 words per minute, you could easily speed up almost everything you do by improving your keyboard skills. Imagine finishing everything you do 10, 20, even 30% faster, which is entirely possible if you just improve your typing skills.
If you feel you're already a pretty good typist (say 50 w.p.m. or more), consider this: If you spend a little time each day for a week working on drills and/or games at www.typingtest.com, you could be typing 80 or more words per minute! Think of all the time you'll save.
I think I've made my point about typing, but there is one more thing: I type significantly faster on my third-party keyboard than on any Apple keyboard…
Sadly, I'm out of space, so please tune in next week for the thrilling conclusion.