Mac Geek Gab Stephan shared a neat tip with us. As it turns out, you can use the arrow keys in Mac Messages like you can in Terminal.
[How to Enable Messages in iCloud on iPhone, iPad, and Mac]
Previously Sent Texts
In the text field where you type your message, you can press Option + Up or Option + Down to browse through messages you've sent before. You can do the same in Terminal, although you don't have to press Option.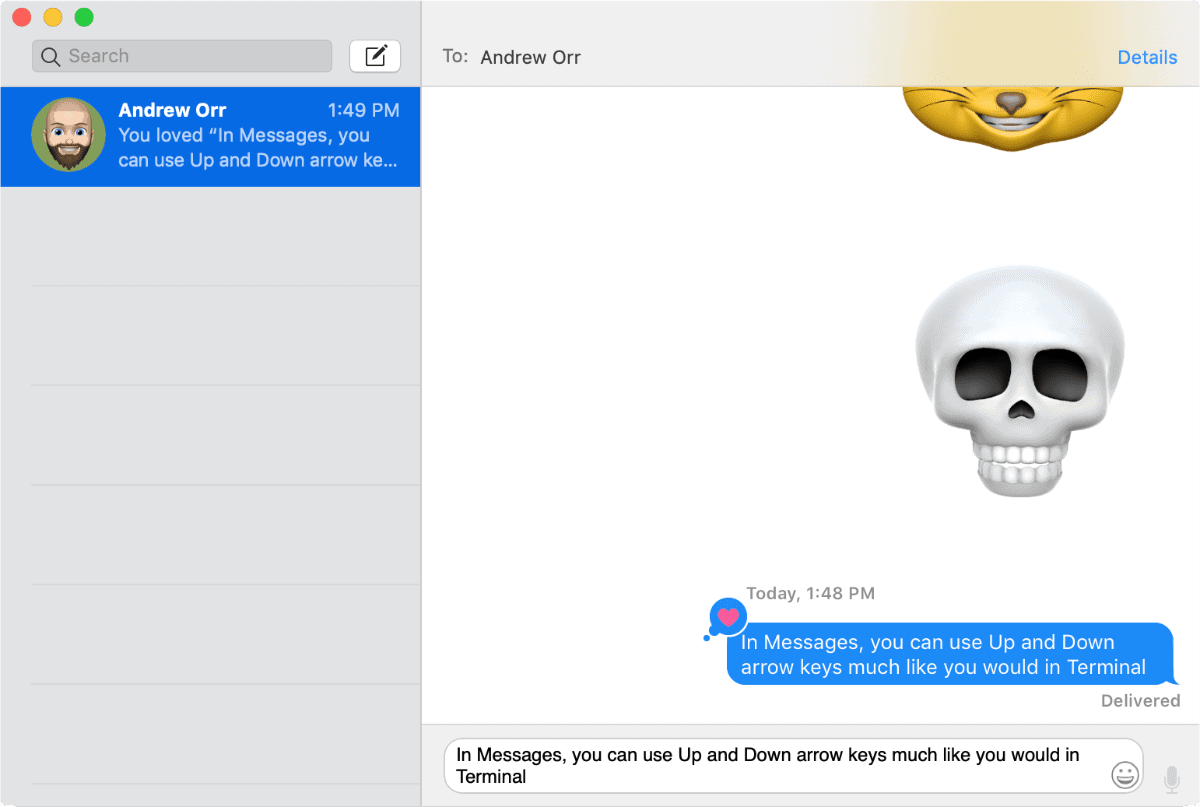 It's a cool feature you could use if you need to correct a message you just sent, and you can use keys instead of copying and pasting.