Last week, I wrote a tip about the "Restore a Copy" functionality of macOS, and reader Graham McKay asked an excellent question in the comments—how do you delete old file versions? Now, you shouldn't need to do that to recover space on your drive; your Mac isn't saving a complete copy of your file every time with this versioning feature. So you'd probably only want to use Delete This Version if a previous version had some sensitive data, for example, that you needed to get rid of without deleting the file itself.
Anyway, the way to do this is simple as all get-out. Just begin by entering the File > Revert To > Browse All Versions mode I mentioned in that previous article, and you'll see a screen that looks like this: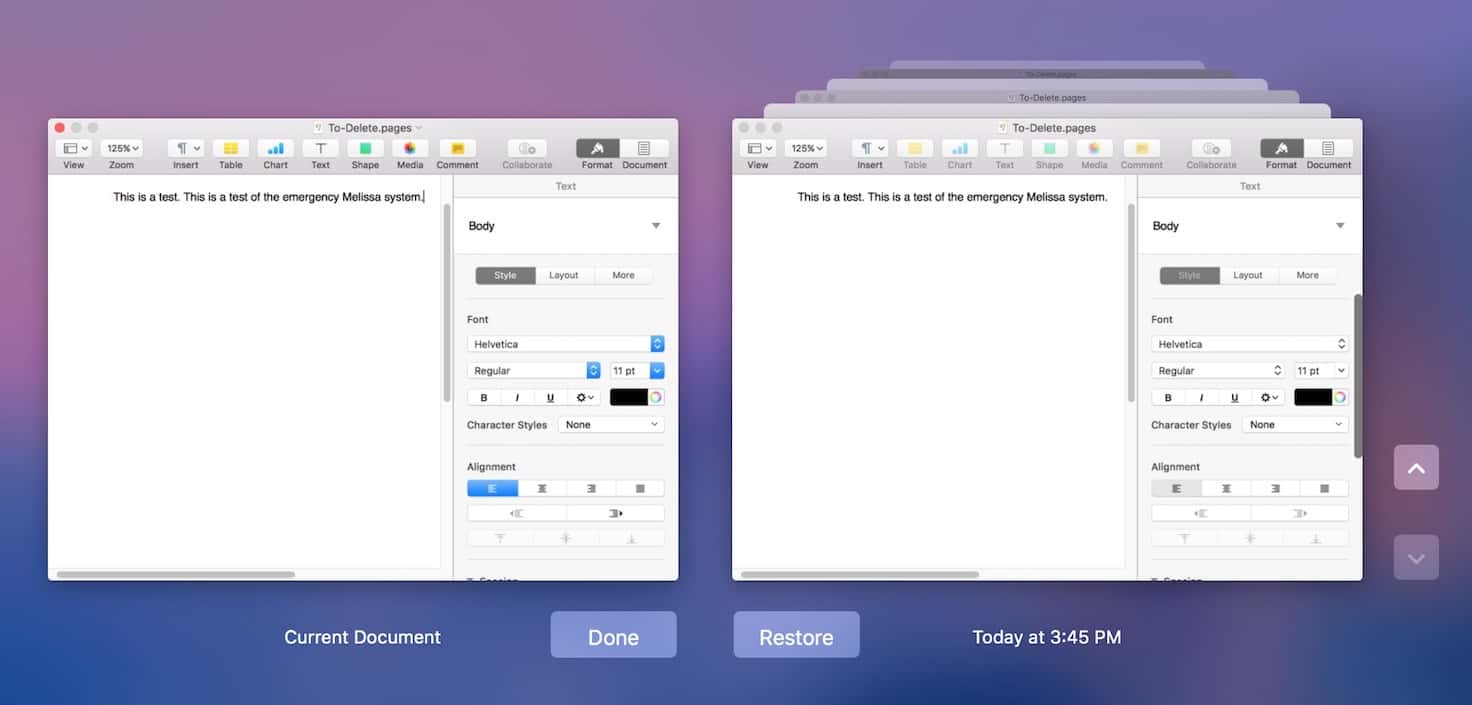 Navigate to the version of the file that you'd like to remove first. Once you're there, move your cursor to the top of the screen, and voilà—your formerly hidden menu bar should reappear! Then choose File > Revert To > Delete This Version.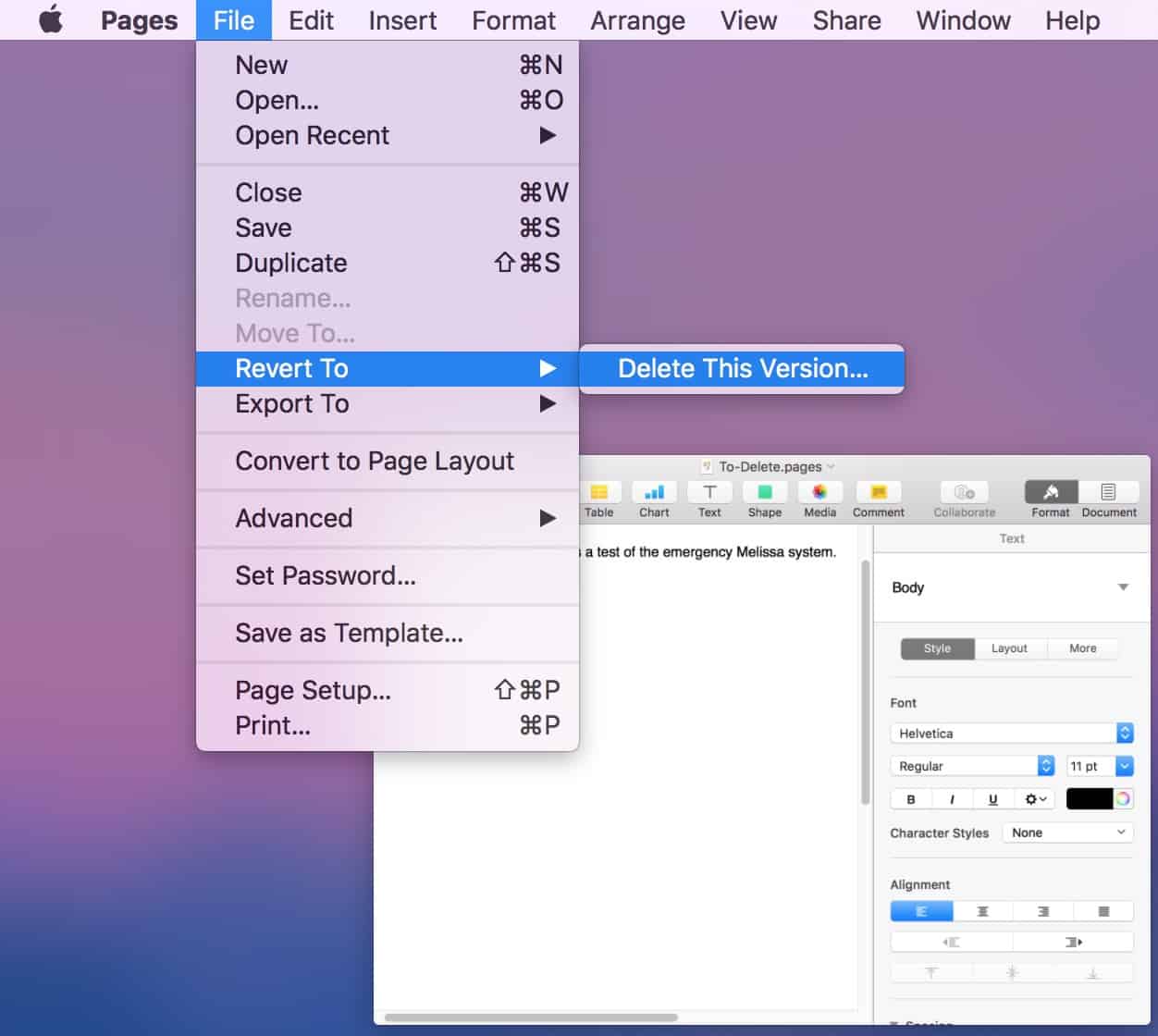 When you do that, you'll get a warning, of course:

Confirm that you know what you're doing by clicking "Delete," and you're finished! The offending version will be gone for good.
As I noted, this isn't an efficient use of your time if it's space-saving you're after, but hey, maybe you've got one version of a Pages document where you wrote "My boss is a stupid jerk-face" 500 times before you wised up and erased it. I know I've done that myself! And I'm my own boss, so you know…the vibe is kinda weird around here sometimes.