If you just installed macOS Mojave, then you may have noticed that your Dock became a little bit more complicated:

Before Mojave, you had one dividing line there, which separated apps (on the left) from folders, files, minimized windows, and the trash (on the right). But now you've got two lines, and the space in the middle of them is taken up by recent apps; these are programs that you've launched recently but haven't specifically chosen to keep in your Dock.
On the surface, this is kind of cool, especially for the less tech-savvy folk who may not know how to find a program if it's missing from the Dock. But I find this annoying as all get-out! I like to control my Dock myself, darnit, and when it switches up on me without my say-so, I find it disconcerting.
Or maybe it's just that I'm an old fart who doesn't like change. Yeah, that's probably it.
In any case, if you're an old fart like me, you can change this Dock behavior back to the way it worked under High Sierra (and earlier). To do so, either click on the Apple Menu at the upper-left corner of your screen, choose "System Preferences," and then click on "Dock," or right- or Control-click on one of those aforementioned lines on the Dock itself: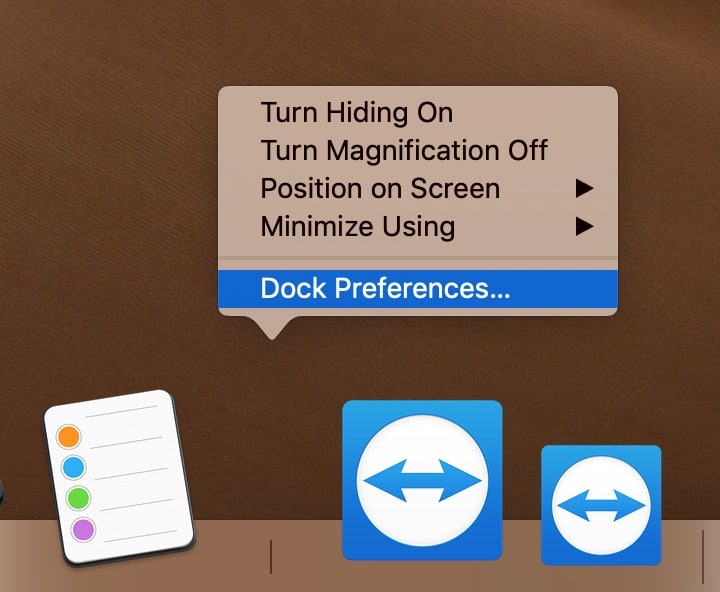 If you pick "Dock Preferences" from that contextual menu, you'll be taken to the same place. Either way, you'll deselect "Show recent applications in Dock" when you get there.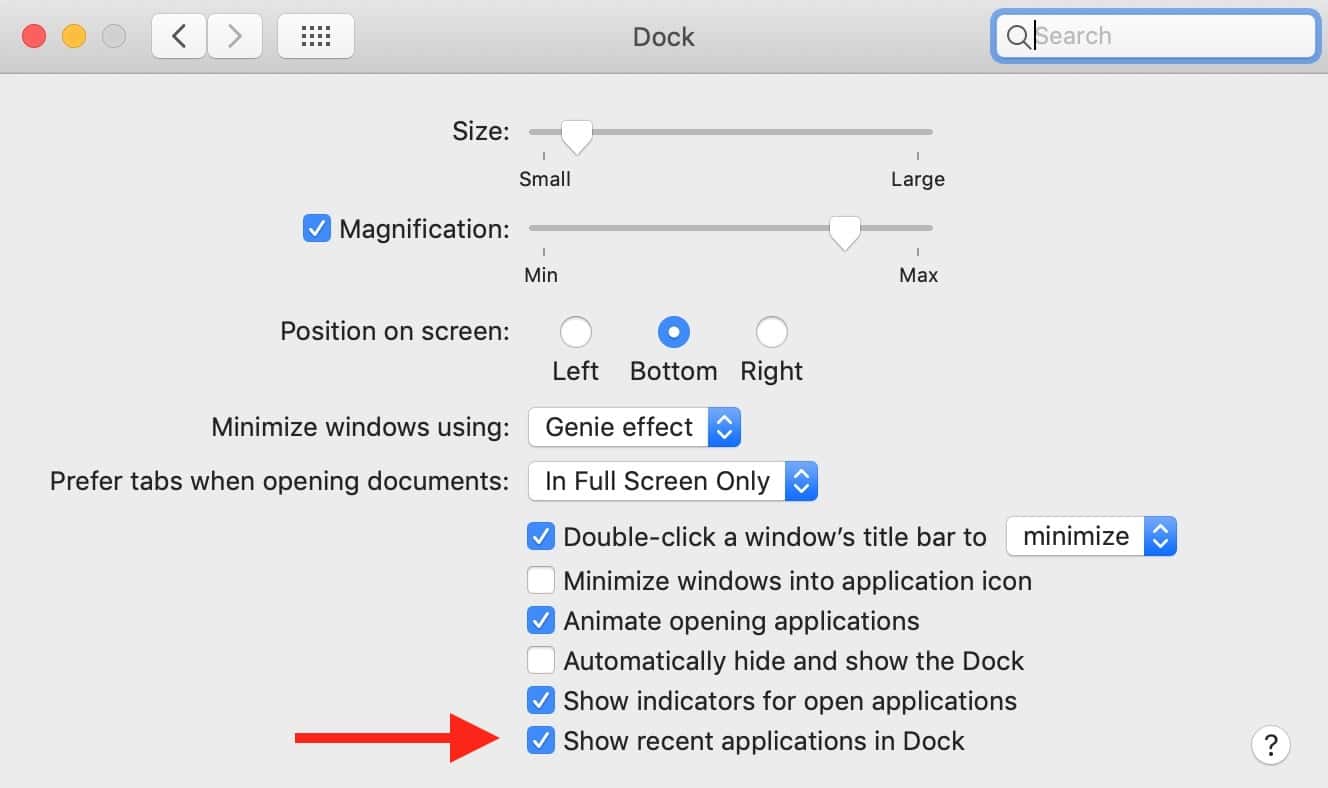 Then your Dock will once again be a place of sanity. Control. Predictability. And you won't have things like the 1Password updater stuck there (see my first screenshot) or two instances of TeamViewer (see my third). God, Apple, sometimes you make it so hard to love you.