If you've been throwing yourself to the ground to see how Fall Detection in your Apple Watch Series 4 works, but you don't get an alert, you need to turn on the feature. Fall Detection is off by default, but it's easy to turn on. Read on to learn how.
Fall Detection uses the gyroscope sensors in Apple Watch Series 4, along with some fancy motion detection algorithms, to tell when you fall down. If you're 65 or older, it's on by default. If not, here's how to enable Fall Detection on your Apple Watch Series 4:
Launch the Watch app on your iPhone
Tap

My Watch

Tap

Emergency SOS

Enable

Fall Detection

Click

Confirm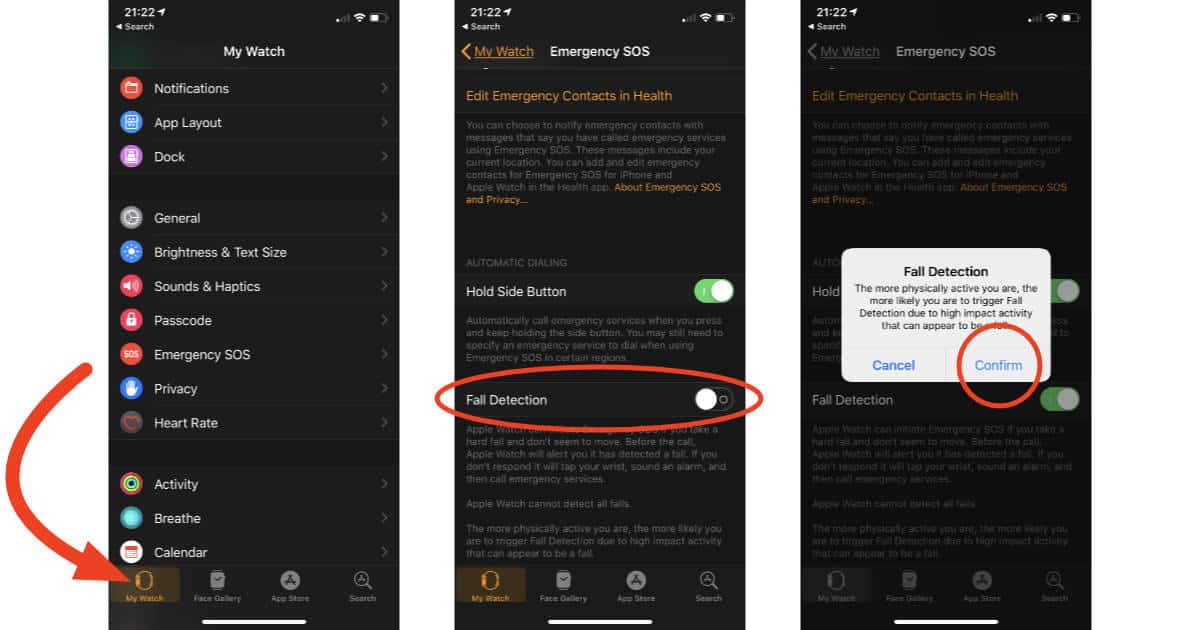 Now when you have a real tumble your Apple Watch can actually detect it. You'll get a tap on your wrist and an audible alarm, plus an on screen alert saying "It looks like you've taken a hard fall."
[iOS 11: Setting Up Emergency SOS for Your Safety]
[How to Use Emergency SOS on the iPhone]
You can slide the Emergency SOS slider to call for help, or tap one of the two options to turn off the alert. Your choices are "I fell, but I'm OK," and "I didn't fall."
If your watch detects motion it'll wait for you to respond. If you aren't moving, it waits about a minute and then calls emergency services, and sends a message to the person you designated as your emergency contact.
Enabling Fall Detection sounds like a smart idea if you're worried about taking a spill and needing help. Still, let's all be safe out there and try to avoid those trips and tumbles.