A lot of the Mac's programs (such as Pages, Mail, Safari, and TextEdit) have a built-in "Transformations" option, which is a little-known way that you can switch accidentally capitalized text to lowercase, for example. For the applications that support it, the choice is under the Edit menu: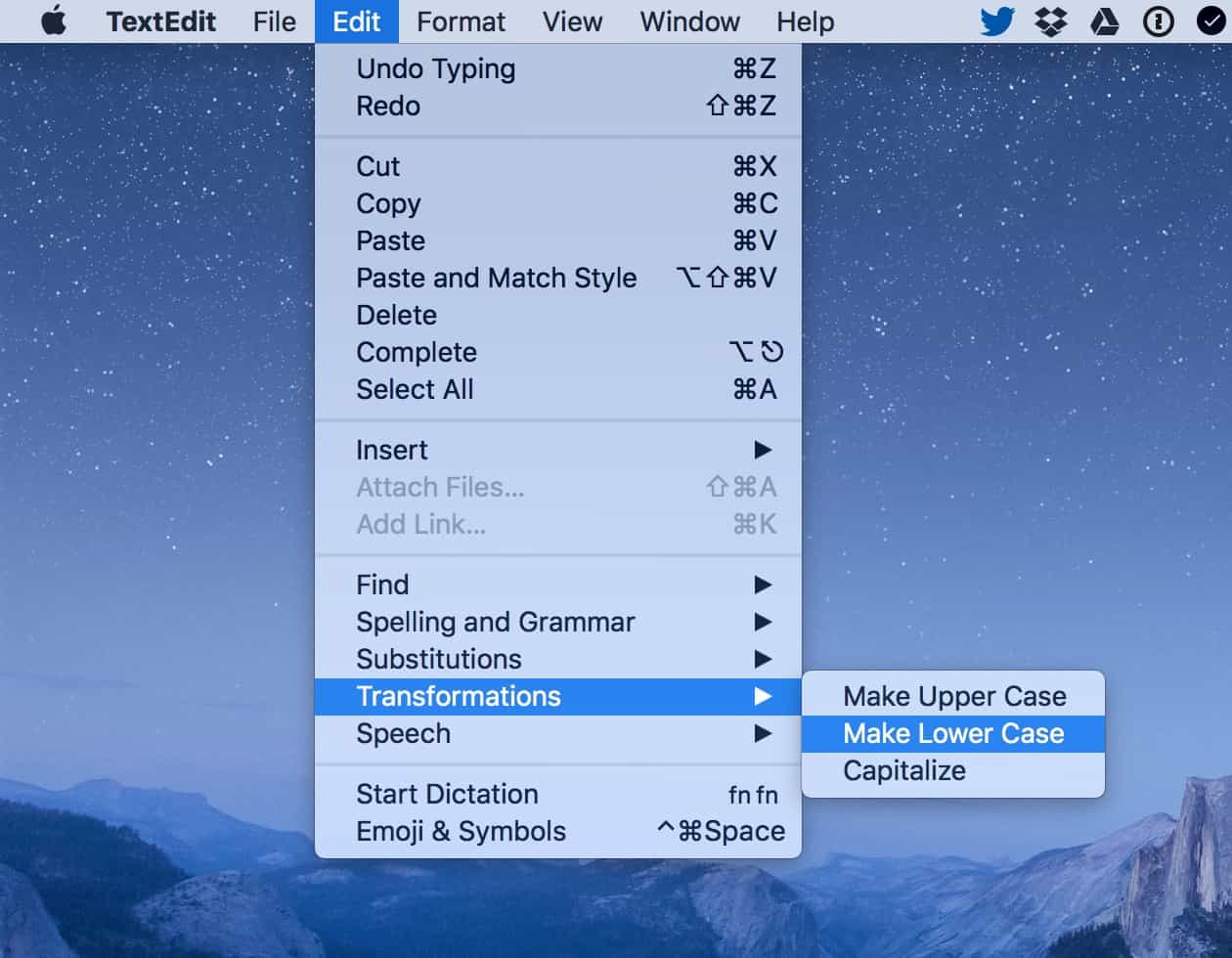 To use this, then, first select some text that's in the wrong case.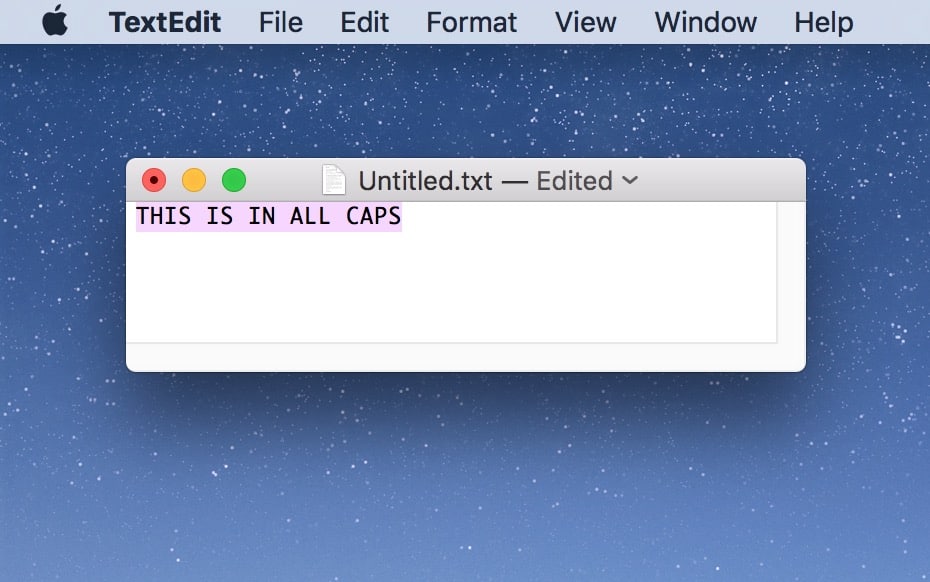 Apply the change by picking your desired option from Edit > Transformations as shown in my first screenshot. Below I've changed that all-caps text to lowercase:
You can do the opposite, of course, or you could also pick Edit > Transformations > Capitalize, which'll make the first letter of each word a capital.
Pretty cool! I use this most often when I'm editing other people's work, as I don't tend to get all free and loose with my own Caps Lock key. Maybe that indicates I'm not spending enough time ranting about politics on the Internet, though. I don't know.