A few years ago, I wrote about dealing with the way Pages formats URLs in your text, but in newer versions of the application, your options are a bit different. As always, when you type "www.macobserver.com" or now even something like "apple.com" into a Pages document, the program will automatically create a clickable link and add an underline to it: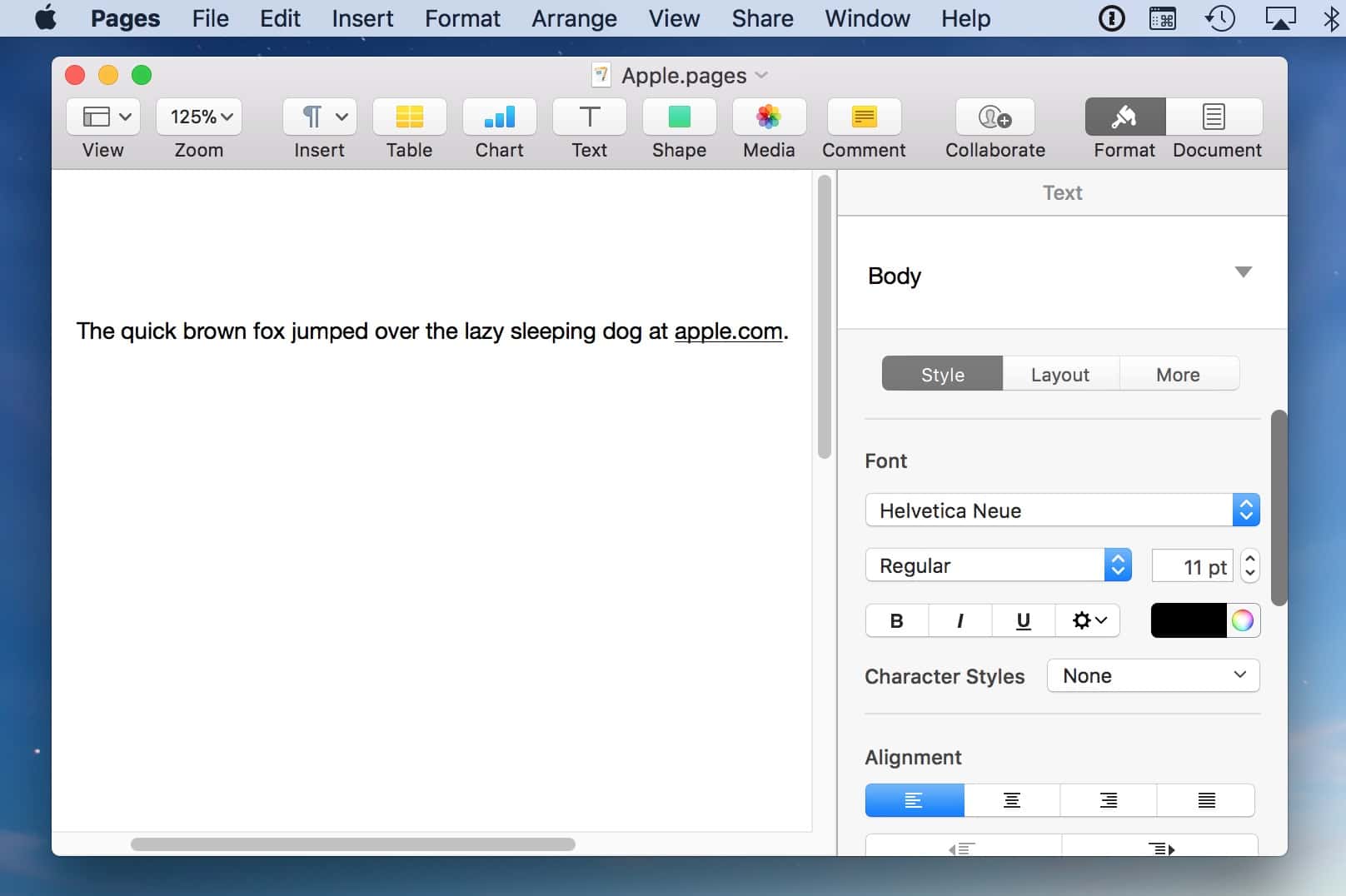 Sometimes, that's really cool! If you're passing along a file to a colleague, for example, and you want him or her to be able to click to go to the websites you refer to without having to copy and paste, everything's peachy. However, if you just wanna be able to refer to "apple.com" in your gosh-darned text without the gosh-darned program underlining it, then whaddya do? Well, if you need to remove only a single instance where that's happened, click the link in your document, and a little box will pop up.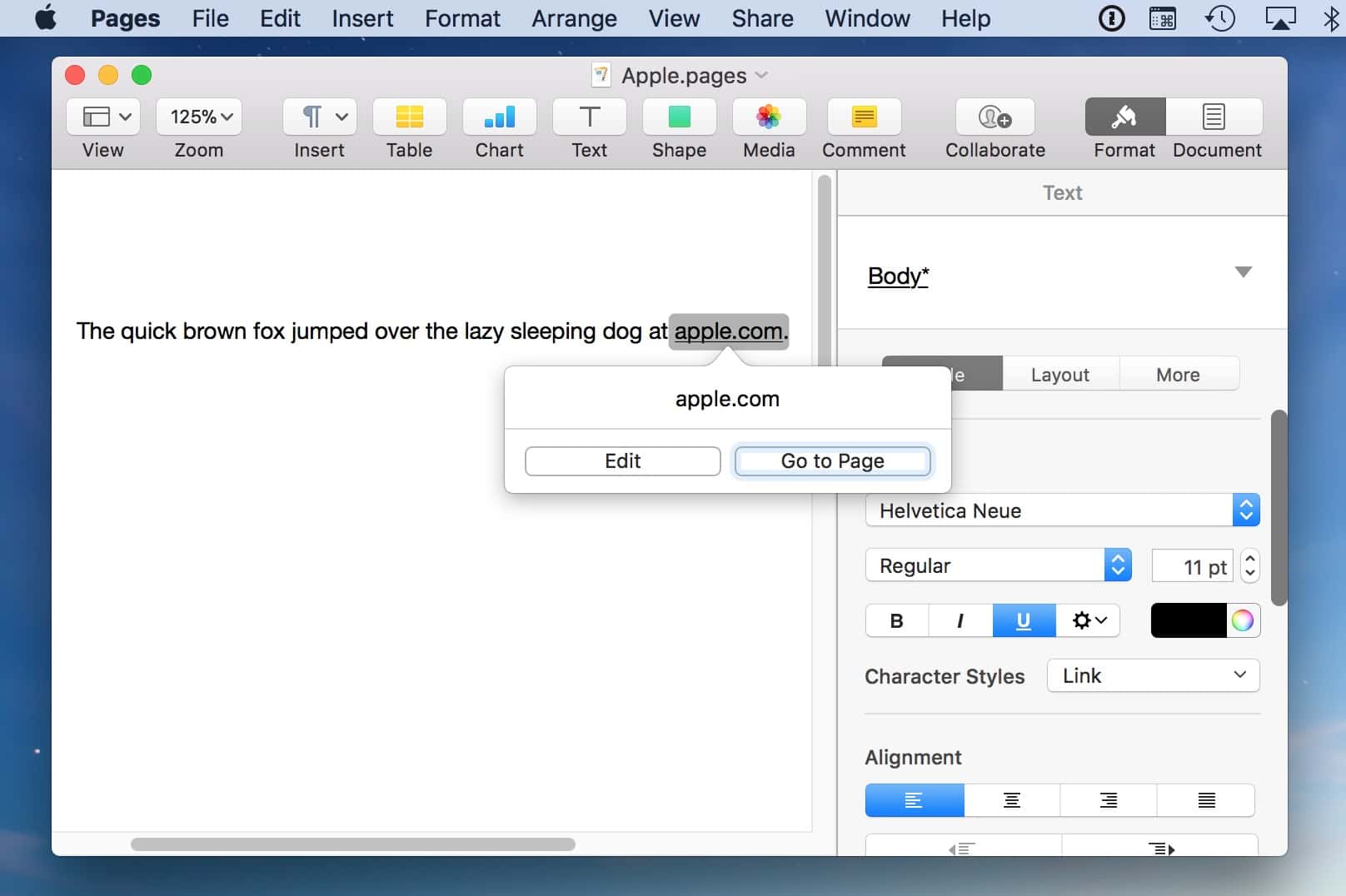 Click "Edit" on that, and then one of the next options is "Remove."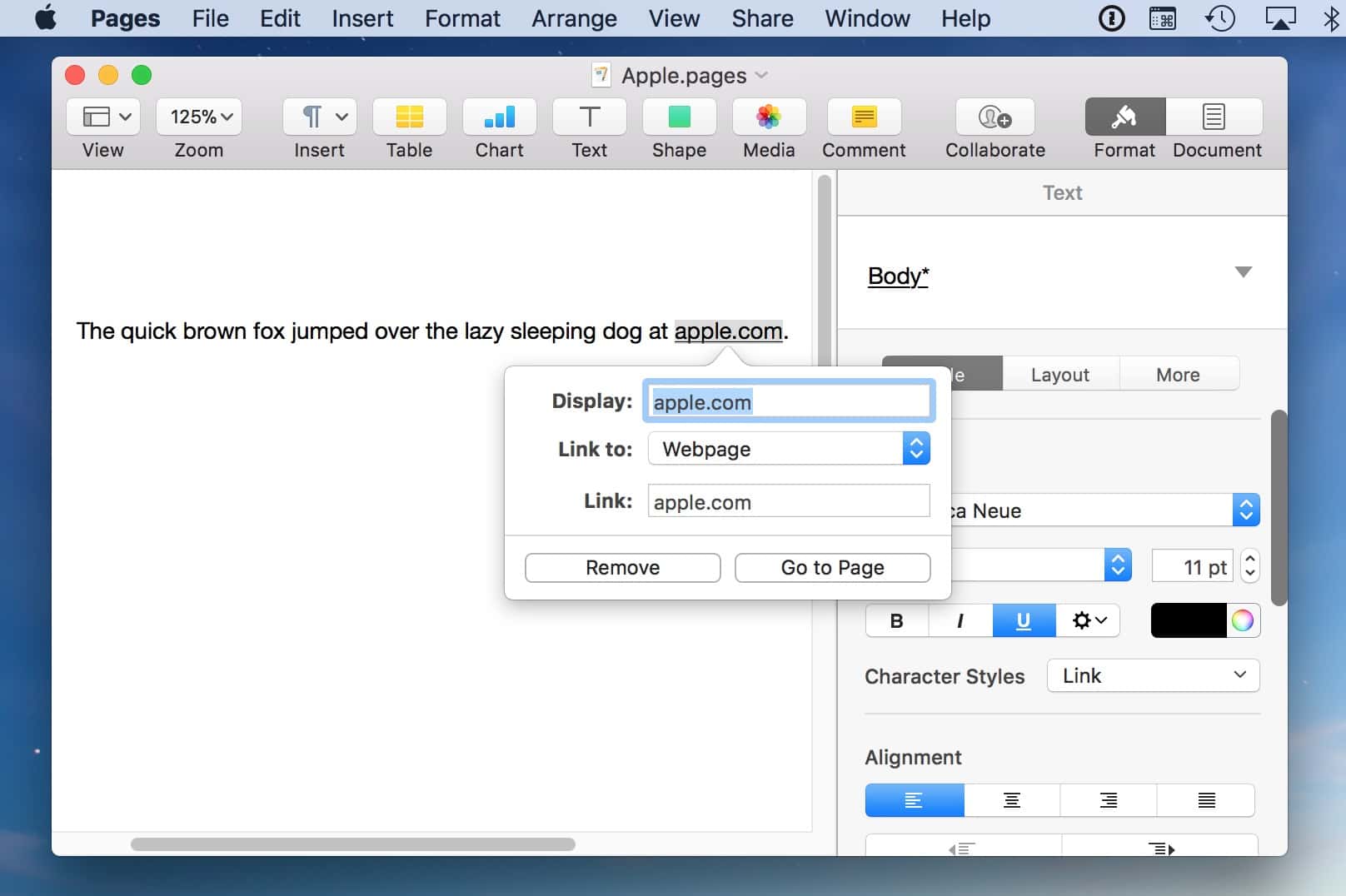 If you choose that, Pages'll do away with the one you selected. But if you'd like the program to just stop auto-formatting links altogether, head to Pages > Preferences first from the menus at the top of your screen…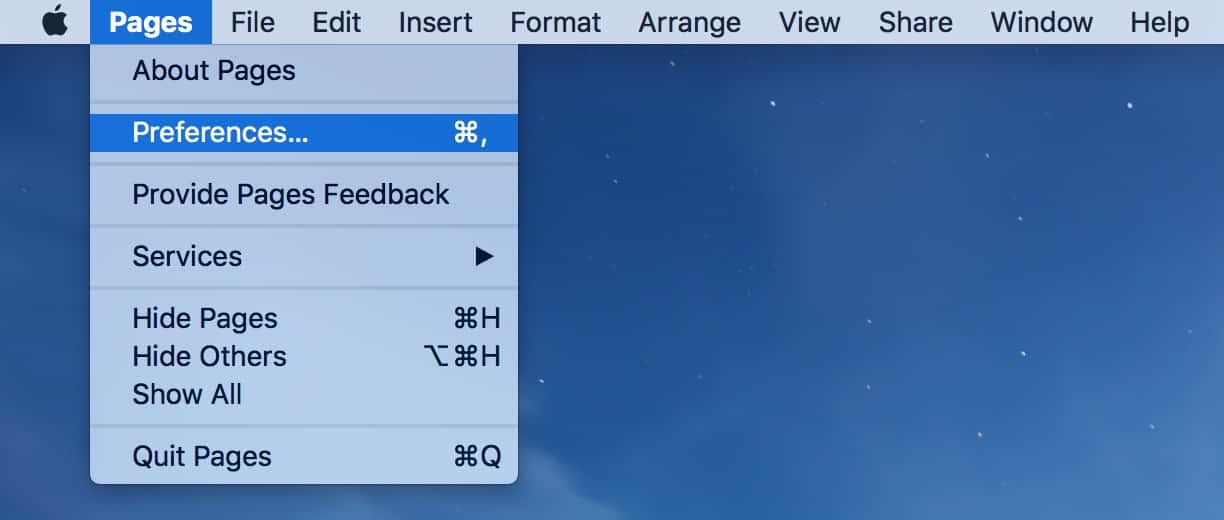 …and then pick the "Auto-Correction" tab.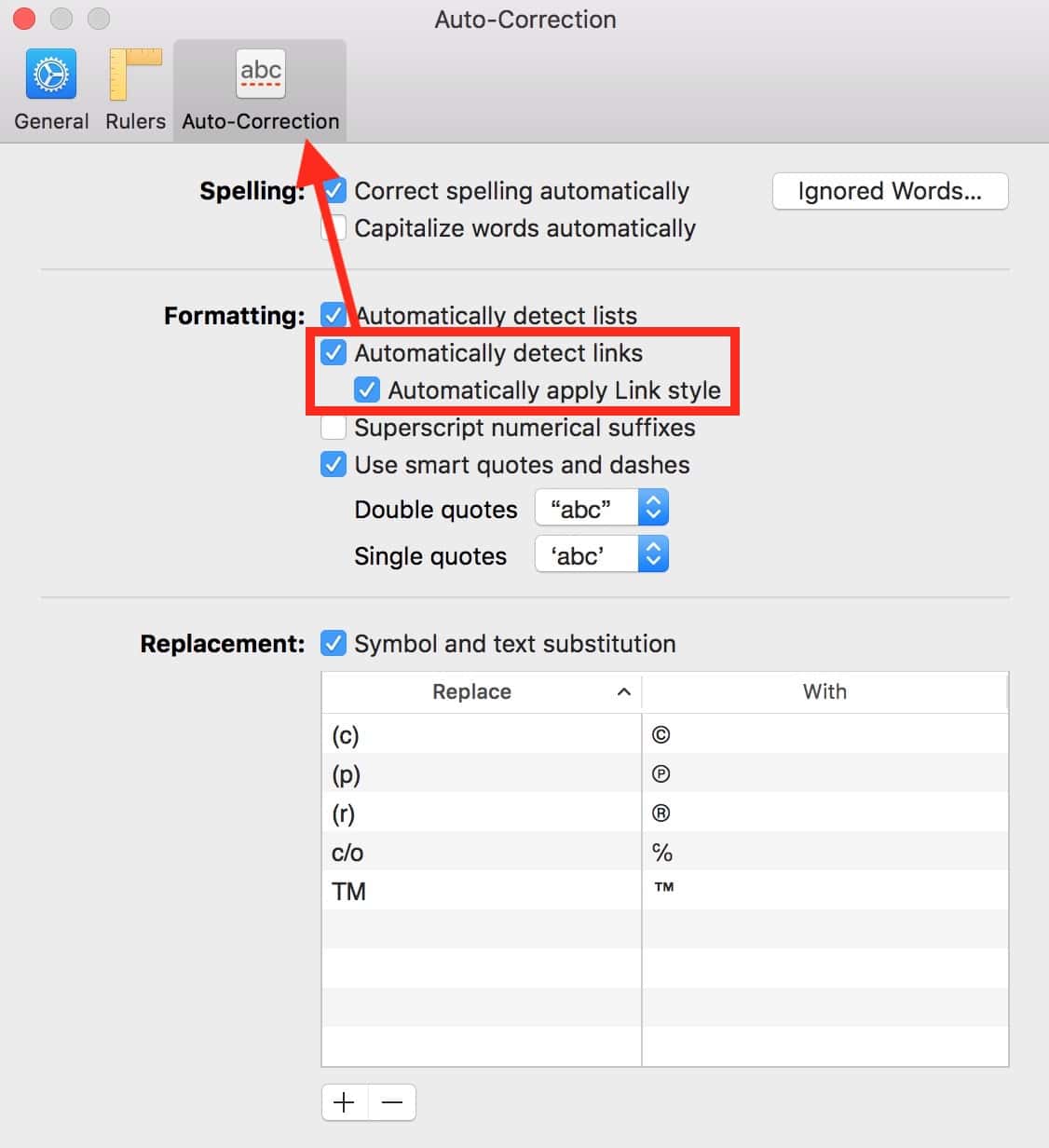 The choices I've called out above are the ones relevant to this tip. Makes sense, right? If you leave "Automatically detect links" ON but turn the box underneath it ("Automatically apply Link style") OFF, then "apple.com" will still become a clickable link when you type it, but it won't be automatically underlined. However, if you turn both boxes off, URLs will appear just as text—not clickable, not underlined. Neat!
Most of the time, I actually leave these link formatting options on, as it's pretty handy to be able to have a clickable link automagically inserted, but every once in a while, it drives me crazy on a particular document. And in those cases, I'm glad I can toggle this feature off. I don't need to be driven crazier than I am, friends.