The new "Memories" feature within Sierra's version of Photos is a pretty cool way to look back on the pictures you've taken. The way it works is this: Depending on how big your Photos library is, the program will generate up to three new Memories per day to remind you of events or places in your life. You can look at these Memories by choosing that option either under the big buttons near the top of Photos' window…

…or on the sidebar if you've got that turned on (View > Show Sidebar).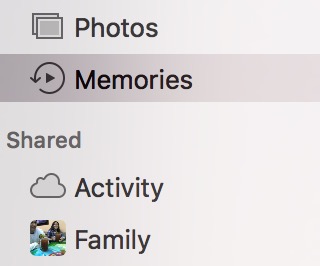 Selecting "Memories" in either place'll show you both the automatically created ones and ones you've made. So how do you make one, you ask? It's easy but not very obvious—click on the header for any moment, collection, or year within the main "Photos" view, and you'll see an "Add to Memories" option at the bottom of the following screen.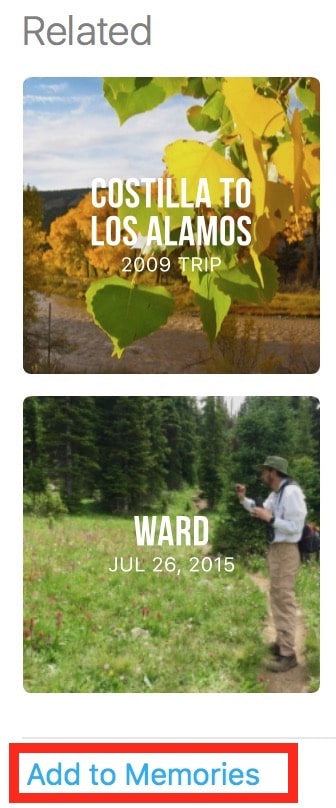 Once you're looking at all of your Memories, then, you can double-click one to check out the images within it or use the "play" button to view it as a slideshow.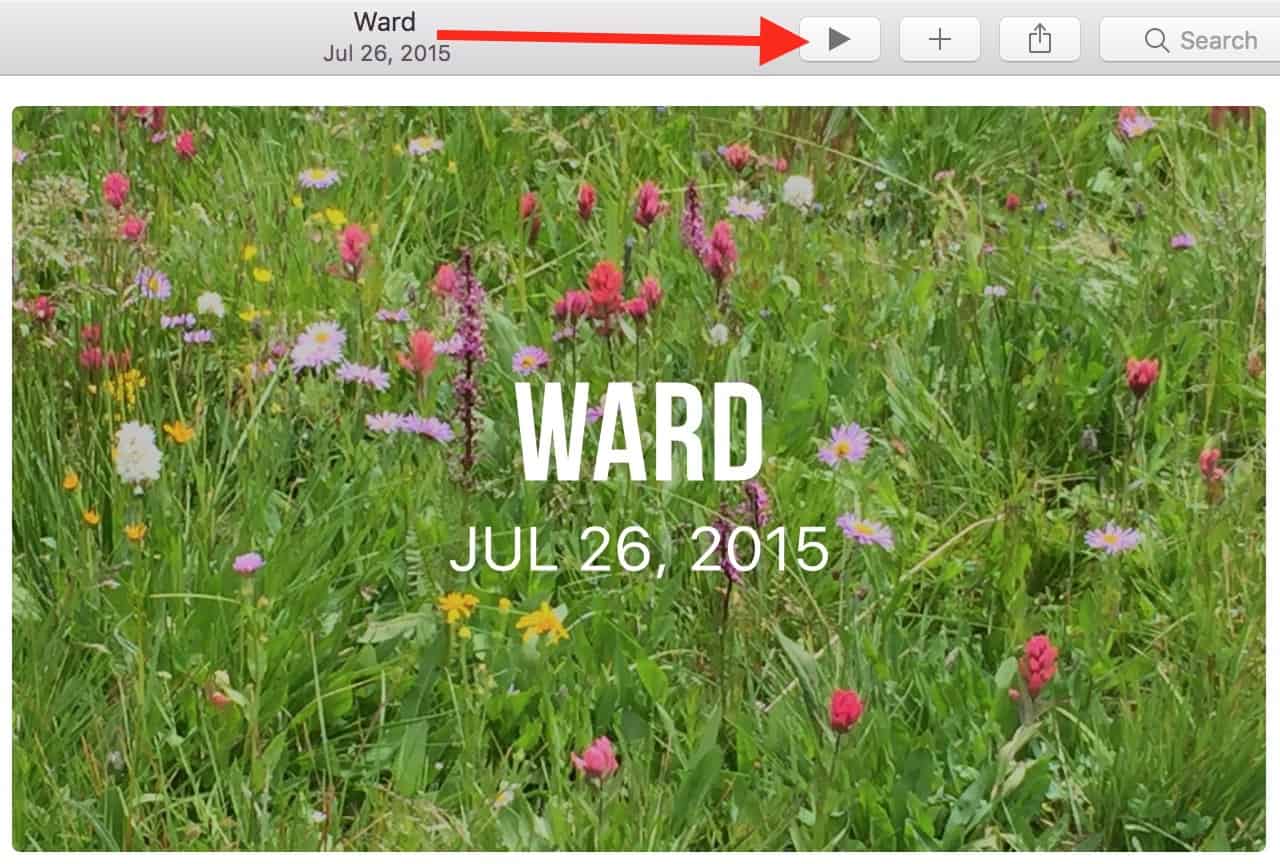 Finally, if you see a Memory that you really like and would like to keep it, you can favorite it. Here's how: With the Memory selected, either choose Image > Add to Favorite Memories…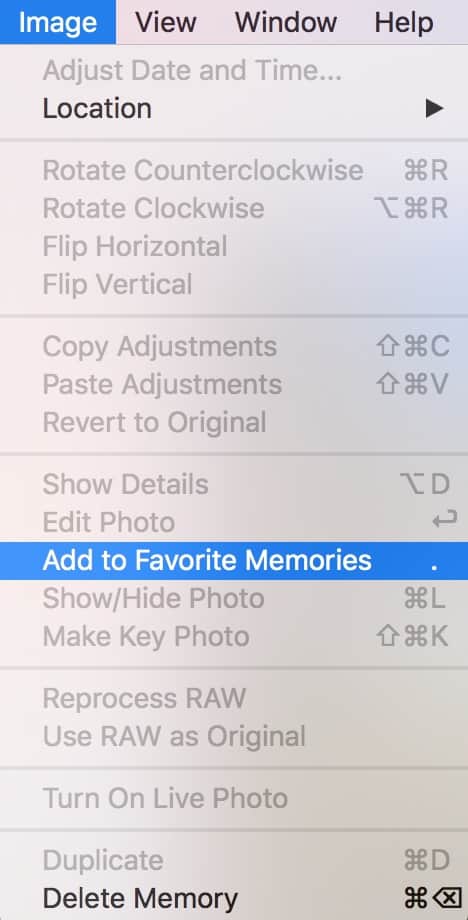 …or right-click on the Memory and select that same option.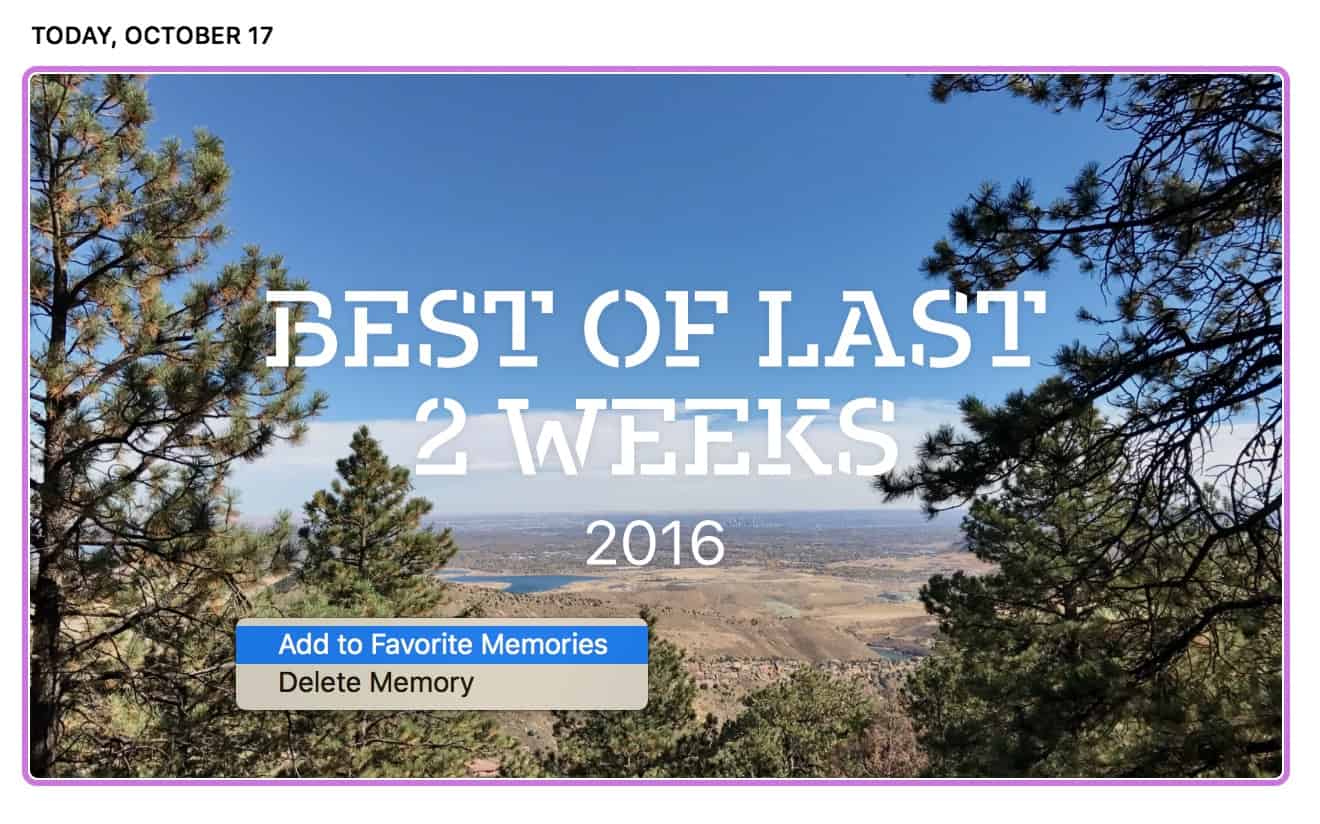 When you do that for the first time, Photos will create a new album for you, which you can use to view the Memories you've favorited.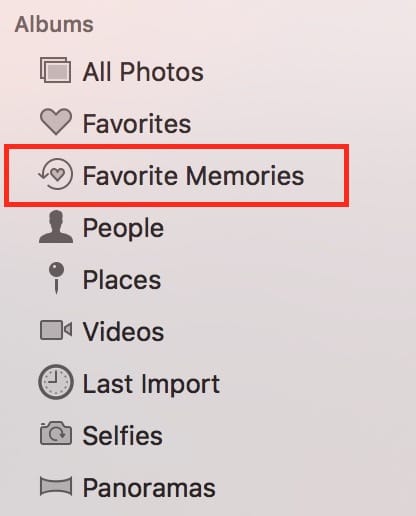 To remove a favorited Memory, select it and choose the "Remove from Favorite Memories" option from the Image menu, or right-click on it again and pick that from the contextual menu.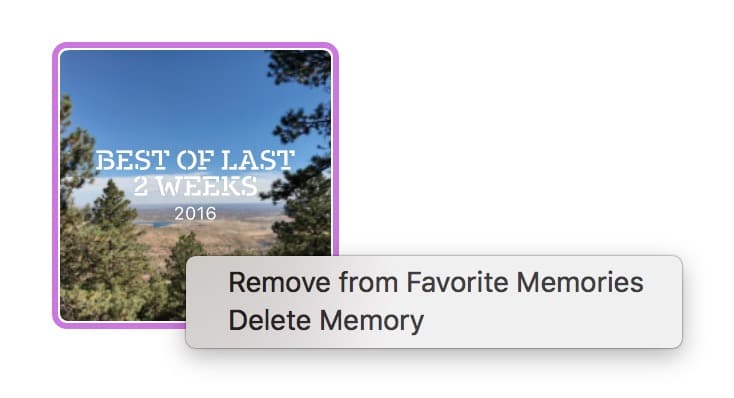 So are you all enjoying "Memories"? Has it helped remind you of stuff you'd forgotten? Or has it reminded you of things you'd rather have forgotten? Feel free to weigh in with a comment!