As you all may know, AgileBits' 1Password program is one of my very favorite things. No, not just one of my favorite pieces of software, one of my favorite things in all the world. And considering that this world includes rabbits, The IT Crowd, and shrimp gumbo, that's high praise.
Sometimes, though, you may not necessarily want 1Password to fill in an item on a particular website. Maybe you want to have to type in those credentials every time, say, or you just don't want to clutter up your database with something you don't use very often. Whatever the case, there is a way that you can prevent the program from asking you to save login info on any site, and here's how it works! To do this, first visit the site in question and log in as you normally would. The familiar 1Password prompt will then appear if the app detects that the site's info isn't already in its database: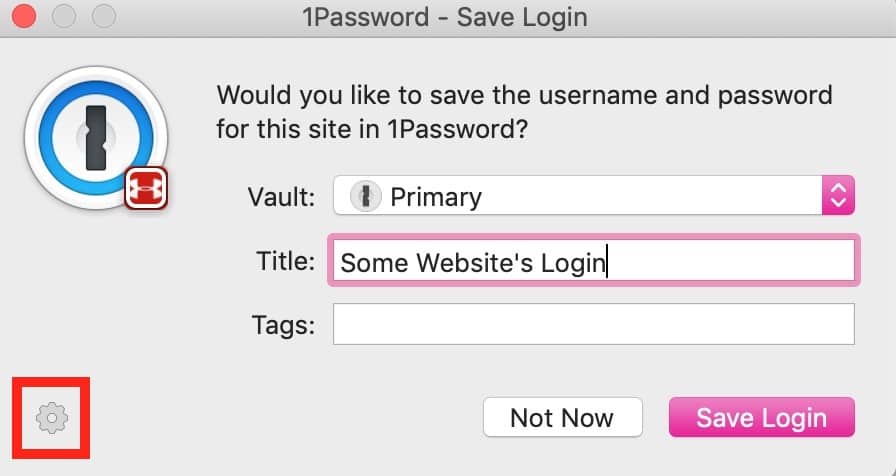 If you click the small gear icon I've indicated above, you'll get the "Never Autosave for this Site" option.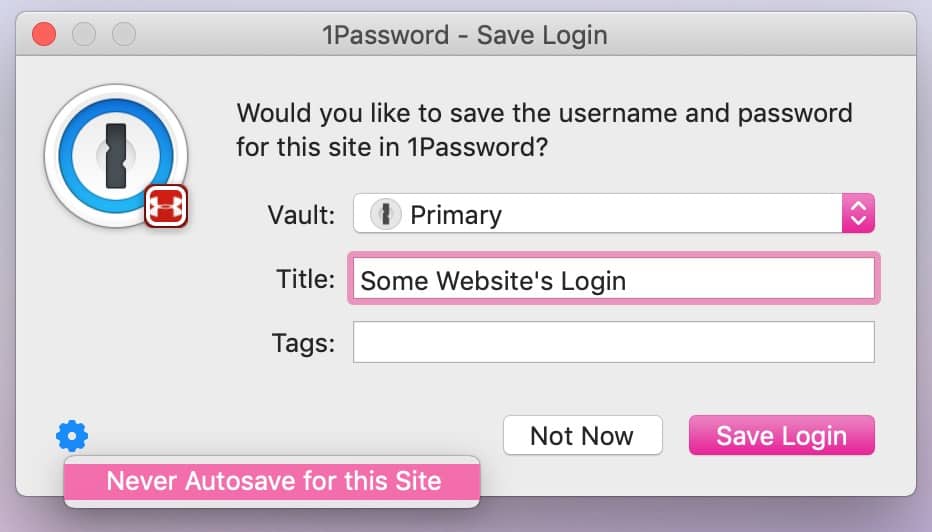 Click that text, and you're done! You can manually log in to that site forever after without 1Password prompting you.
If you'd ever like to change this back, though, 1Password does maintain a list of the sites for which you've disabled autosave; access this by opening 1Password from its Dock icon or from your Applications folder first, and then pick 1Password > Preferences from the menus at the top.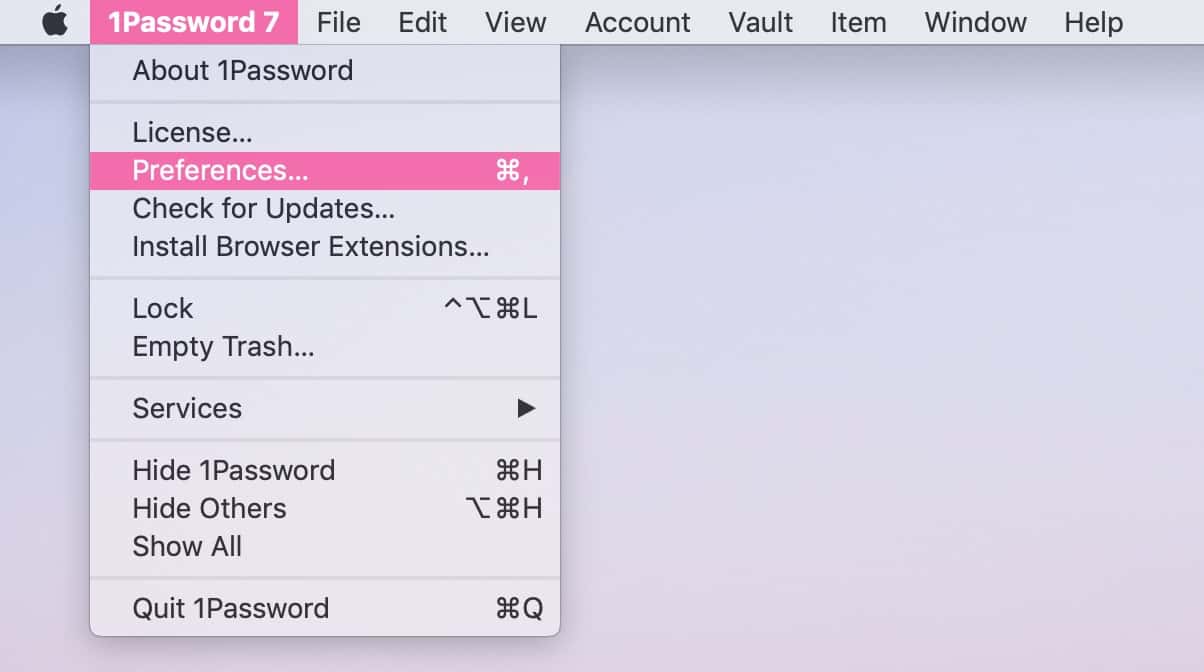 When that window opens, click on the "Browsers" tab, and at the bottom, you'll find the "Autosave" section.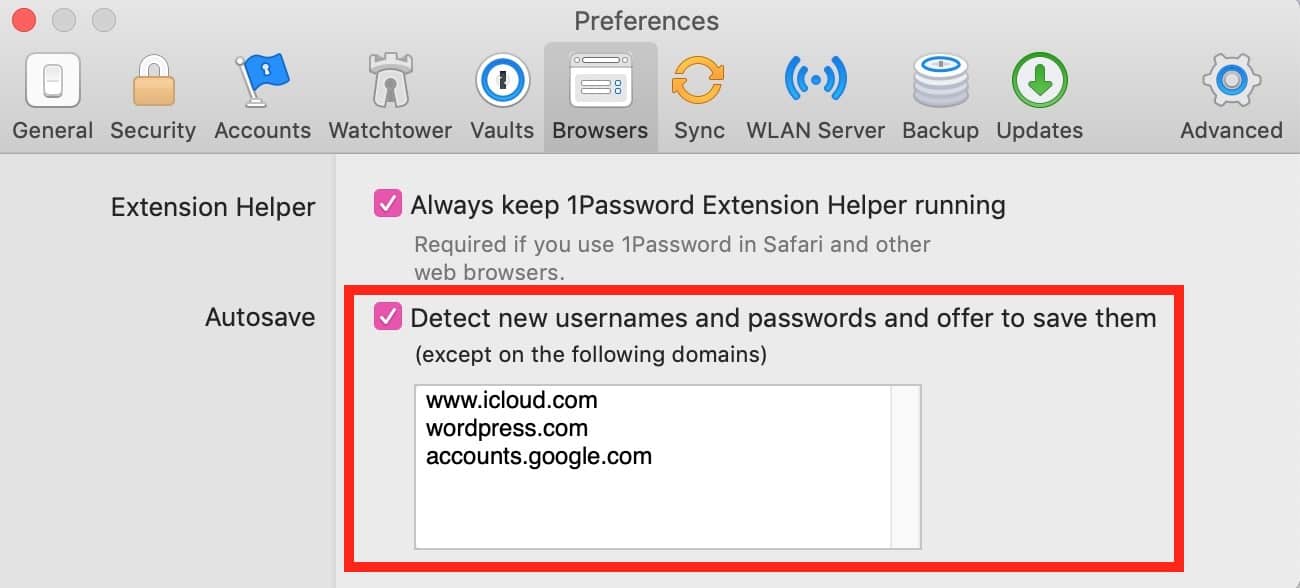 If you ever want 1Password to start asking to save a site's info again, just delete it from this exclusions list. As you can see, though, there's also a "Detect new usernames and passwords and offer to save them" checkbox. Turn that off, and the app will no longer ask to save for any new site. Which, I mean…that kind of defeats the purpose of 1Password, I think. But you do whatever makes sense to you, friends.