Let's say you're out and about and want to see what the weather is going to be like over the next few hours. You can do that from Apple's Maps app on your iPhone, no need to set up a new location in the Weather app. Read on to learn how.
This trick relies on 3D Touch, so you'll need an iPhone 6s or newer. That includes the iPhone X, iPhone XS, iPhone XS Max, and iPhone XR.
Here's how to see the hourly weather forecast for your current location in Apple's Maps app on your iPhone:
Launch the Maps app on your iPhone
Tap the

Location

icon in the upper right corner to find your current location. It's the symbol that looks like an arrow.
The current temperature should appear in the lower right corner. Press and hold that to show the hourly forecast.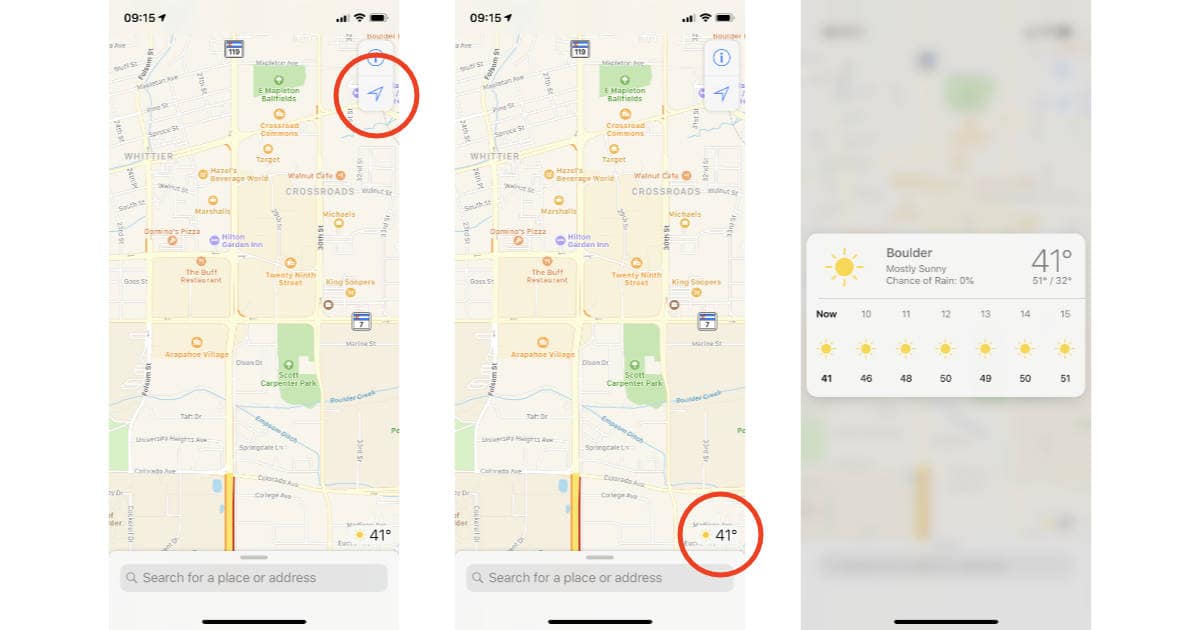 Like so many 3D Touch controls, you need to get the pressure for your press just right. If not, you'll get a quick glimpse of the hourly forecast right before you jump to the Weather app.
I like using the forecast feature in Maps when I'm exploring because I typically already have the app open to figure out where I'm going, or where I am. I don't need to switch to a different app to find out if I brought a warm enough jacket with me.