You've got your shiny new Apple Watch, and now you're trying to figure out which apps you need on it for work. After all, the wearable device is supposed to make your life a bit less iPhone-tethered. Whether you're looking for a good diversion during your break or better productivity, "there's an app for that." We've covered productivity apps for iPhone before, but Apple Watch needs some work-related love, too. In no particular order, here are my top five Apple Watch apps at work.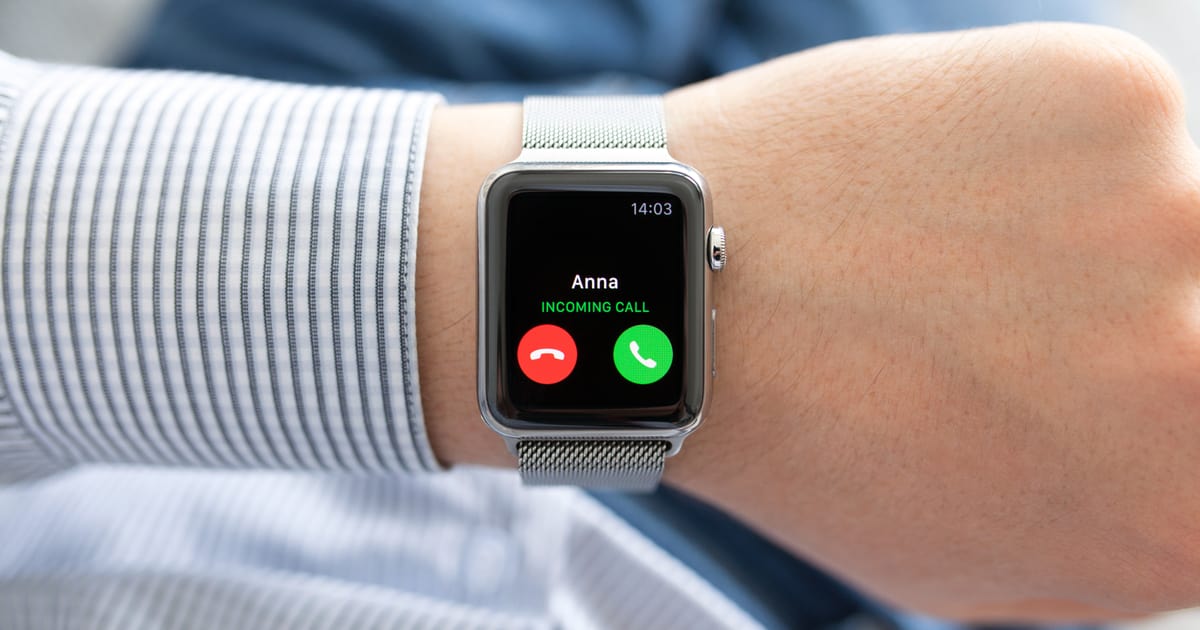 1. OmniFocus (Free two-week trial, $39.99 to $59.99 thereafter)
Keeping yourself on task and on time can be a chore, but OmniFocus is the app that Jeff Gamet and I use almost religiously to maintain some level of sanity in our daily work. The app is one of the most powerful Getting Things Done (GTD) choices around, allowing you to specify projects, tasks, due dates, contexts for work, and much more. For years, OmniFocus has been the lynch pin to keeping my freelancing business thriving, because I'd almost never finish tasks on time without it. Whether you're self-employed or hard at work for someone else, this is the app you need to manage all of your projects and daily, routine tasks. Of all the possible Apple Watch apps at work, this is quite possibly the most powerful and robust. It offers you the ability to manage your tasks with ease. A complication makes it a cinch to see what's coming up throughout the day.
2. atWork Timesheet (Free with optional in-app purchases)
Punching a timeclock is never fun, but sometimes you have to keep track of the duration of your tasks. With atWork Timesheet, you can turn that tracking into a granular report that just might serve as justification for a pay raise. Simply put your clients, projects, and/or tasks into the iPhone app. Then you can kick off a timer straight from an Apple Watch complication. With atWork, you can track regular, bonus, and overtime earnings with ease. This makes it a simple thing to ensure your paycheck reflects the correct amount of compensation for your hard work. At the end of each pay period, just export your timesheet data (after an in-app purchase) to an Excel or Numbers file, or a PDF.
3. Standland (Free, with optional in-app purchases)
Those of us who spend our days driving a desk need to get up and move around once in a while. For many, that reminder Apple Watch sends to stand for a minute isn't quite enough motivation. How about turning it into a game? That way, you're working some recreation into your daily routine along with a healthier habit. In Standland, your ambulation is rewarded with adorable collectible creatures. Get up, move around, and earn yourself an adorable tiny owl, bunny, or dozens of other critters. Not all Apple Watch apps at work are boring things, after all.
4. Productive – Habit Tracker (Free, with optional in-app purchases)
Productive is designed to help you build better habits for work and play. On your iPhone, you use the app to create individual habits and specify how often you need or want to do them. Productive then goes to work building your daily schedules, split into morning, afternoon, and evening. Once done, you use Productive on your Apple Watch to quickly check through your daily agenda. As you finish a task, you mark it as done and move on to the next.
5. Fantastical 2 ($4.99)
For managing hectic schedules, you need a good calendar app. Preferably, you want one that understands how you think and speak (or type, as the case may be.) That's where Fantastical 2 truly shines, since it supports just about every calendar format known to technology. Fantastical also lets you add your events using natural language. That means I canI type "lunch with Jeff Gamet next Friday at noon". Fantastical parses and groks that, adding the correct event to my calendar. Unlike the native Calendar app for Apple Watch, Fantastical allows you to add events straight from your wrist. That's why, for my money, this app is an absolute must-have.
Toil Smarter, not Harder, With Apple Watch Apps at Work
When it comes right down to it, the whole point of Apple Watch is to help you be more productive. In other words, to work smarter instead of harder. With the help of any or all of these Apple Watch apps at work, you'll be able to do exactly that. Of course, if you want to be selective about which apps get installed to your Apple Watch, you'll want to learn how to stop them from automatically downloading to your wrist.