Apple may bundle AirPods with this fall's iPhone 8, according to an analyst report from JPMorgan. As great as that would be, at least for some iPhone fans, it's not going to happen.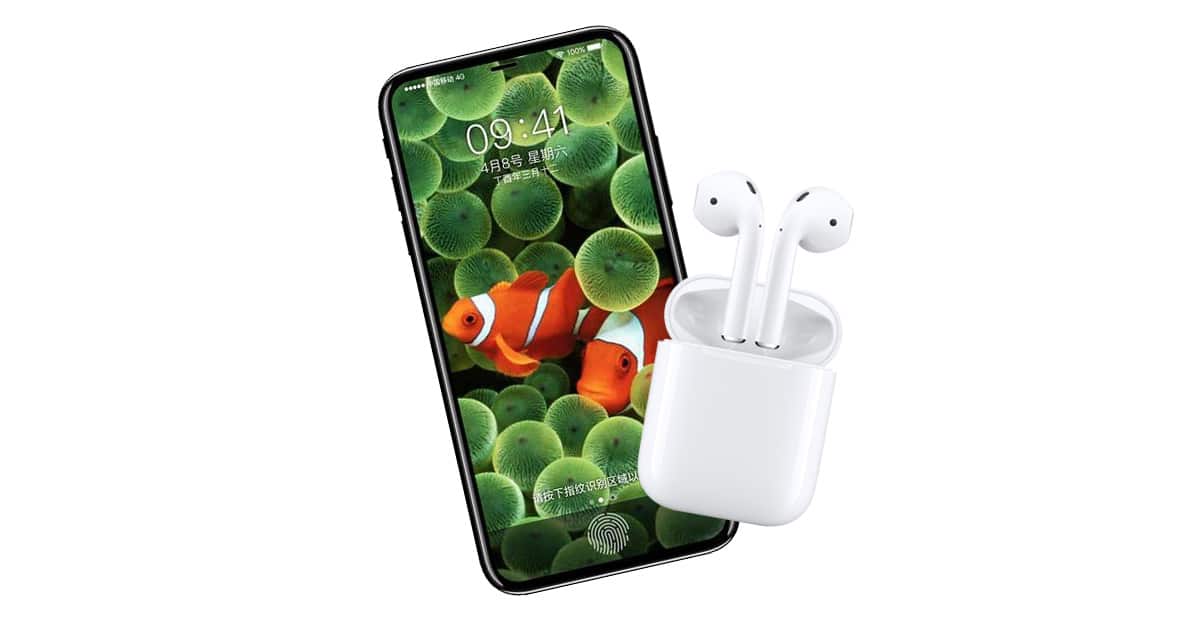 AirPods are Apple's wireless version of its EarPods. AirPods use radio signals to connect to your iPhone, where EarPods use a physical wire.
According to a team of JPMorgan analysts, the iPhone 8 will sport higher quality speakers, improved water resistance compared to the iPhone 7, and AirPods in the box instead of EarPods. The first two predictions seem plausible, but not the third.
No AirPods with iPhone 8
We already expect iPhone 8 will be a premium model with an OLED edge-to-edge-display, virtual Home button and Touch ID embedded in the display glass, front-facing cameras with 3D sensing, improved rear-facing cameras, wireless charging support, and more. The new model will presumably include the same Lightning connector that's already part of current iPhone models for charging and wired headphones.
Including AirPods could help set the iPhone 8 apart from the iPhone 7s and iPhone 7s Plus, both of which are also expected to ship this fall, but it isn't necessary because there's already plenty to make the premium model stand out.
Take the iPhone 8's features out of the mix and you still have cost. AirPods cost US$159 off the shelf, and EarPods cost $29. Apple's manufacturing costs are lower, or course, but the more expensive AirPods would add to the iPhone 8's price, or cut into Apple's margins.
Availability is an issue, too. The iPhone 8 will reportedly be in short supply when it launches this fall, and AirPods still show a six week shipping delay on Apple's website. That's a mix for disappointment Apple likely wants to avoid because AirPods would suddenly be even harder to find.
Up Sell Those AirPods
Instead, Apple will most likely carry on with its current packaging: Lightning EarPods and a Lightning to 3.5mm headphone jack adapter bundled in the box. iPhone 8 buyers who want the wireless experience can buy AirPods as an accessory, and that's worth a lot more to Apple's bottom line than bundling the two together.
Apple doesn't need to sell the iPhone 8 and AirPods as a bundle, so it won't. It'll make more money selling each separately—and the bottom line is, ultimately, Apple's bottom line.
[Thanks to MacRumors for the heads up]