During Apple's 2018 Q2 Earnings Report, Apple CEO Tim Cook said, "we believe privacy is a fundamental human right." That's a strong and inspiring stand.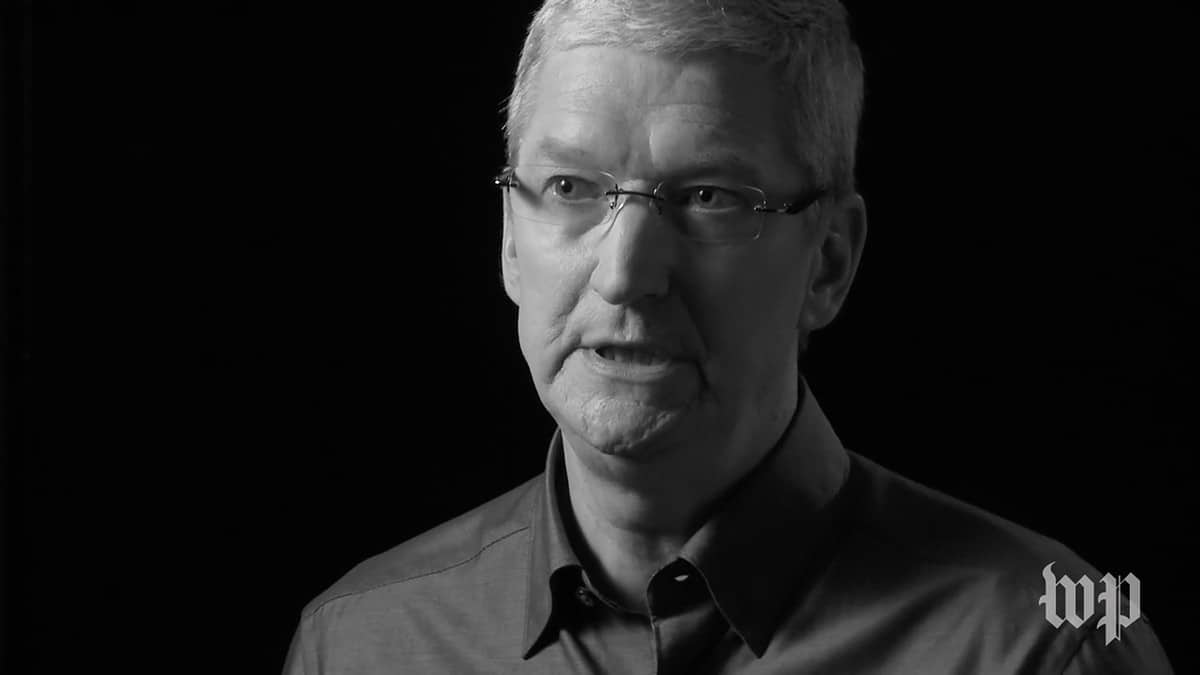 Mr. Cook said this twice. First, in his opening preamble. And a second time in response to a question from Amit Daryanani (RBC Capital). The question was in the context of how Apple protects our privacy. Cook enumerated three processes that Apple uses.
Encryption
Keeping sensitive data on the device
Collecting less data [than others]
In the context of being a "benefit," Cook reiterated, it seems, that privacy is a right, not merely a benefit.
The U.S. Constitution
If memory serves well, this is the first time CEO Cook has made such an explicit statement about Apple's view of privacy. That's despite the fact that Apple has been acting on (and emphasizing) this belief for years. The question one might ask, now, is this merely a corporate opinion? Is it a legal positioning for future legal cases? And does it have some basis in the U.S. Constitution?
This short news item cannot delve into such weighty legal matters. However, one good place to start more discussion is to explore that last question. Is privacy in inalienable personal right in the U.S.? Globally? A quick search turned up a very readable analysis from the University of Missouri (Kansas City).
That's an interesting, informative read. However, it's more historical and doesn't try to address modern issues with smartphones. More broadly, it'll be interesting to see where Apple goes with this. Mr. Cook has had several meetings with the current U.S. President. Has he laid out this corporate stand?
Moreover, do Apple's attorneys believe they can make a (modern) Constitutional case? (Perhaps something derived from the previous legal kerfuffle with the FBI?) Or is Cook simply laying the foundation for more explicit legislation that he hopes will be forthcoming? Legislation that would avert a future legal crisis when it comes to Apple's use of encryption.
We don't yet have a good picture of where Apple is going with this affirmation, but clearly Mr. Cook, clearly and forcefully, intended for all of us to have the issue more clearly on our minds going forward.