One of the long standing headaches, it seems, with macOS has been display handling issues. It's a constant game of whack-a-mole. Fix one thing, and another breaks down the road.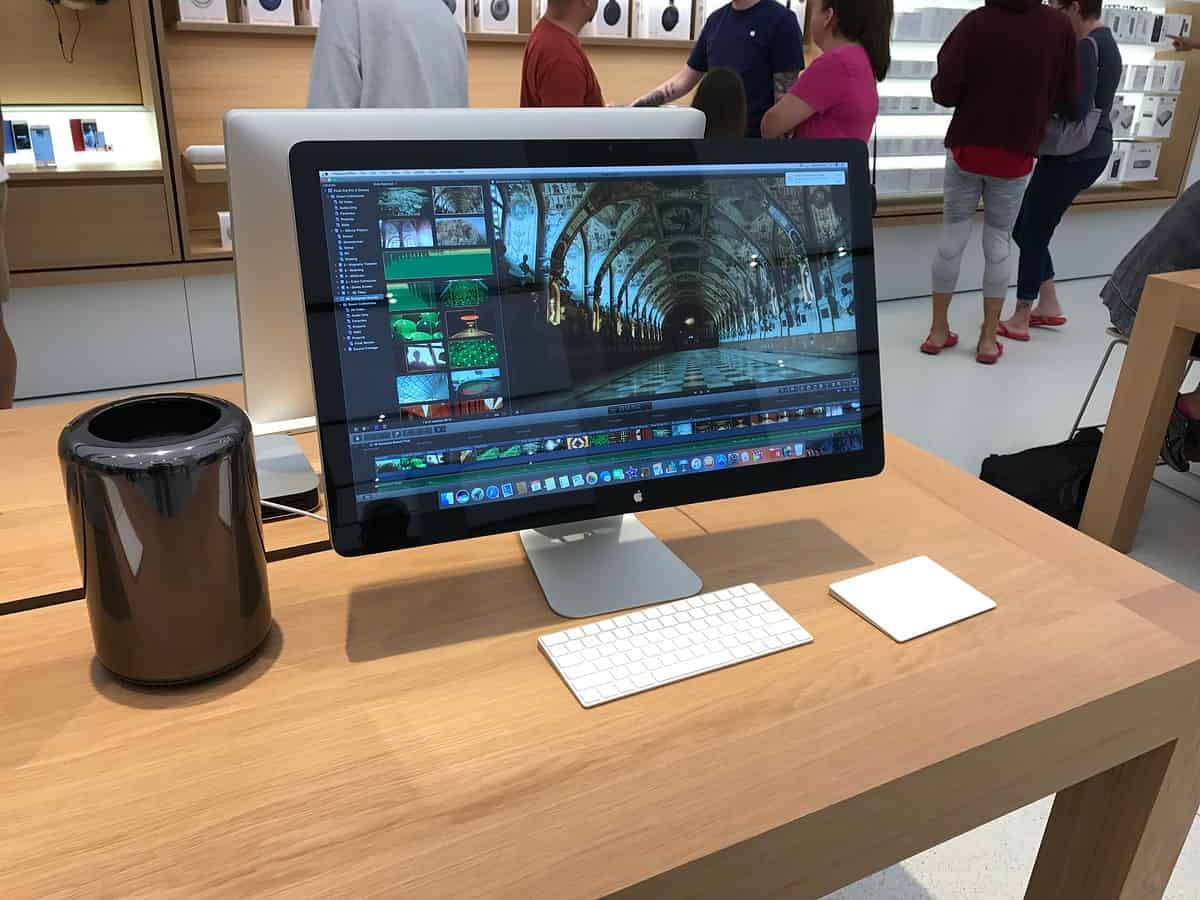 Perhaps the most notable, in my experience, has been issues with the AMD D300 FirePros in the 2013 Mac Pro. Screen saver issues for other Macs have cropped up along the way. But there have also been reports of display issues with modern MacBook Pros, external displays, and closed-display mode that went unresolved, even when invoking Apple's guidelines.
Our Managing Editor Jeff Gamet reported to me:
Using an external display with my Touch Bar MacBook Pro in closed-display mode was frustrating because the display would go black and resync every few minutes. Sometimes getting my Mac to use the right resolution was a big bucket of fail, too. That all changed with macOS 10.13.4. Now using an external display is seamless and transparent in closed-display mode. It just works.
Thanks Apple.
Graphics Lockups with Screen Savers
The just-out-of-the-blue graphics lockups I'd had with my Mac Pro (which shipped with Mavericks) started in Yosemite and continued in El Capitan. Finally, Sierra solved that problem. But when I upgraded to High Sierra, a new problem was introduced. Long-duration built-in screen savers would lock up and freeze the display after a few hours. Mouse/Finder control was lost. I wrote about this in: "Adventures With the macOS High Sierra Install." and in "More Adventures With the macOS High Sierra Install."
A look at Apple's and other discussion forums, reveals that this Mac isn't the only model with screen saver issues in early versions of High Sierra.
My own workaround was to use Apple Menu > Lock Screen instead. Using this technique, in February-March, I achieved 37 days of uptime in macOS 10.13.3. Lots of podcasts pushed the Mac's boundaries without a hitch.
Lately, I've been corresponding with another 2013 Mac Pro owner, and our initial estimate is that, in 10.13.4, the basic macOS screen savers are now in good shape. The same goes for the suite of specialized, but still built-in screen savers: Aerial, Nature, National Geographic and Cosmos.
I ran Nature for 12 hours without a problem. My correspondent ran Flurry for 48 hours. I also ran Flurry for several hours without a hiccup. Testing is on-going, however, and isn't yet comprehensive.
I continue to have trouble with Cosmos because I added files there. (/Library/Screen Savers/Default Collections.) Admin privileges are required to modify the contents, and I continue to suspect that a bug in the screen saver engine is exposed when those folders are heavily modified with new content. Because those folders are kept under wraps, so-to-speak, I doubt if Apple's QA process covers modifications to the contents.
In summary, while testing continues, it appears, for now, that the factory default screen savers, at least on this Mac model, are in much better shape.
Screen Extenders
But what Apple giveth, Apple also taketh away. On April 4, AppleInsider reported that macOS 10.13.4 fully breaks screen extenders like Duet Display and Air Display. (Our Andrew Orr also covered the issue.) The developers are advising customers to stay with 10.13.3 until they announce a fix. Also discussed:
Issues are also serious with DisplayLink peripherals like some docks and USB monitors, as installing macOS 10.13.4 may cause them to go black. Secondary features such as sound and Ethernet connections should continue to work, as they are based on USB features baked into the protocol.
Final Thoughts
If you haven't upgraded to macOS 10.13.4 yet, and you use a screen extender or USB-based monitor/dock, check with the developer. It may be that, to fix some things, Apple had to break others until the developers address the issues.
For more information about macOS 10.13.4, see: "Apple Releases macOS High Sierra 10.13.4 with Business Chat, eGPUs, Messages on iCloud, More."
If you're running macOS 10.13.4 (and only that version) on any Mac model and are still having screen saver issues, please let us all know in the comments below.