If left always on, I think there is a fair chance at some point people will determine that cellular Apple Watches cause cancer. Apple should investigate this possibility and do what it can to mitigate.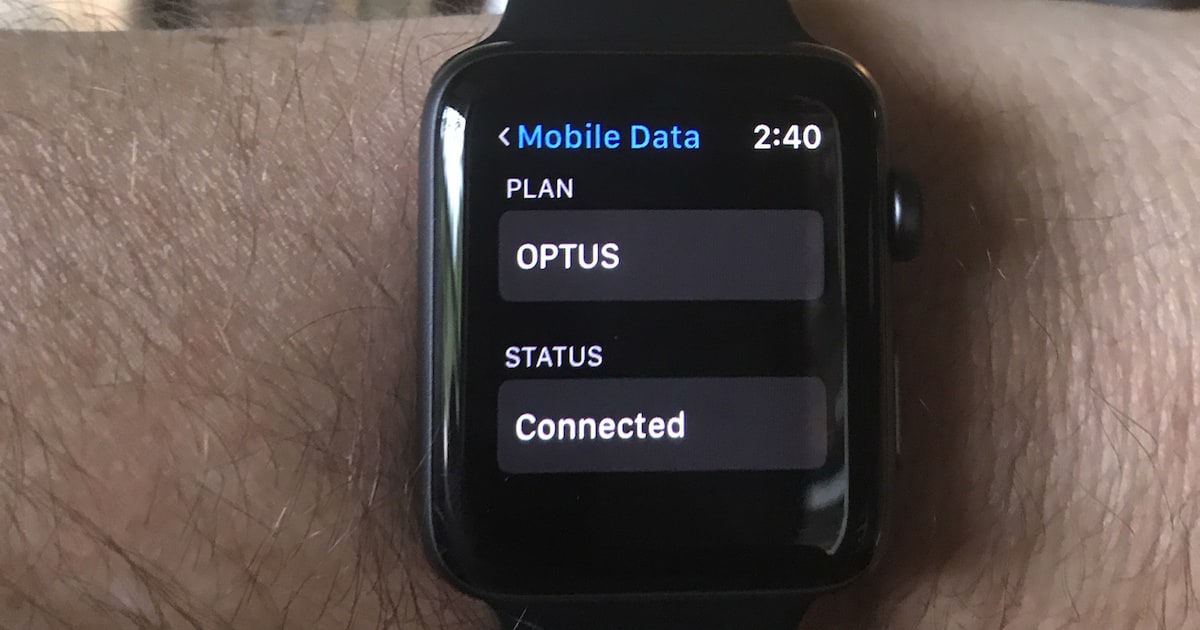 Airplane Mode is Your Friend
For a little perspective, don't go running with your hair on fire to throw your Apple Watch into the trash. I own an Apple Watch. I even wear it every day. However, my Apple Watch is always in Airplane mode.
Why?  Well, first, because then I can wear it for long periods of time without needing to recharge it—it lasts 3 days between charges in Airplane mode. Second, because I find most Apple Watch apps useless. But third, and most importantly, I believe it is inevitable that people will discover that wireless technology causes cancer.
The Math of: No it Doesn't, Yes it Does
In fact, I believe that this is more a math problem than it is a debate of scientific studies. The bottom line is, the more exposed you are to RF radiation, the more likely you are to have a random DNA-bit flipped that spawns a mutation, i.e., cancerous growth.
Now there have been dozens of "yes, cellphones cause cancer", "no, cellphones do not cause cancer" studies. To me, that sounds amazingly like what happened with the tobacco industry for decades. That includes one recent study by the US National Toxicology Program (NTP) that shows an increase in tumors in rats exposed to cellphone radiation (albeit at exposures which are at greater levels than most cell phone users experience).
However, I think that there is something people are not paying attention to. The Apple Watch 3 now sports a cellular transceiver strapped to your arm as much as 24 hours a day. Every day. This seems beyond NTP rat-like exposure, and perhaps even beyond the long exposures that caused many Connecticut cops to contract testicular and brain cancer from their radar guns.
With many radiation safety protocols, you reduce radiation injury by increasing distance, decreasing time exposed, and increasing shielding, whereas the Apple Watch seems to be doing the opposite.
In my totally non-expert, non-learned, non-medically-trained, non-scientific, monkey-at-best opinion, it is a near certainty and inevitability that such constant close contact and exposure will increase the odds of a radiation-induced-DNA-bit-flip and cause cancer. [Update: Even the CDC is noting that the "International Agency for Research on Cancer (IARC) has classified RF radiation as a 'possible human carcinogen.'"]
Minimize-RF
Personally, I would like to see Apple do something to mitigate against this possibility. Apple should implement a 'minimize-RF-mode' for the Apple Watch. It would work like Airplane mode and turn off all the RF transceivers on the watch. This would have the added benefit of saving a ton of battery life. And then, only when you turn your wrist to see the time, would it temporarily turn on the transceivers, get a burst download/upload of what was needed, and then turn off soon thereafter.
Such a mode would also block out a lot of interruptions, including emergency texts and notifications. Overall, blocking out a bit more noise, these days, for me at least, is more a feature than it is a bug.
I wonder if Apple has thought about this issue, and if the company has done any studies or experiments in this regard. If so, I wonder if Apple would share its findings on the issue. If not, I wonder if it should?