The time since most of the Macs have been updated can now be described as geologic. Is that because Apple doesn't care about the Macs? Time Cook says "I Love the Mac." Or, more likely, could we be in for another major architectural change? Evidence is mounting that Apple really will abandon Intel and take the Mac lineup to ARM. Here's the assessment.
First, let's look at the latest evidence from iDownloadBlog.
macOS Sierra code suggests Apple could replace Intel in Macs with custom ARM chips
That article nicely recounts the history of this notion, including this important section.
And in 2014, former head of the Macintosh division Jean-Louis Gassée hinted that the first ARM-based Macs could appear in 2017.

Gassée explained:

If we follow this line of reasoning, the advantages of ARM-based processors vs. x86 devices become even more compelling: lower cost, better power dissipation, natural integration with the rest of the machine. For years, Intel has argued that its superior semiconductor design and manufacturing technology would eventually overcome the complexity downsides of the x86 architecture.

But that 'eventually' is getting a bit stale. Other than a few showcase design wins that have never amounted to much in the real world, x86 devices continue to lose to ARM-derived SoC (System On a Chip) designs.
The Key Issues
In addition to what Jean-Louis Gassée explained abive, there are some other nuances to explore.
Intel releases its new CPUs on its own timetable that doesn't rigorously take into account Apple's technical needs and product development cycle.
All iOS devices use ARM. This change will make Xcode and development in general more coherent across platforms. It could lead to better synergies between iOS and macOS.
The ARM processors in the latest iOS devices are 64-bit and more than competitive with CPUs from Intel in performance.
Apple is the acknowledged expert in taking millions of customers though a major architecture change. The company did it first from Motorola 68K to PowerPC in 1998 and then PowerPC to Intel in 2005.
The very long time since we've had updates to the Mac Pro, Mac mini, MacBook Air and MacBook Pro suggests (but doesn't guarantee) that this architecture change has been in the works. Apple is taking its sweet time to do it right. That would include, perhaps, a Rosetta-like mechanism that allows current Intel-based Mac apps to run on the new Macs.
Apple's technical roadmap may well be diverging from Intel's, one that has to take into account the needs of PC makers, not Apple. Perhaps Apple is done with this. Also, the nicety of installing Windows natively on a Mac with Boot Camp is a notion whose time has come and gone.
Virtual Machine hardware in the ARM CPUs and an instruction translator would still allow Mac users to run VMs with Intel-based OSes like Windows and Linux. From what we've seen, modern ARM CPUs have the horsepower to do that.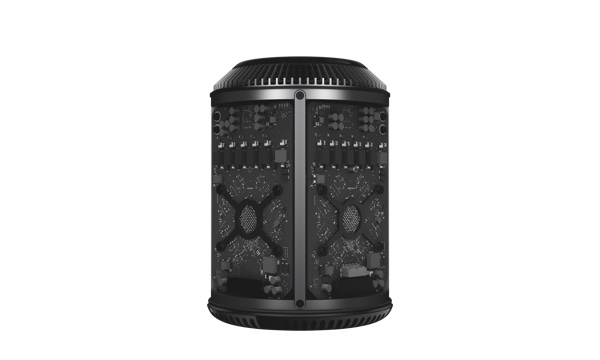 That said, I strongly suspect that the MacBook Pros, rumored to be announced in October will be the last Macs with an Intel CPU, the Skylake series.
The question now is, will Apple simply release the new MacBook Pros without mentioning the transition? This is important because if Apple tips its hand at an October event, too many customers might decide to wait until 2017 to upgrade their MBP.
On the other, had, it could make sense to introduce an ARM-based Mac Pro or 5K iMac and suggest that the MacBook Pros will be the last Macs to make the transition in 2017/8. Mac customers would collectively breathe a sigh of relief to finally see what Apple is up to.
And if you need a new MBP, buy it now (in October). It will be viable for years. Meanwhile, Apple will deliver a multi-CPU workhorse ARM-based Mac Pro/iMac for developers to get the ball rolling.
This is a delicate maneuver for Apple because customers are hungry for new Macs, and the company would have to both plan for and announce these new Macs in the right sequence with the right messaging.
Now we wait.
Next page: The Tech News Debris for the Week of September 26th. The new Apple Echo chamber.