Today Apple launched a dedication section in Apple News for the 2018 midterm elections. It features stories from Washington Post, Axios, Politico, Fox News, Vox, and more. The company says it's aimed at casual readers and critics alike.
[How To Hide News Sources In Apple News]
2018 Midterm Elections
Today more than ever people want information from reliable sources, especially when it comes to making voting decisions," said Lauren Kern, editor-in-chief of Apple News. "An election is not just a contest; it should raise conversations and spark national discourse. By presenting quality news from trustworthy sources and curating a diverse range of opinions, Apple News aims to be a responsible steward of those conversations and help readers understand the candidates and the issues.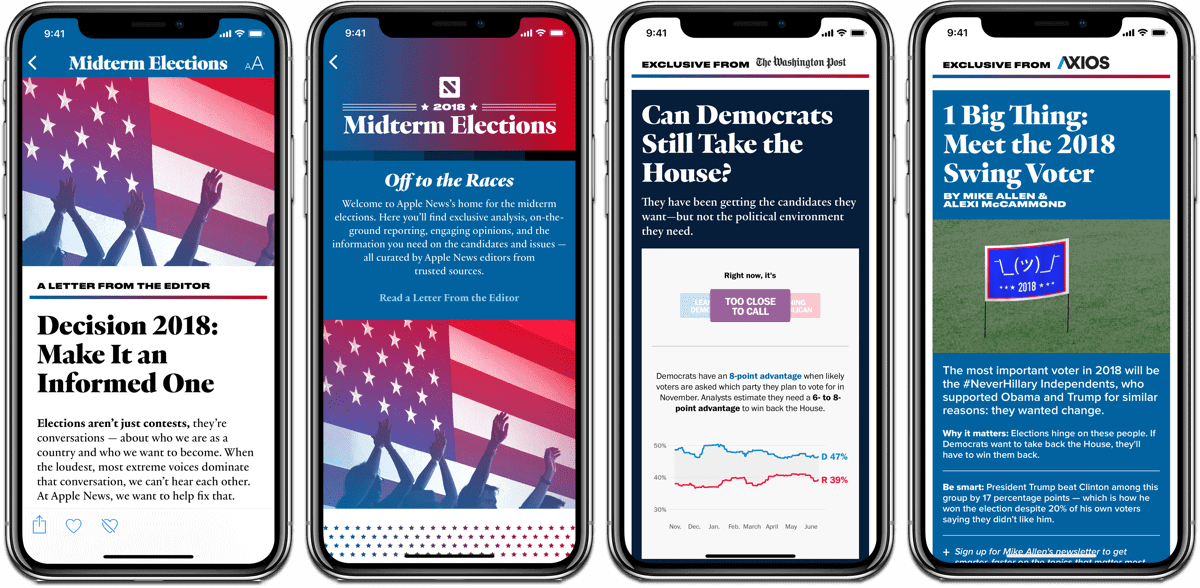 Apple has a special team of editors for its News app, making it a differentiating factor compared with algorithmic-based news curation that Facebook, Google, and others favor. Two news categories for the 2018 midterm elections will be:
The Conversation, a collection of opinion columns about hot-button issues that are intended to offer readers a full range of ideas and debate about important subjects, from news sources they may not already follow.
On the Ground, which highlights quality reporting about issues that matter to local constituents on the most important races.