Apple's annual Best Of list for the App Store and iTunes Store is out with picks for the iPhone and iPad.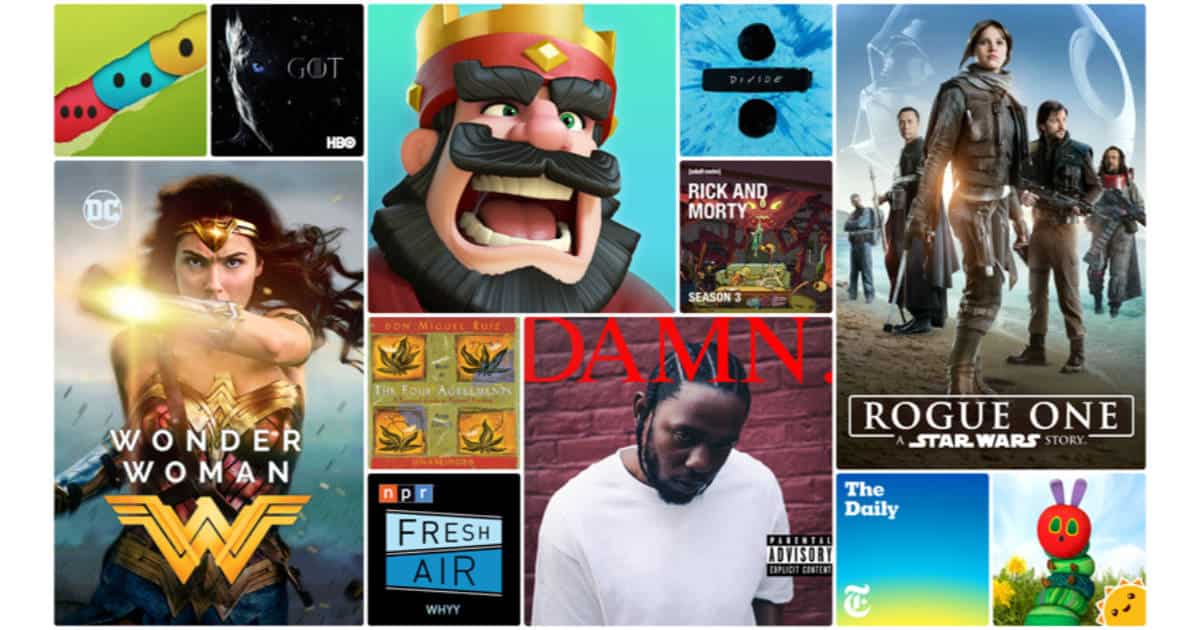 Apple's pick for the best iPhone app of the year is the sleep and meditation app Calm, and game of the year is Splitter Critters. On the iPad, Affinity Photo is app of the year and The Witness is game of the year.
Apple's list of top free apps for the iPhone and iPad include titles such as YouTube, Netflix, Facebook, and Google Chrome. Top games include titles such as Super Mario Run, 8 Ball Pool, Ballz, and Rolling Sky.
Moana came in as the top movie download for 2017, followed by Rogue One: A Star Wars Story and Wonder Woman. The top TV show download went to Game of Thrones and Walking Dead.
Fresh Air is still the most popular podcast, and true crime podcasts are big this year with titles like A Murder On Orchard Street, Dirty John, and S-Town.
Moving on to books, stories with TV adaptations were the big sellers with The Handmaid's Tale and Big Little Lies topping the chart.