In 2018 App Store revenue is on track to become bigger than the entire global movie industry. This is a mind-blowing statistic, and no one—not even Apple—dreamed that iOS could become so popular and influential ten years later.
By weight of users and their propensity to engage, iOS enables about 50% to 60% of mobile economic activity.
App Store Revenue Numbers
Horace Dediu of Asymco crunched numbers and put together a bunch of charts. Some interesting stats he found:
iOS developers earned US$26.5 billion in 2017, up 33% from 2016. Cumulative payments to developers is US$86.5 billion.
During 2018 iOS users will spend roughly US$100 million per day. In comparison, this was Google's AdWords revenue rate in 2012.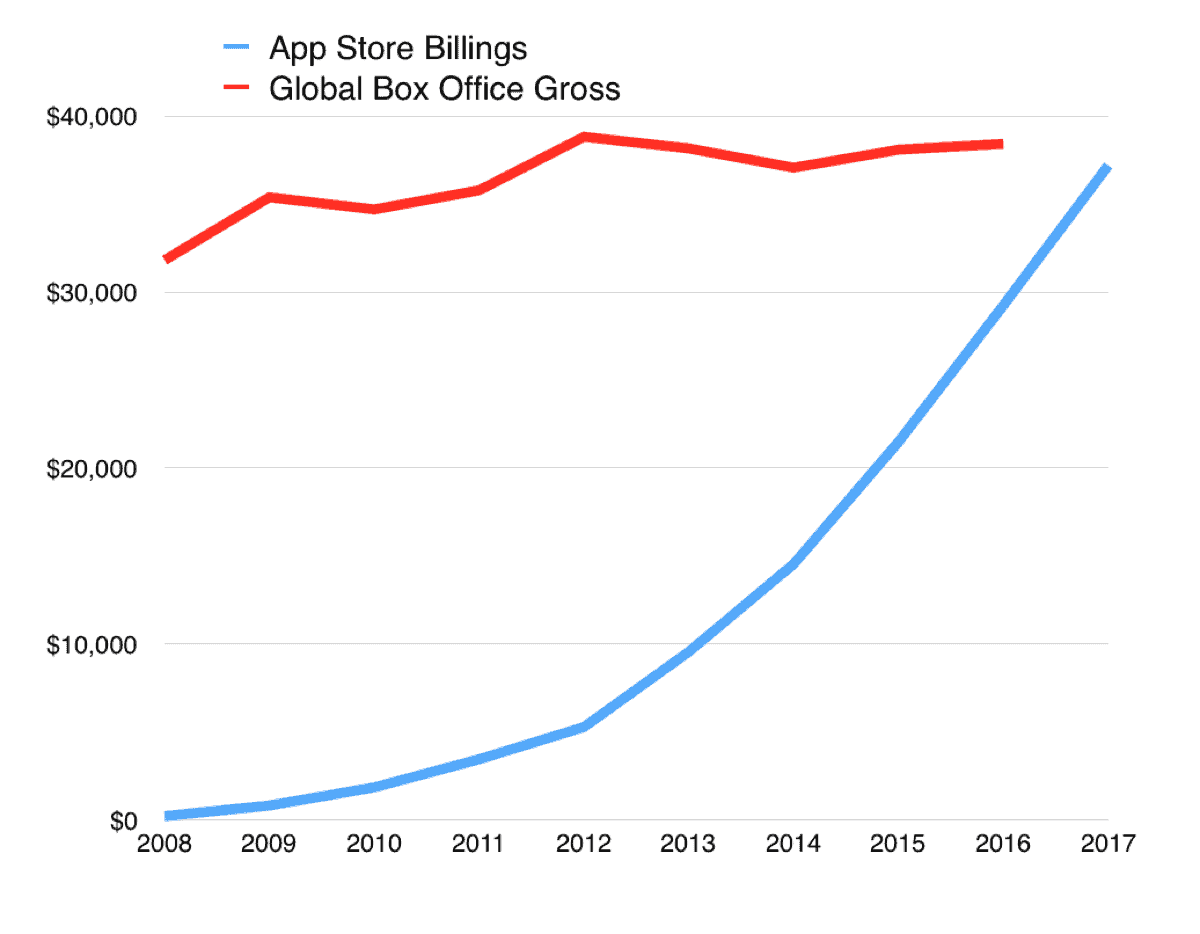 The App Store has already hit a record, with customers spending US$300 million on New Year's Day alone. This is only part of the story, with Horace noting that free apps still generate substantial revenue, such as businesses like Amazon. If the App Store keeps growing like this, Horace predicts that by 2019 the total iOS economy will be worth US$500 billion dollars.