New Apple apps will soon replace iTunes, and these apps are now in a build of Windows 11 Preview. After giving iTunes the axe for macOS back in 2019, Apple replaced the application with several different apps. While Apple continued with iTunes on Windows after that, it now seems the switch is finally occurring for Windows users as well.
With iTunes being a way for users to manage their media, in addition to connecting and backing-up their iPhone or iPad, it seems Windows users will now have to adopt the applications Mac users have been using for years. Of course, as an Apple user, I can say the switch will likely be worth it. Let's take a look at each of the apps arriving to Windows 11.
Windows 11 Preview Ditches iTunes for New Apple Apps
Seeing confirmation by Microsoft, the new Apple apps are arriving in a Windows 11 Preview build (25276). For those that take part in the Insider Program, they can now start using Preview versions of the new Apple apps. This includes Apple Music, Apple TV and Apple Devices that are replacing iTunes.
For those unfamiliar with the Windows Insider Program, it allows Windows users to get access to future builds of the OS. Being a part of this program means that you can run what are called Windows Insider Preview Builds, giving you access to upcoming builds before they see public release.
If you are interested in the Windows Insider Program, all you need is a Microsoft account and the ability to navigate to this link. However, before you enroll, there are some things users should keep in mind. For starters, as these are preview builds of the OS, they are likely not going to run as you would normally expect. It is even possible that the build you run has yet to see professional testing. It is likely that you will not get to use Preview builds as a daily-driver.
Additionally, users that enroll in this program should know that Microsoft also requires participants to opt-in to send the company "Full Diagnostic Data". This means that the Preview software will collect and transmit data to Microsoft, which may include personal information. Enrolling in the program does allow Microsoft to share some of this data with its partners.
Taking a Look at the New Apple Apps
The new trio of apps are available within the Microsoft Store, so long as you are running the appropriate Preview build of Windows 11. Additionally, Apple built these new apps using Marzipan, a tech which allows the porting of iOS apps to macOS without the need for additional coding.

It is also worth noting that these apps are currently not only exclusive to Windows 11 Preview, but to U.S. users as well.
Apple Music
Concerning the apps themselves, Apple Music will now be the home for music libraries, playlists and more. For those with an Apple Music subscription, they will have access to over 100 million songs and over 30,000 playlists, in addition to the music they purchased or transferred into iTunes.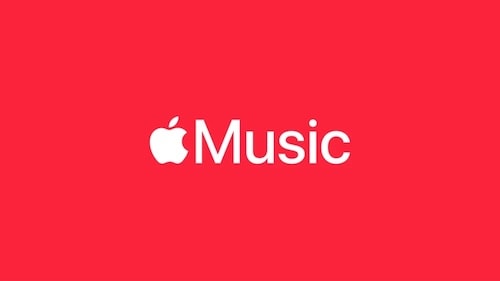 Looking at Apple Music for Windows, it will also be the eventual destination for users to access their audiobooks and podcasts. While the current build found in this Preview does not contain them, they will eventually find a home within Apple Music.
The Apple TV App and Apple TV+
On the other hand, the Apple TV app will be the destination for those that have video content in their iTunes account. Any video content that was purchased or transferred into iTunes will be available to Windows users through the new TV app. Furthermore, those with an Apple TV+ account will also have access to the entire Apple TV+ library.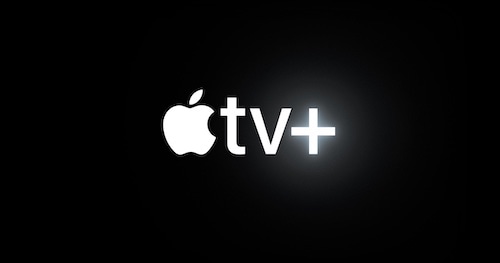 Apple TV+ is home to a plethora of award-winning content, including CODA, which is the first movie for a streaming service to ever receive an Oscar. Of course, there's also the wildly popular Ted Lasso and Severance, which continues to explode with popularity, and may be worth the price of admission alone. Personally, I am a major fan of Mythic Quest, Physical, Black Bird, The Greatest Beer Run Ever and Raymond & Ray.
The Windows-Exclusive Apple Devices
However, the app that will be most exclusive to Windows 11 users will be the new Apple Devices app. While macOS users are able to use a Finder window to navigate their iPhone or iPad, Windows 11 users will have this exclusive app. Apple Devices will allow users to make backups of their iPhone or iPad, receive software updates, perform media syncs as well as other options to manage a device.
The Impact on iTunes
With these new apps arriving to Windows 11 Preview, Microsoft does warn that users who download any or all of the new Apple apps will no longer be able to use iTunes. Even if you just download the Apple TV+ app, for example, iTunes will no longer be available to you.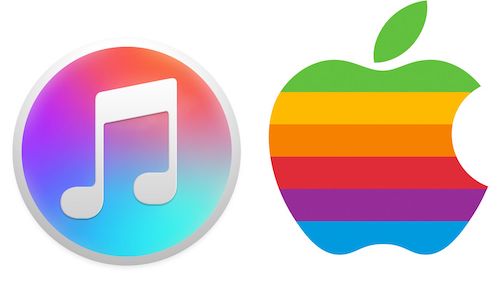 (Photo Credit: The Verge.)
However, if you uninstall any of the new apps, you will regain access to iTunes. This is incredibly important to keep in mind, as the new Apple apps may not currently perform all of the functions of iTunes (at least, for Windows users). If you need iTunes for anything, such as audiobooks and podcasts, you may want to wait before trying these new Apple apps.
Making the Switch
If you feel that you are ready to move away from iTunes, giving these apps a try can be a great benefit. For those that are willing to pay for an Apple TV+ subscription, they will find no shortage of content available on the streaming service (honestly, I would recommend getting the free trial just for Ted Lasso and Severance).
Additionally, the new Apple Music app can also be beneficial to Windows 11 users. In addition to it being home for the content they already have, those that take a plunge into an Apple Music subscription will find themselves with a nearly endless supply of music.
Fortunately, the new Windows 11 preview does give users a choice whether they want to try out these new apps, or continue using iTunes. Considering iTunes will eventually go away, it may be beneficial to get used to these apps now.
If you are looking to be apart of the Windows Insider Program, heed the advice that it does allow Microsoft to collect data on you. This may include personal information. This is something worth considering if you plan on joining the program, especially to use these new Apple apps.