Apple showed off Apple Pay Cash in iOS 11 earlier this year, but it won't be part of Tuesday's operating system upgrade. Instead, it'll be coming "This fall," but Apple isn't saying exactly when.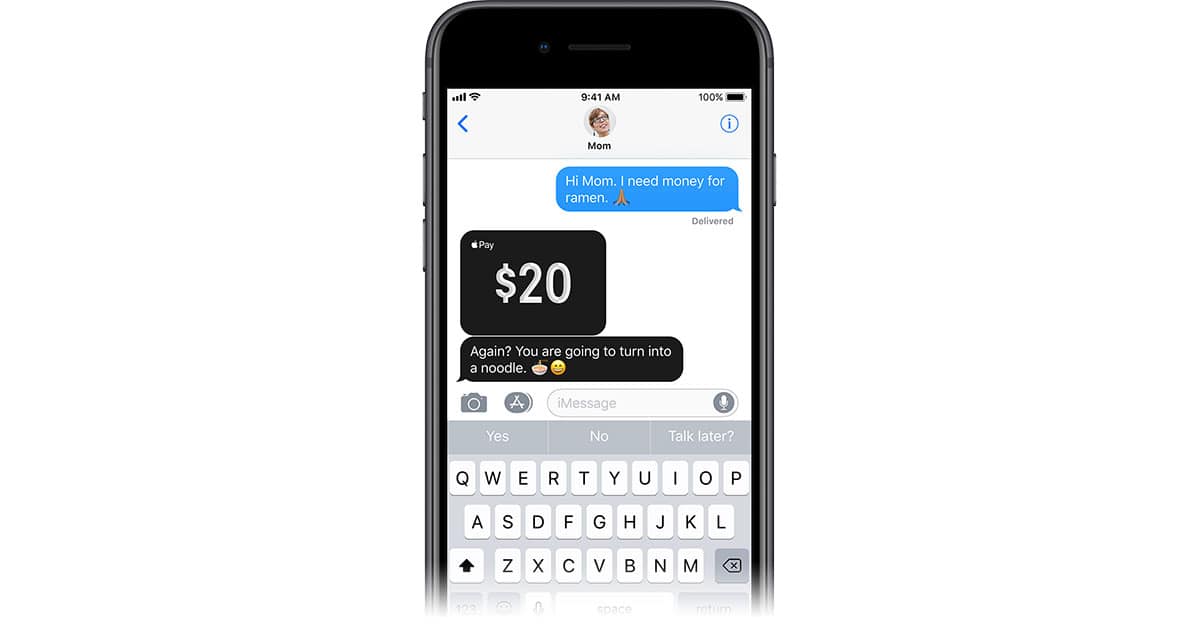 Apple Pay Cash is Apple's system for exchanging money inside the Messages app on your iPhone, iPad, and iPod touch. Here is how Apple describes the feature:
Coming this fall with an update to iOS 11 and watchOS 4, Apple Pay users will be able to send and receive money from friends and family quickly, easily and securely. Pay and get paid right in Messages, or tell Siri to pay someone, using the credit and debit cards they have in Wallet. When users get paid, they receive the money in their new Apple Pay Cash card in Apple Wallet and can use the money instantly.
Apple Pay Cash had been in earlier iOS 11 developer beta releases, but was eventually pulled. The company said the feature would be coming back and now we have a window for when to expect it.
Apple Pay Cash will most likely roll out as part of iOS 11 and watchOS 4 updates later this year. When it does, we'll be able to send each other money directly in the Messages app which will basically kill the "I forgot my wallet. Can I pay you back later" excuse.