Apple's online store changed to the "We'll be back" message Thursday evening in preparation for Friday morning's iPhone 8, iPhone 8 Plus, and Apple Watch Series 3 pre-orders.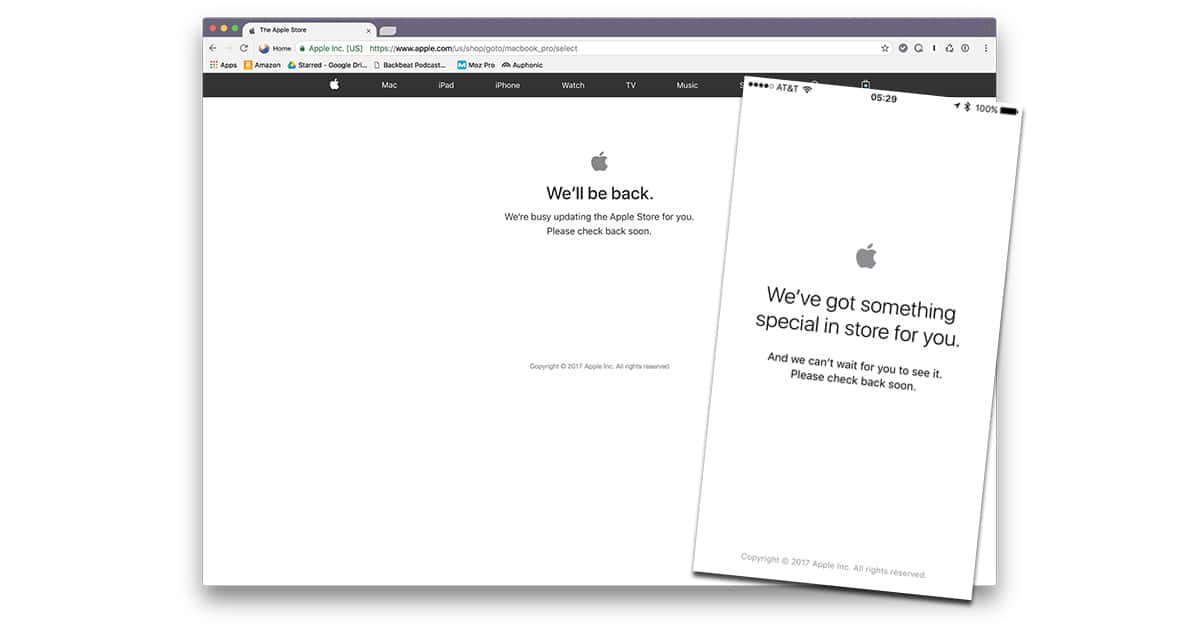 Apple showed off the iPhone 8 and 8 Plus, along with Apple Watch Series 3 at a special media event earlier this week. The company said pre-orders will begin at 12:01 pacific time Friday morning for delivery on Friday, September 22.
The new iPhone models sport glass front and back panels, A11 processor, 12-megapixel camera, True Tone Retina Display, Touch ID fingerprint sensor, wireless charging support, and more. The iPhone 8 has a 4.7-inch LCD display and is priced starting US$699, and the iPhone 8 Plus has a 5.5-inch LCD display starting $799.
Apple Watch Series 3 includes a built-in GPS a barometric altimeter, Apple Music streaming, improved battery life, and LTE cellular calling and data on some models. Pricing starts at $329.
Pre-orders will start just after midnight pacific time on Apple's website, in the Apple Store app, and through iPhone cellular carriers.