If you were planning on picking up Apple's AirPods wireless earpods this holiday season, ger ready to be disappointed because it looks like they won't be shipping until January 2017 at the earliest. Apple originally promised AirPods would ship in late October, but has since changed their status to "Currently unavailable" with no projected ship date.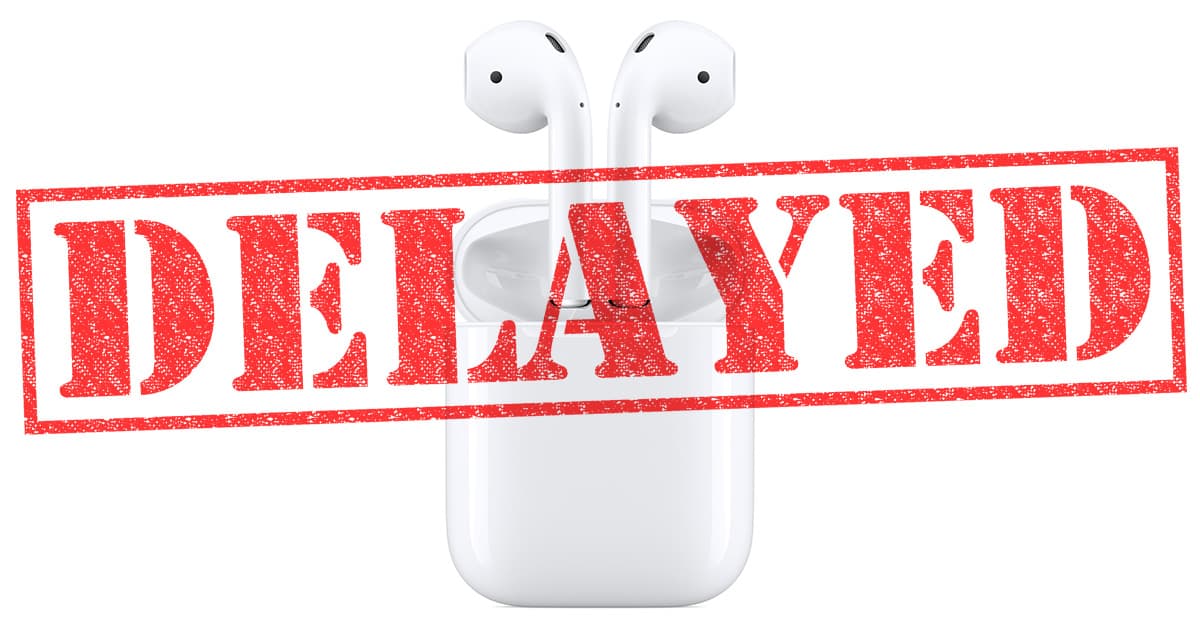 AirPods are Apple's completely wireless earpods. They were unveiled along side the iPhone 7 and iPhone 7 Plus in September, but so far only a few tech news sites and blogs have had a chance to try them out.
Apple says AirPods are easier to pair with the iPhone than other Bluetooth options, plus they use your iCloud account to share that pairing with your other iOS devices. AirPods aren't tethered to each other, so you can use them as a set for stereo sound, or individually, too.
AirPods manufacturing partner Inventec said it expects to start shipping in January 2017, according to China's Economic Daily News.
If that's accurate, this marks the second AirPods shipping delay since they were announced: first from late October to sometime before the end of the year, and now into early 2017.
Apple's reason for the delay is that AirPods simply aren't ready yet. When Apple pushed out its late October launch a company spokesperson said, "We don't believe in shipping a product before it's ready, and we need a little more time before AirPods are ready for our customers."
Now it looks like Apple will miss the holiday buying season, and has egg on its face for failing to hit its original launch target. Still, shipping delays on accessories are easier to recover from than releasing a product before its ready. Assuming there's a manufacturing problem or quality issue, Apple better off taking the publicity black eye and missing the holiday buying season.
If you've been holding out for Apple's AirPods, but don't want to wait any longer, check out The Mac Observer's wireless earpod alternatives.
[Thanks to DigiTimes for the heads up]