In the world of tablet computing, Apple continues to dominate with its latest iPadOS 17. Announced at WWDC 2023, iPadOS 17 brings a plethora of new features to Apple's tablet lineup. But as with every update, device compatibility is a concern. Follow along to find out whether your iPad has made it to the iPadOS 17 supported devices list.
New Features Galore
iPadOS 17 focuses on user personalization and productivity. Notably, users can now customize the Lock Screen and interact with Widgets in a more intuitive manner. This Lock Screen customization bears resemblance to the features introduced in iOS 16 for iPhones.
Additionally, iPadOS 17 enhances the Notes app, particularly concerning PDF handling, making it more efficient and streamlined for document management.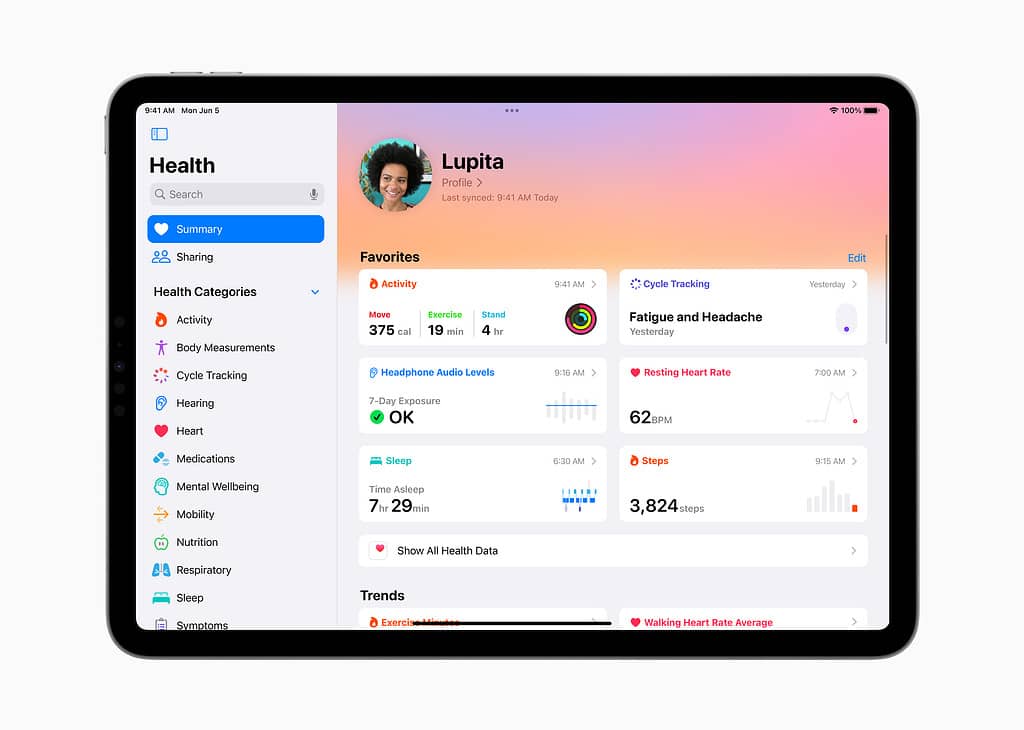 One of the significant additions is the Health app, which makes its debut on the iPad. With an interface optimized for the larger screen, the Health app aggregates health data and provides insights through Trends, Highlights, and detailed interactive charts. Moreover, users can track medications, log emotional states, and view health records.
What iPads Will Get iPadOS 17?
Now, to address the pressing question. Unfortunately, the iPad 5th generation and the 1st-generation 12.9-inch iPad Pro, both of which were supported until iPadOS 16, are no longer eligible for the iPadOS 17 update.
| | |
| --- | --- |
| iPad Pro | 2nd generation and later |
| iPad Air | 3rd generation and later |
| iPad | 6th generation and later |
| iPad mini | 5th generation and later |
iPadOS 17 Supported Devices List
Device-Specific Features
Certain features in iPadOS 17 are limited to specific models due to hardware requirements. For instance, the introduction of 3D reactions in FaceTime, where users can add augmented reality effects such as hearts, confetti, and fireworks to video calls, is restricted to the iPad 10th generation and newer models.
Furthermore, a feature that alerts users when the iPad is too close to their face is exclusive to iPad Pro models. This is due to the integration of Face ID sensors which are necessary for proximity detection.
Developer betas have become available to all individuals with an Apple Developer account, eliminating the necessity to pay the annual $99 fee for the Apple Developer Program. Check out our guide on how to download and install iPadOS 17 developer beta for free to find out more.
For general users keen on early access, the public beta of iPadOS 17 will be available in July. Until then, you can download the new iPadOS 17 wallpapers to add a touch of finesse to your iPad.
Apple has stated that iPadOS 17 will be available as a free software update in the fall. The stable version is likely to be launched alongside iOS 17, which is expected to coincide with the iPhone 15 series release, typically in September.
iPadOS 17 is a substantial update that enhances the iPad's functionality and user experience. While owners of newer models will benefit from the full range of features, it's important to verify device compatibility before planning an upgrade. Keep an eye out for the public beta if you're eager to explore the new functionalities ahead of the official release.