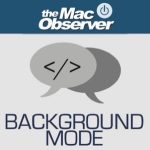 Background Mode is TMO's podcast that invites notable technical people, executives, developers, artists, authors and journalists, scientists and researchers to tell the story of their career and work. Their stories are always interesting and inspiring. It's more than a show about what they do; it's about who they are.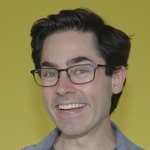 Notable Recent Episodes
1. Mark Malkoff. Mark is a comedian, filmaker, and the host of The Carson Podcast in which he talks with guests about legendary talk show host Johnny Carson. His guests include stand-up comics who debuted on The Tonight Show Starring Johnny Carson, individuals who worked on the show, and entertainers who were influenced by Carson. I chatted with Mark about his early jobs on various TV shows, sketch comedy, and video projects. As a comedian, he'd always been fascinated by Johnny Carson. It was Peter Jones (PBS) who encouraged Mark to do a podcast all about Carson's Tonight Show. Mark told me about how he lines up guests and how he prepares. In 180+ podcasts, Mark has learned a lot about Mr. Carson's personal life and the details of show's production. Mark enthusiastically shares it all.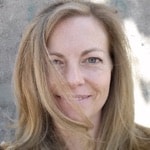 2. Dr. Kiki Sanford. Kiki makes her fifth appearance on Background Mode. Kiki is a neurophysiologist with a Ph.D. from the University of California. She's a popular science communicator and creator of This Week in Science (TWIS) podcast and radio show. In this episode, we chat about some some recent topics discussed on TWIS that fascinated me. 1) Yale roboticists have developed skins with embedded actuators that can turn just about anything into robots. 2) A 127 million year old fossil was discovered in China that fills in another gap in the story of how dinosaurs became birds. 3) The new NASA exoplanet search mission, Transiting Exoplanet Survey Satellite (TESS), is operational. We talk about its mission and how it compares to the Kepler spacecraft. This is just a sample; we covered much more cool science stuff.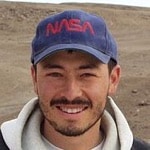 3. Dr. Pascal Lee. Pascal is a planetary scientist with the SETI Institute. He's also Chairman of the Mars Institute, and Director of the NASA Haughton-Mars Project at NASA Ames Research Center. His research includes the history of water on Mars and planning future human exploration of Mars. Pascal has a Ph.D. in Astronomy and Space Sciences from Cornell University. We chatted about how he spent his very early years in Hong Kong, inspired by American and British SciFi TV shows. Later, he migrated to Paris where he continued his education and, inspired by Dr. Carl Sagan, made his way to Cornell in the 1990s. He was Dr. Sagan's last teaching assistant. Next, we talked about his trips to the remote Canadian island, Devon, to study Mars-like conditions. We wrapped up with an introduction to his thoughts on SETI and continued the discussion in Part II.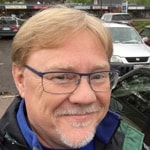 4. Jeff Gamet. Jeff is the former Managing Editor of The Mac Observer (TMO), a position he held for 13 years. He's also a book author and noted podcaster. Recently, he left TMO to become the Smile Software TextExpander Evangelist. I asked Jeff to tell the TextExpander story, what it does, why it's essential, and how to get it. Then we chatted at length about his job transition process. That meant new tools, new logins, a new daily routine, a new team and new boss. I asked Jeff about the biggest challenge he faced as well as how what he learned at TMO carried over to his new job. I also asked Jeff how he felt about the change in his "voice" and change in public profile. We closed with some things Jeff will be doing in his new position at Smile.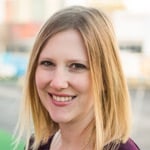 5. Shara Tibken. Shara is a senior reporter/journalist for CNET News, focused on Samsung and Apple. She previously wrote for Dow Jones Newswires and The Wall Street Journal. She grew up on a farm in Iowa, where her mother was a teacher, and Shara became an avid book reader. That led to a desire to be a writer, meet people and learn new things. We chatted about her progression from Simpson College to interning for a small newspaper in North Dakota to landing a job with Dow Jones Newswires/WSJ and finally CNET in 2012. We talked about her recent investigation of rural broadband issues in Iowa, which is terrific, as well as future 5G smartphones, Samsung's development of foldable smartphones, Samsung mimicking Apple and more. Shara gets into interesting technical detail on all these topics.
Background Mode Podcast Resources
If you'd like to read more about the history of the Background Mode podcast, see: "An Update on TMO's Background Mode Podcast." That article explains how to listen to Background Mode, and it also has a much larger list of notable guests throughout the past few years.
TMO also maintains an archive of recent shows so you can catch up at any time.
If you have feedback or a guest suggestion, you can send your comments or requests to either [email protected]  or directly to [email protected]
I hope you're enjoying this amazing podcast in the TMO family as my virtual fireside chats introduce you to some very special guests each week.