Apple gave iOS 11 for the iPad some special love during the 2017 Worldwide Developer Conference keynote on Monday that makes the tablet more like a Mac with drag-and-drop support, a Dock, and touch-based app switcher.
The iOS 11 Dock lets you quickly jump between apps with a tap, and also lets you choose apps for split screen mode.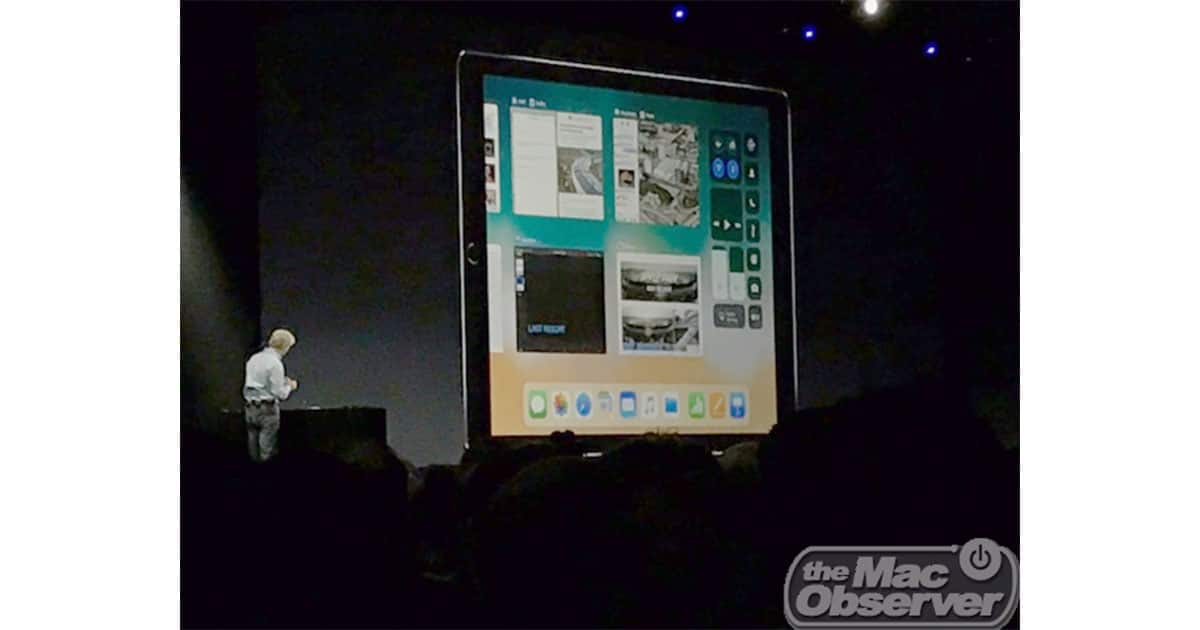 iOS 11 includes drag-and-drop support on the iPad, and you can even select multiple items while you drag including text, URLs, and graphics. Apple's Craig Federighi said, "It's a drag fest!"
iPad with iOS 11 also includes a built-in document scanner, PDF markup support, editable screenshots, inline drawing in images and other documents, and more.
iOS 11 is available today as a beta for developers and as a free update for all users this fall.
Apple's Worldwide Developer Conference keynote us still underway. Be sure to follow along with TMO's coverage from the event.