SAN JOSE – Apple announced that iOS 11 will have a Files app that allows users to view and manipulate files on iOS and iPads. Users will be able to drag and drop files between apps, and it will support iCloud Drive as well as third party cloud storage services.
The feature is the first time Apple has given users access to any aspect of the file system in iOS, and marks a major step forward in making iPad into computer replacement. This is a living document until we complete updates after the WWDC keynote.
"The new Files app keeps everything in one place," Apple said, "whether files are stored locally, in iCloud Drive or across other providers like Box, Dropbox and more, and with Drag and Drop available across the system, moving images and text is easier than ever."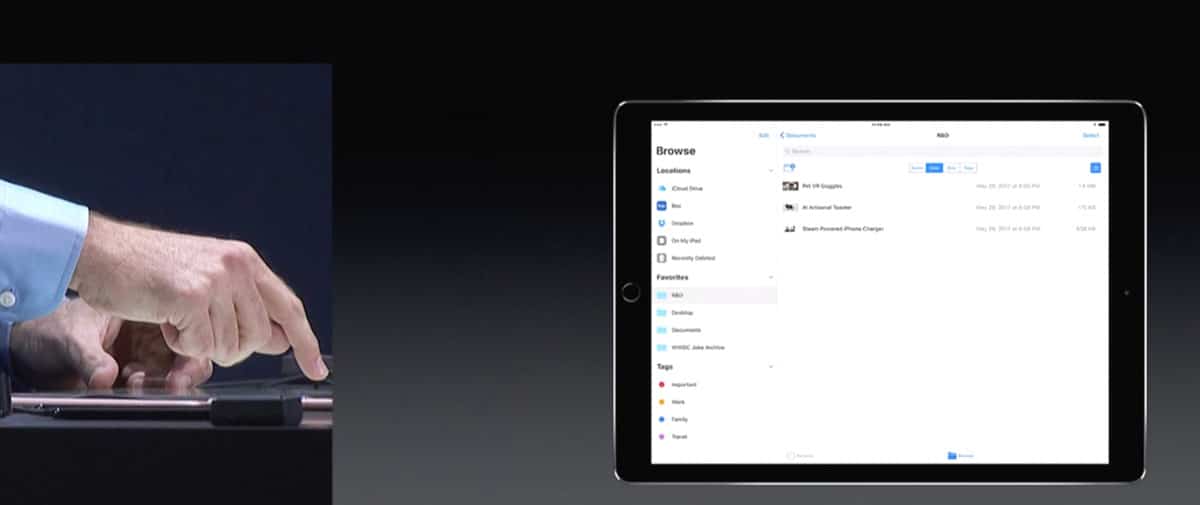 Though announced as part of senior vice president Craig Federighi's iOS 11 for iPad presentation, Jeff Butts installed the developer preview on iPhone 7 Plus, where Files worked. We're early in the beta process, though, and it remains to be seen whether Apple intends this feature to be available across iOS devices.