Just a day after released a special version of iOS 11.3 for the 9.7-inch iPad with Apple Pencil support, Apple rolled out its general iOS 11.3 release for iPhone, iPad, and iPod touch. The update includes new battery health monitoring and management settings, new Animoji, and more.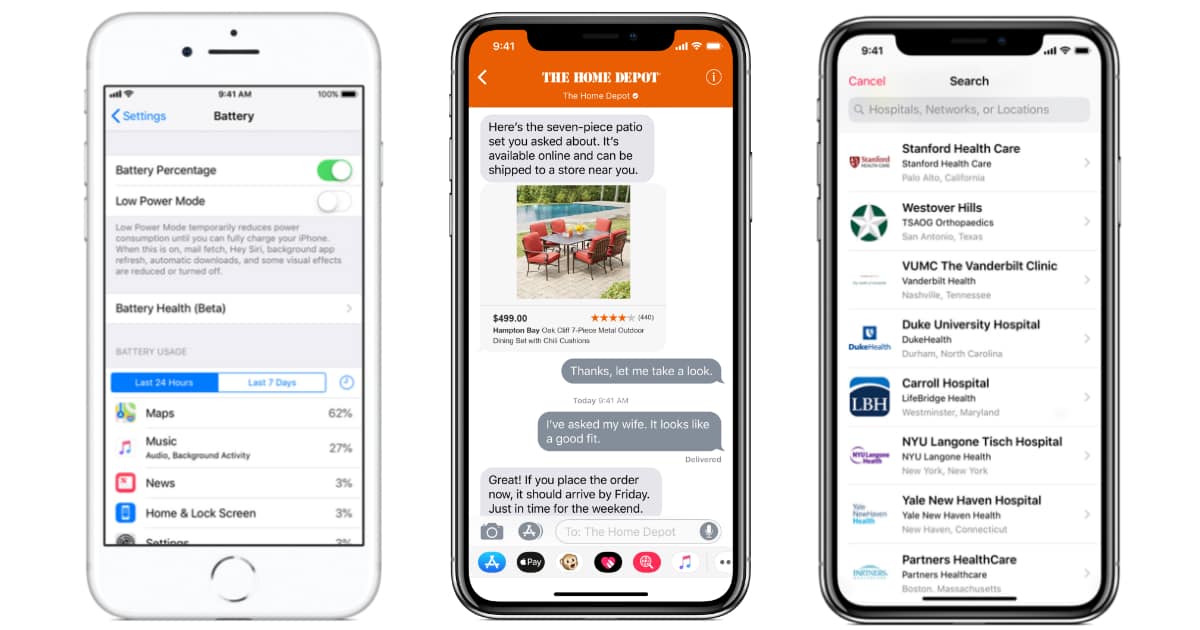 The new battery settings give iPhone owners more information about current battery health, and the option to disable the feature that prevents iPhones from crashing unexpectedly when the battery is worn out.
The update also adds a dragon, bear, lion, and skull to Animoji on iPhone X, introduces Health Records medical record management, ARKit 1.5, Business Chat in Messages, Music Videos in Apple Music, and videos for Apple News. HomeKit gets some love, too, because now device makers can add support through software updates instead of designing new hardware.
iOS 11.3 is a free update for iPhone, iPad, and iPod touch. You can find it by going to Settings > General > Software Update on your device.