Streamz wants to let you separate your music from your smartphone. Whether you're running, jogging, or just building a fence in your back yard, you don't always want to have your iPhone with you. Still, you find yourself throwing caution to the wind, carrying it however you can just so you can keep your tunes with you during your workout or work outside.
A project on Kickstarter looks to change that and free your music. Streamz is billed as the world's first voice-controlled smart streaming headphones. Streamz frees your tunes, letting you enjoy your music without a smartphone.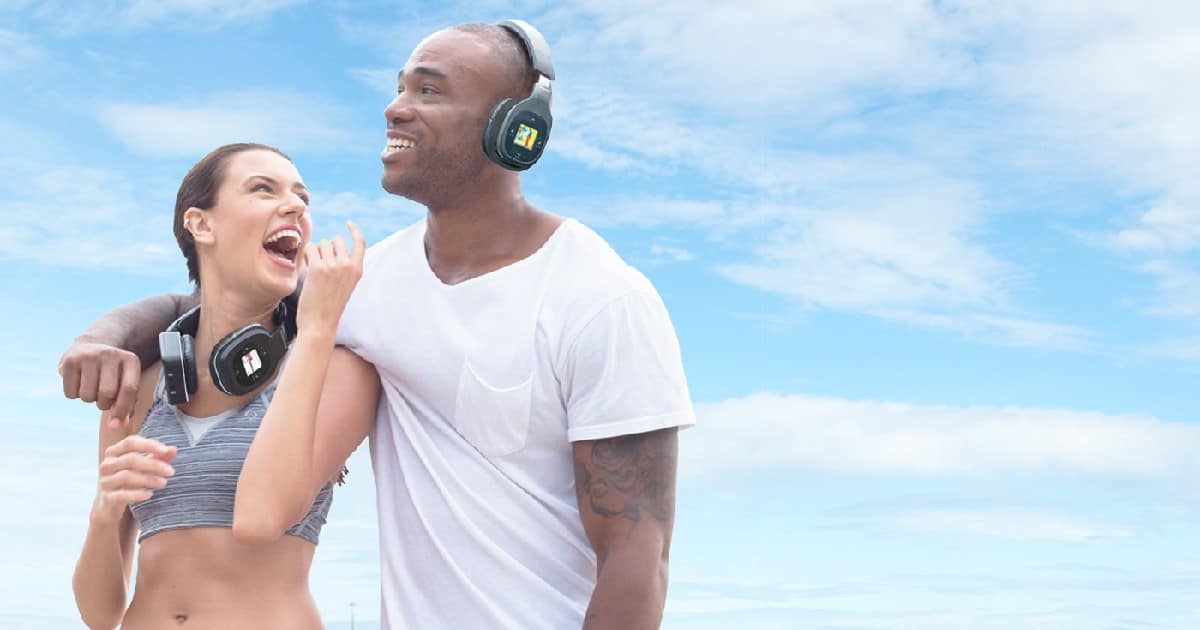 What Can I Do With Streamz?
The Streamz headphones provides you with an all-in-one solution for your listening to music without a smartphone. These over-the-ear headphones have a quad-core Cortex A5 1.6Ghz processor, running a custom, embedded version of Android. There's 4GB of onboard memory storage for your music library, and that's expandable through an SDXC card. In total, you can have up to 130GB of music storage, depending on the size of your SDXC card.
Not only that, but the device can connect to your Wi-Fi network to stream Spotify and/or Pandora without a smartphone. Support for other online streaming music services is in the works, and will come through software updates to your headphones.
The headphones feature 50mm dynamic speakers over each ear, with a frequency range from 20Hz to 20kHz for maximum musical enjoyment. The dynamic range of the headset is 115dB, giving you plenty of volume to really jam to your tunes. You can also connect the headphones directly to your smartphone, when you need to, using either Bluetooth 4.0 aptX or a 3.5mm analog audio connector. There's even a microphone, and the whole kit is voice-controlled.
How Can I Get Music Without a Smartphone?
The developers behind Streamz have also created an app for the headphones. The app automatically pulls in your music library, even when you add to it, and then synchronizes your tunes with Google Drive. From there, the Streamz headphones can download your music to the onboard and additional storage, completely freeing your music for use when you don't or can't have your smartphone handy. The headphones support unprotected AAC files as well as AIFFC files. MP3 support is also included, along with FLAC, WAV, OGG, DSD, M4A, APE and CUE.
Of course, you can also stream your music to Streamz. Initially, the headset will support Pandora and Spotify. More services are planned for future updates. Because the headphones automatically perform software updates, you won't even have to do anything to add the support once it's available. Just sign into your account and away you go. Since Apple Music is available for Android users, it's even possible that Cupertino's streaming music service will come to Streamz.
Controlling Your Streamz Headset
Streamz is voice-controlled, so you can just speak to it and queue up your tunes. It utilizes a custom Streamz VOXXI voice command set along with some Amazon Alexa directives. There is also an onboard display and keypads for selecting your music source, browsing tunes, adjusting the volume, and controlling playback.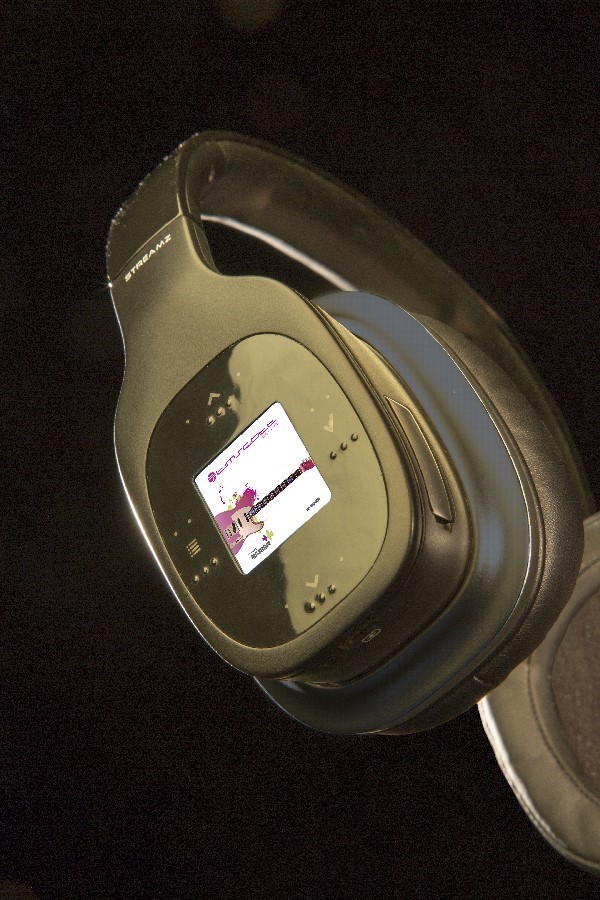 If you want even more power over your headset, Streamz's iOS and Android apps provide a full host of playback commands. Even better, though, is that you can configure a 10-band graphic equalizer through the apps. Boost and sculpture the individual frequencies and associated instruments to match how you like to listen to your music. Not only can you enjoy your music without a smartphone, but you can make it sound phenomenal.
How Can I Get Streamz?
The Streamz headphones aren't shipping yet. The project is being funded through a Kickstarter campaign, with an estimated delivery date of September 2017. You can get in with the Streamz Super Early Bird Special at US $199. That's $250 off the retail price, $449. A $299 Super Early Bird Special is an even better deal. It gets you the headphones, a 64GB SDXC card, along with a stand and hard carrying case. Get more information and select your special from the campaign's Kickstarter page.