Tapbots released Tweetbot 5 for the iPhone and iPad on Thursday. The update for the Twitter client app includes interface updates, an improved dark theme for OLED iPhones, and more.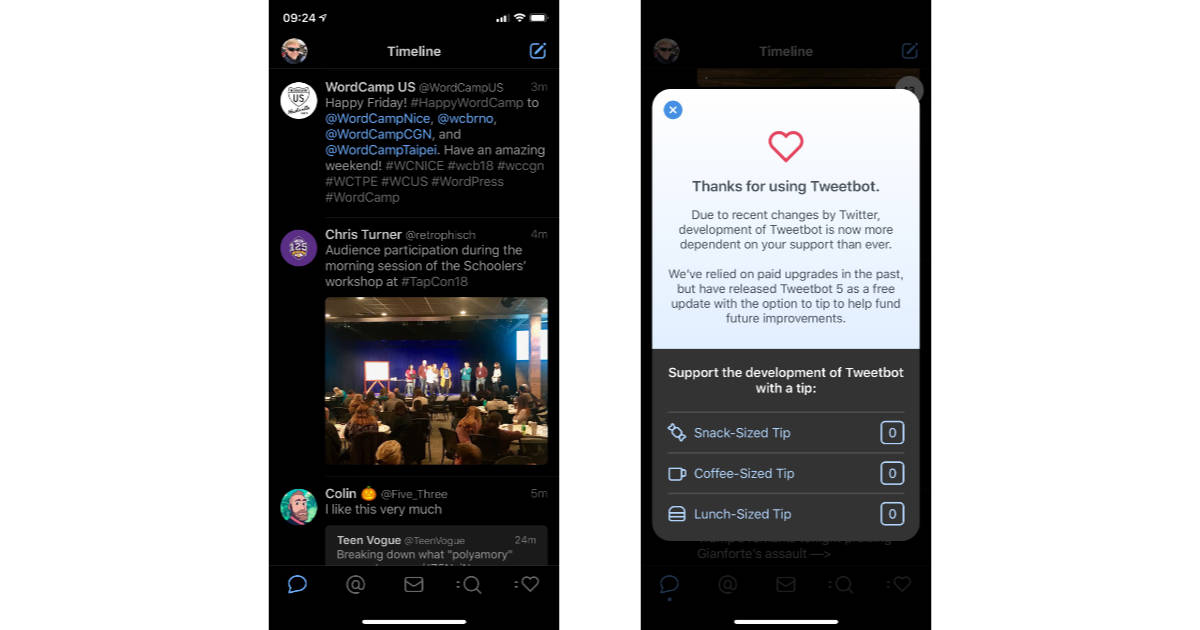 The improvements in Tweetbot 5 include:
GIF support in compose view
Redesigned profiles
Redesigned tweet status details
New iconography and app icon
Optimized dark theme for OLED displays
Support for haptic feedback
Auto video playback in timeline (can be disabled)
Ability to add descriptions to images when composing
Tweetbot 5 is available on Apple's App Store and is priced at US$4.99. The new version is free for version 4 users, and there's an option for "tipping" to help support the app.