Dave Hamilton and John F. Braun come together weekly to answer your question and discuss things of interest to Apple and Mac geeks, yet present them in a way that's both entertaining and informative for the average listener.
Play Latest Episode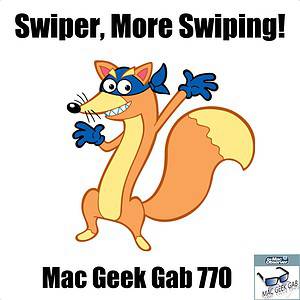 MGG 750: Batteries In The Cloud
Your questions answered, including migrating photos, syncing movies, moving to a new Mac, which earbuds to get, smart bulbs, and much more. Plus, there's never a lack of things to swipe. And on your iPhone and Mac, that's a good thing. Come learn five new...
Find Mac Geek Gab on: Our MGG Forums, FaceBook, and Twitter