Dave Hamilton and John F. Braun come together weekly to answer your question and discuss things of interest to Apple and Mac geeks, yet present them in a way that's both entertaining and informative for the average listener.
Play Latest Episode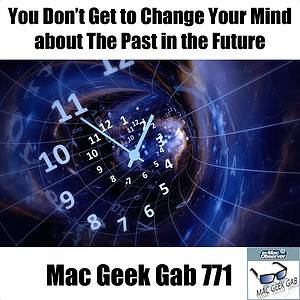 MGG 731: APFS Corruption, Wi-Fi Numbering, and Backups
So how do these "silent updates" work, anyway? Why can't I click links in Safari? And will your future self be happy with your past self's backup-related decisions? These are the hard questions, folks, and your two favorite geeks tackle them just for you. Plus,...
Find Mac Geek Gab on: Our MGG Forums, FaceBook, and Twitter