Dave Hamilton and John F. Braun come together weekly to answer your question and discuss things of interest to Apple and Mac geeks, yet present them in a way that's both entertaining and informative for the average listener.
Play Latest Episode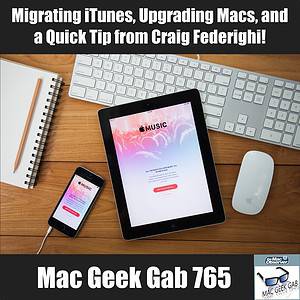 MGG 705: Tweaking Your iPhone, Keeping Your Mac Awake, Automation Radios, and More – Mac Geek Gab 705
It's true, Craig Federighi let loose a perfect little Quick Tip last week at WWDC, did you catch it? Your two geeks did, and they're here to share it with you. In addition to some more Quick Tips from other listeners, this episode is chock...
Find Mac Geek Gab on: Our MGG Forums, FaceBook, and Twitter