Dave Hamilton and John F. Braun come together weekly to answer your question and discuss things of interest to Apple and Mac geeks, yet present them in a way that's both entertaining and informative for the average listener.
Play Latest Episode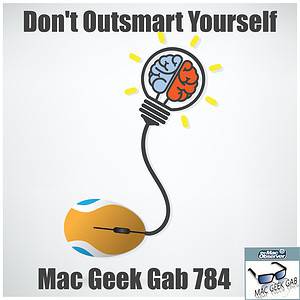 MGG 784: Don't Outsmart Yourself
Sometimes the best thing you can do is to not overthink a solution… and sometimes it happens anyway! Join your two favorite geeks to learn about Catalina tweaks, AirPods tips, iOS scanners, and more. Plus, listen as John and Dave troubleshoot a network issue in real...
Find Mac Geek Gab on: Our MGG Forums, FaceBook, and Twitter