Dave Hamilton and John F. Braun come together weekly to answer your question and discuss things of interest to Apple and Mac geeks, yet present them in a way that's both entertaining and informative for the average listener.
Play Latest Episode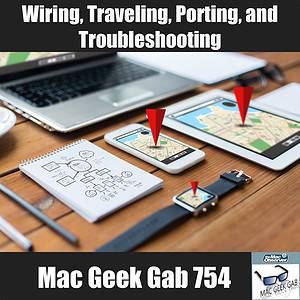 MGG 614: Travel Tips and Cool Stuff Found
This week your two favorite geeks, John F. Braun and Dave Hamilton, tackle answers to your questions about traveling with technology, porting your phone number (and saving money!), converting Apple Music files and more. Of course, they talk about the new stuff from Apple, too!...