Dave Hamilton and John F. Braun come together weekly to answer your question and discuss things of interest to Apple and Mac geeks, yet present them in a way that's both entertaining and informative for the average listener.
Play Latest Episode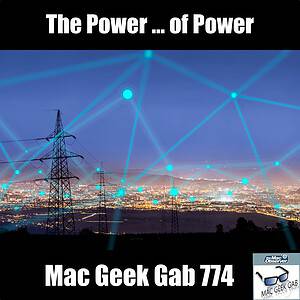 MGG 774: The Power ... of Power
Power comes in so many forms! Apple Card is Power. Cool Stuff Found is Power. Quick Tips are Power. NASA has power. Wi-Fi has power. YOU have the power, too. After all, you can press play and listen to John F. Braun and Dave Hamilton...
Find Mac Geek Gab on: Our MGG Forums, FaceBook, and Twitter