Dave Hamilton and John F. Braun come together weekly to answer your question and discuss things of interest to Apple and Mac geeks, yet present them in a way that's both entertaining and informative for the average listener.
Play Latest Episode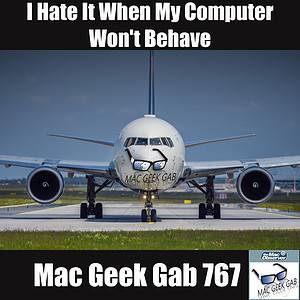 MGG 767: I Hate It When My Computer Won't Behave
So much Cool Stuff Found, so little time. And Quick Tips? And questions? Topics include controlling your date picker, switching apps faster, getting your storage and backups in order, tweaking autocorrect and much, much more. Oh, and Wi-Fi. Yeah, there's lots here. Let's go learn...
Find Mac Geek Gab on: Our MGG Forums, FaceBook, and Twitter