Dave Hamilton and John F. Braun come together weekly to answer your question and discuss things of interest to Apple and Mac geeks, yet present them in a way that's both entertaining and informative for the average listener.
Play Latest Episode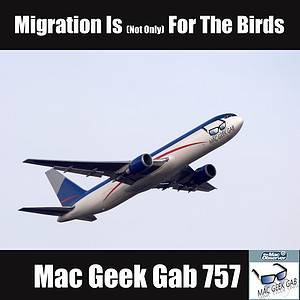 MGG 757: Migration Is (Not Only) For The Birds
Siri, Stringify, Space Lens, and Emergency Bypass don't all begin with the letter 'S', but they have one thing in common: your two favorite geeks discuss them in this week's episode of Mac Geek Gab. In addition, listen as John F. Braun and Dave Hamilton answer...