Dave Hamilton and John F. Braun come together weekly to answer your question and discuss things of interest to Apple and Mac geeks, yet present them in a way that's both entertaining and informative for the average listener.
Play Latest Episode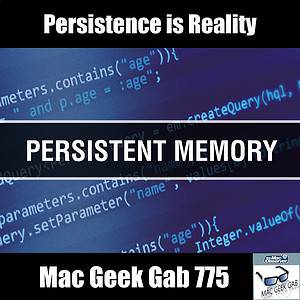 MGG 775: Persistence Is Reality
Sometimes your computer keeps doing something you don't want it to do. Sometimes it stops doing something it's supposed to be doing. Persistence is a finicky friend sometimes, and your two favorite geeks are here to help you with some of the specifics. Listen as...
Find Mac Geek Gab on: Our MGG Forums, FaceBook, and Twitter