Apple fans: iOS 16.4 is here, and I'm going to address some of the issues found within the software update, while also discussing whether or not users should get it. While iOS 16.4 arrives only six weeks after the 16.3.1 release, there's a lot that comes with the new software. However, just like with any software, there are some issues that have been spotted. Knowing this information, I'm going to discuss these issues, and give you my take on whether or not you should make the update.
March 2023 saw the release of iOS 16.4 for certain iPhones, and there's plenty of new features. While there's a more detailed list below, notable features include new emojis, a fancy voice-isolation feature for phone calls, and more. If you'r reading this, that means the update is now available, but you may want to continue reading to determine if this is an update for you. While there are plenty of benefits, some may not be happy with the issues that have been found.
Is iOS 16.4 Available for My iPhone?
For those looking for the new iOS 16.4 update, it's only going to be compatible with a certain number of iPhones. If you're sporting an iPhone 8/iPhone X or newer, you're good to go. If you're using an iPhone 7, iPhone 6s, the iPod Touch, or anything older, you're not going to be able to get the 16.4 update. However, even if you are sporting an something that is a blast from the past, Apple has also released a iOS 15.7.4 update to help older devices. Even if you're unable to receive 16.4, you should still keep your device as up to date as you can.
If you're not sure where to find the new iOS, you can always check on your iPhone by going to Settings > General > Software Update, and see if your device will ask you to update to 16.4.
Are There Issues with iOS 16.4?
While Apple fans seem overall excited by the improvements made with iOS 16.4, there are some issues that users are reporting about online. For example, some folks are complaining about minor graphical glitches, such as the cellular strength icon disappearing. There are also reports of wallpaper distortion and the Reminder widget not displaying any information.
There are also some reports of battery drain and connectivity issues with Wi-Fi, with many complaining about the Wi-Fi issues in general. Though, some users are also complaining about 16.4's management of system data, with many stating that the update is even larger than normal. Personally, I have not experienced any of these issues with the system update, though I have had a small issue with the Weather widget not displaying any information. However, clicking the widget and opening the app seemed to provide an easy fix.
What's New in iOS 16.4?
Despite some potentially small issues, there's still a lot that 16.4 offers. According to Apple's 16.4 release notes, the new update features the following:
There are 21 new emojis included with this update. New ones feature hand gestures, animals and objects, all available on the keyboard.
The Home Screen now includes notifications for web apps.
Cellular calls now have a voice isolation feature. This new feature helps isolate a user's voice, bringing more clarity to a conversation by reducing ambient noise.
The iCloud Shared Photo Library now features expanded support for the Duplicates album, which now better detect when there are duplicate photos and videos in the album.
The Weather app now features VoiceOver support for maps.
A new Accessibility setting which helps automatically dim video if strobe effects or flashes of light are detected.
Now corrects an issue where Ask to Buy requests from children may possibly fail to appear on the device of the parent.
Also addresses issues where thermostats compatible with Matter may become unresponsive when paired with home.
Crash Detection in iPhone 14 and 14 Pro models sees an improvement.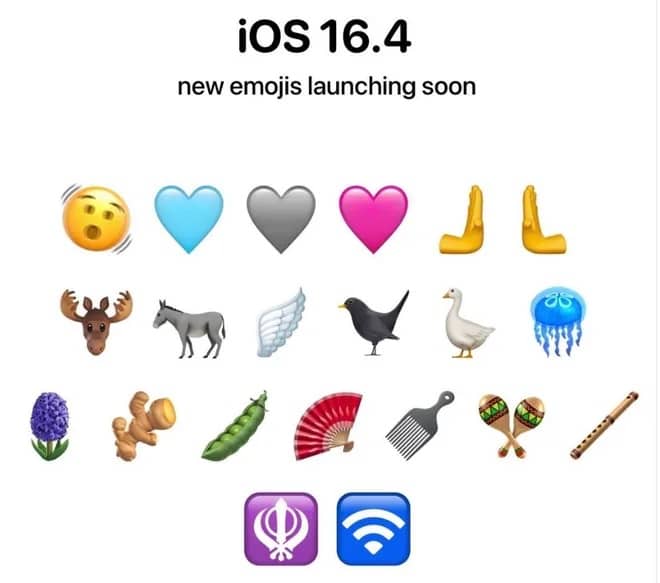 Additional Features
These aren't the only new features in the update, rather the ones Apple made the decision to highlight. MacRumors spotted some additional features as well.
Home screen web apps now feature support for badges.
There is now support for Home screen web apps via third party browsers.
16.4 now supports Playstation 5 DualSense Controller support.
New changes to the UI Apple Podcasts, including new profile icon, Channels access via the Library section and playback controls in the Up Next section.
CarPlay Up Next also includes similar functionality. Browse now features podcast discovery.
Focus mode now has a new Always-On Display filter
Apple Wallet now has an order tracking widget.
T-Mobile now has 5G standalone support, but only in the U.S.
There's a new feature in Settings where AppleCare 'Coverage' will show active and expired AppleCare policies.
Apple Books once again features its page turning animations.
There are 13 new Shortcut actions, with 11 also getting an update.
Emergency SOS via Satellite now has support for Belgium, Austria, Luxembourg, Portugal and the Netherlands.
In short, there's a lot that comes under the hood of the 16.4 update. There's also new security patches to dive into.
iOS 16.4 and Security
According to information from Apple, there's over 30 new security patches within iOS 16.4. These patches cover a wide variety of things, including the Apple Neural Engine, Camera, Calendar, CarPlay, Find My, Bluetooth, Photos, iCloud, Safari, Podcasts, Webkit and more.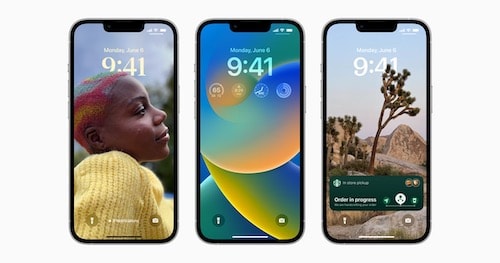 On top of these fixes, there's also two that are for the central part of iOS: the Kernel. Both CVE-2023-27969 and CVE-2023-27933 patch vulnerabilities that left a door open for hackers. Fortunately, in terms of security updates, there were no Zero Day threats patched in this update.
Should You Upgrade to iOS 16.4, Even with the Issues?
Now that we've taken a look at the new security measures, features as well as issues with iOS 16.4, the question remains: should you download it and install it? Personally, I would go with it. However, remember that the Wi-Fi issues may be a dealbreaker for some. While I haven't had any issues with my Wi-Fi connection, users that haven't taken to the update may want to consider this before making the move. Outside of this issue, I think the positives far outweigh the negatives. There's a lot of great new features, as well as some important tweaks to older features.
Additionally, while some may not appreciate the issues iOS 16.4 contains, the security updates are still rather important. As mentioned, outside of the potential Wi-Fi problems, I would consider the possible tech issues to be rather insignificant compared to the features and security patches you receive. For some users, they may not like the potential idea of Wi-Fi issues reaching their iPhone, and that's understandable. At the end of the day, it's up to you what version of iOS you want to keep on your device.
Of course, there are rumors already circulating that iOS 16.4.1 is arriving soon, and will likely fix most of the bugs found in 16.4. This is also worth keeping in mind if you have yet to make the update.
Making the Decision
With all of that information out of the way, I still would recommend updating to iOS 16.4. While the bugs found in the update might frustrate and annoy some, the new features and security benefits you receive more than make up for it. Additionally, patches for the bugs are likely to arrive soon. So if you don't like the update, you could downgrade, but it probably won't be that long before the issues are patched, anyway.
Apple's iOS is always rather extraordinary, and iOS 16.4 is no exception. While the new update seems to focus more on quality of life features, there's still a lot going on under the hood. I've already said that I think it's a good idea to go with the update, but those that are weary of the known issues in iOS 16.4 may find themselves steering clear.