Page 2 – Encrypted Email Needs Certificates
To Start Encrypting Email With iOS Mail, You Need Your Certificates
That's the beginning point, so let's start there. This tutorial assumes you have already set up S/MIME signatures and encryption in Apple Mail for macOS Sierra. If you haven't, follow this how-to first. Once that's done, you need to copy your certificate file to a location that has Files access on iOS, such as your iCloud Drive.
Next, Install the Certificate to iOS
Now, you should open the Files app on iOS, and navigate to the folder in which you placed your S/MIME certificate. Tap the certificate, and you'll get a message that your profile is downloaded. From there, go back to the Settings app, then tap on General. Tap Profiles, then tap the downloaded certificate.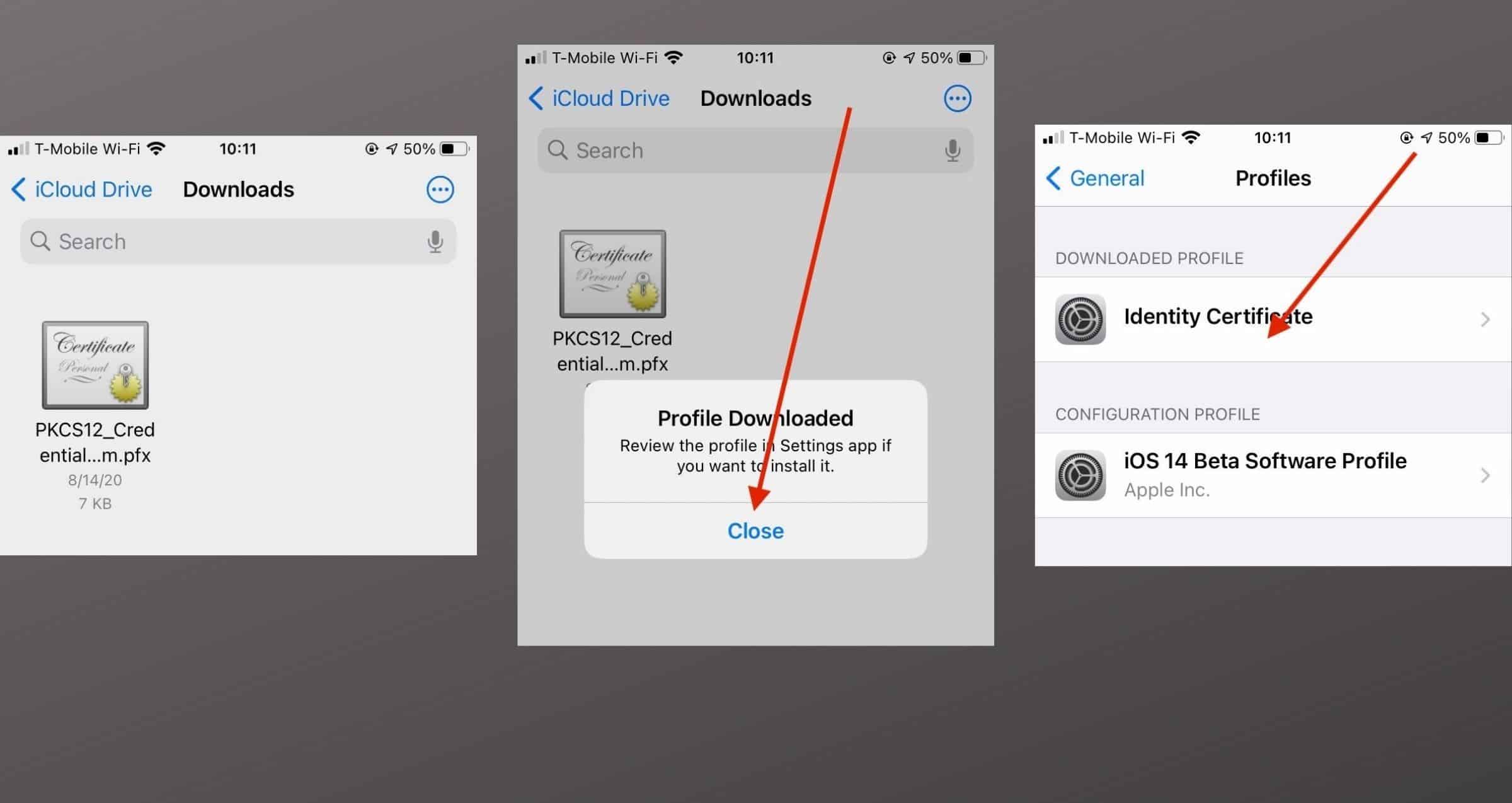 Tap on Install in the upper right corner of the next window. You'll be asked to enter your passcode, so go ahead and do so. On the following screen, you should tap Install once again.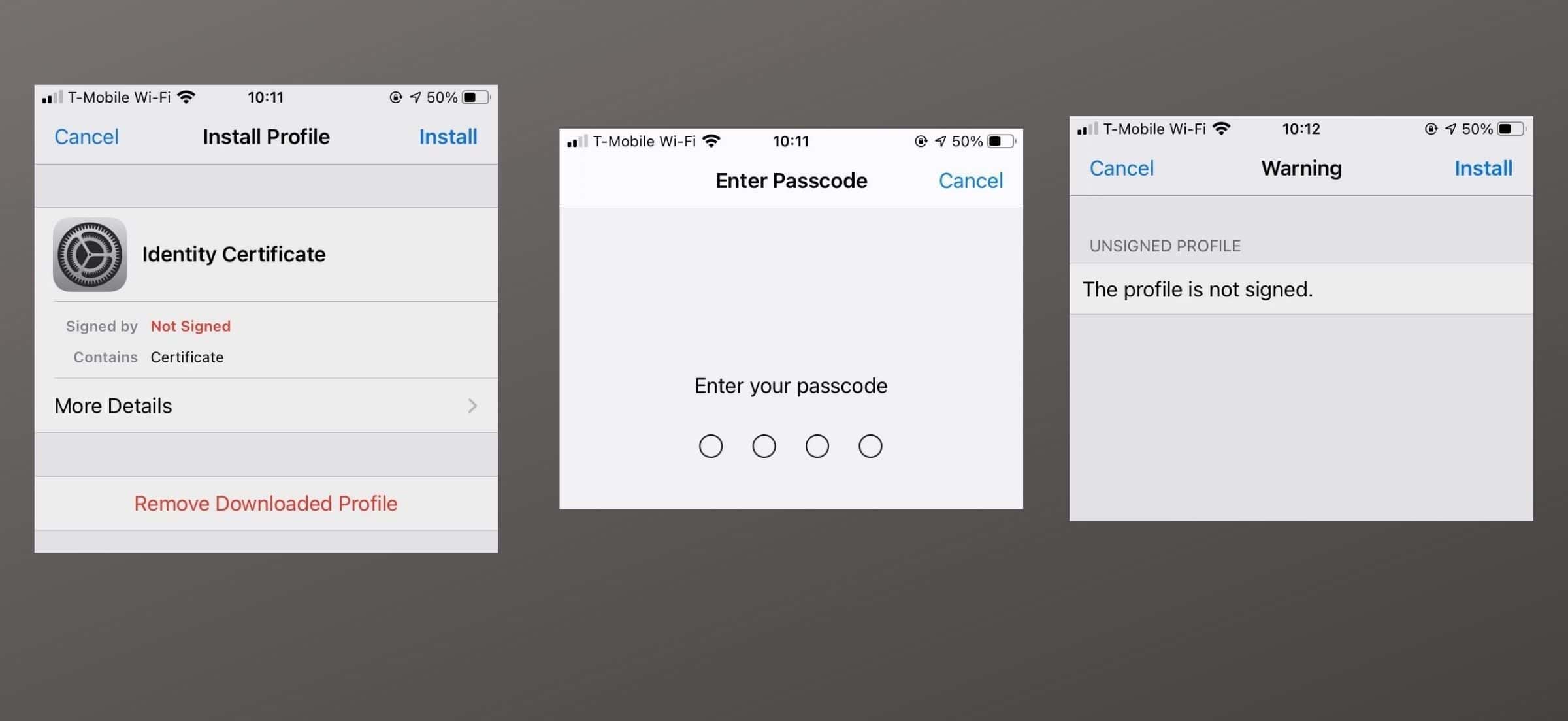 A warning popup will appear, telling you the profile is unsigned. Ignore the warning (trust me), and tap Install in the top right corner. Now, enter the password from that final screen when you requested your S/MIME certificate and tap Next.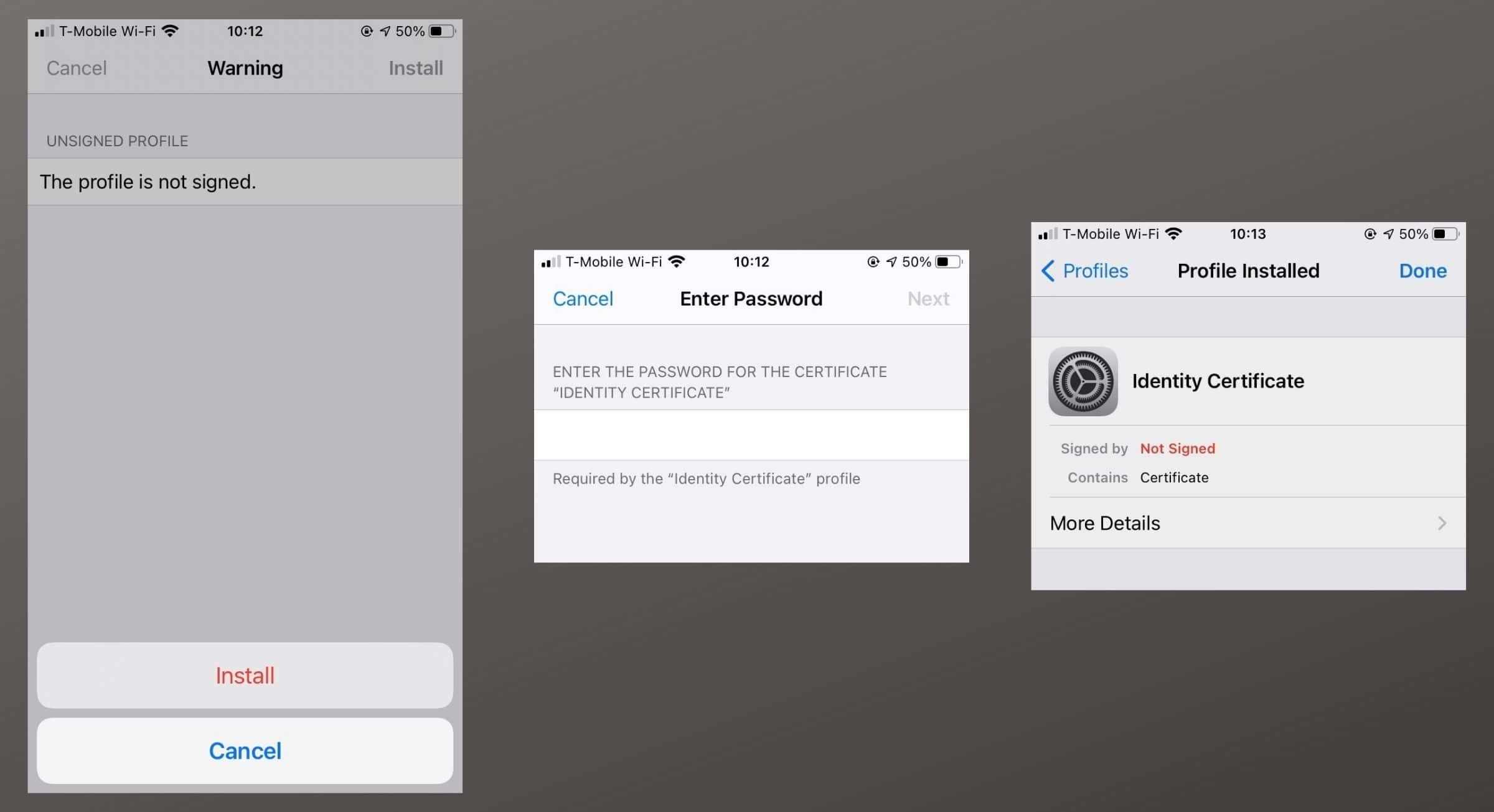 Next: Setting Up S/MIME on iOS