Page 3 – Setting Up S/MIME on iOS
Now We Can Set Up S/MIME on iOS
Once you install the certificate, you'll need to set up S/MIME to enable encrypting email with iOS Mail. Go to the Settings app, then choose Mail, followed by the account you installed the certificate for. Next, tap on the email address next to Account to get into those settings.Next, tap the Advanced menu item. Now, toggle S/MIME on, if it isn't already. Then tap Sign.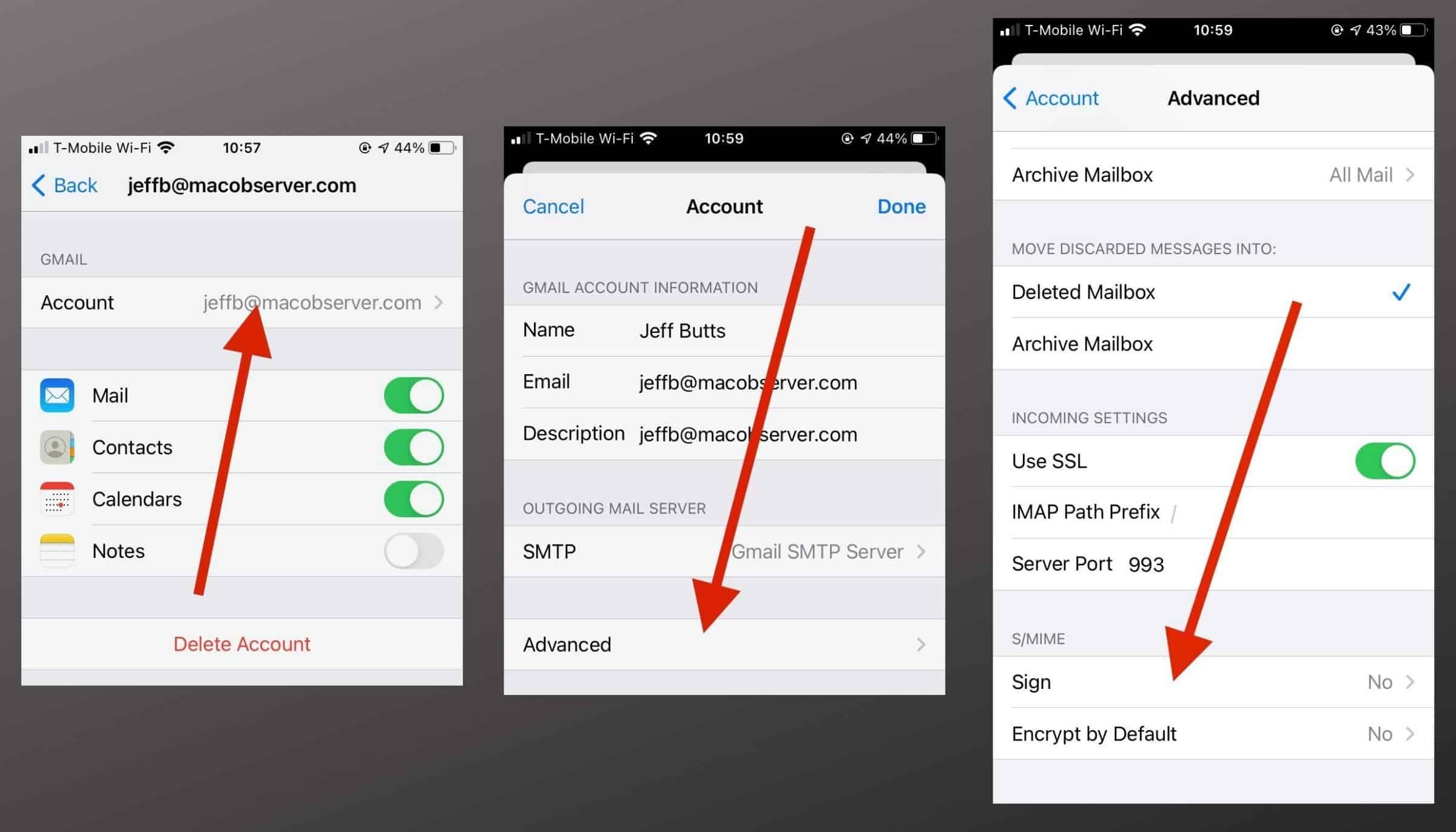 Toggle Sign on, and select the proper certificate. If you only installed one certificate, there will only be one listing here. Your iOS device ticks it by default if you only have one certificate. Then tap on Advanced again to go back to the previous menu. To enable encryption, you'll need to visit Encrypt by Default, even if you don't want to automatically send encrypted emails. Tap that option, beneath Sign. Turn on Encrypt by Default. You should do this even if you don't plan to send encrypted emails all the time. Next, select the correct certificate. If you don't want to automatically encrypt your emails, you can safely toggle this off now. For whatever reason, not performing this step leaves iOS Mail confused as to which identity certificate to use in encrypting email.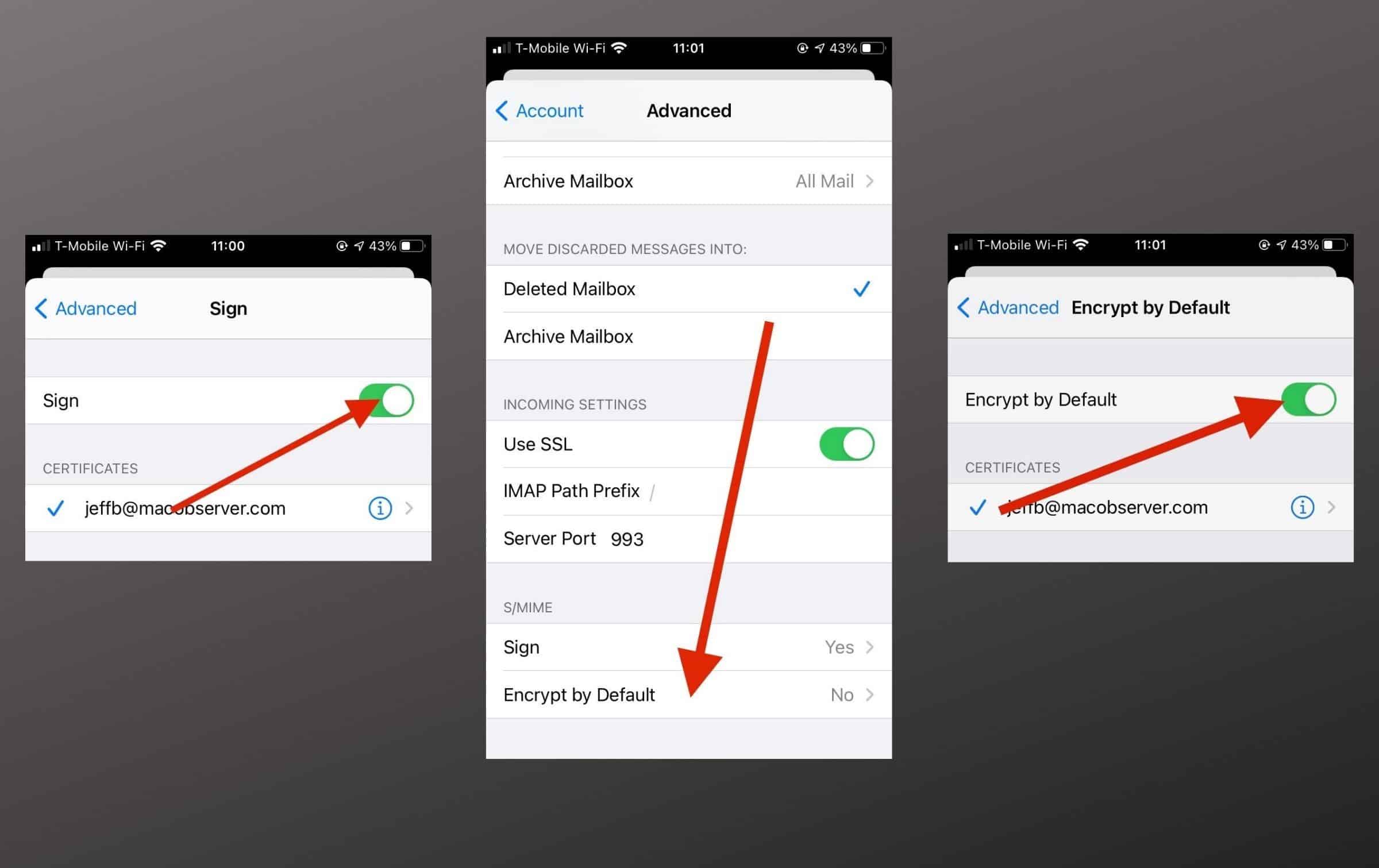 Once you've followed the previous step, tap Advanced and then Account. To finalize everything, tap Done in the upper right corner.
Next: Multiple Email Addresses, Exchanging Certificates, Sending Encrypted Email