If you're getting a new iPhone—or just replacing one that met an untimely demise—you need to make sure your Apple Watch makes the transition, too. Read on to learn how to pair your Apple Watch with your new iPhone without losing any data.
First you need to backup your Apple Watch and unpair it from your old iPhone. Here's how:
Go to the Watch app on your old iPhone and tap the

My Watch

tab
Now select your watch at the top of the screen
Tap the

i

icon to the right of your watch's name
Tap

Unpair Apple Watch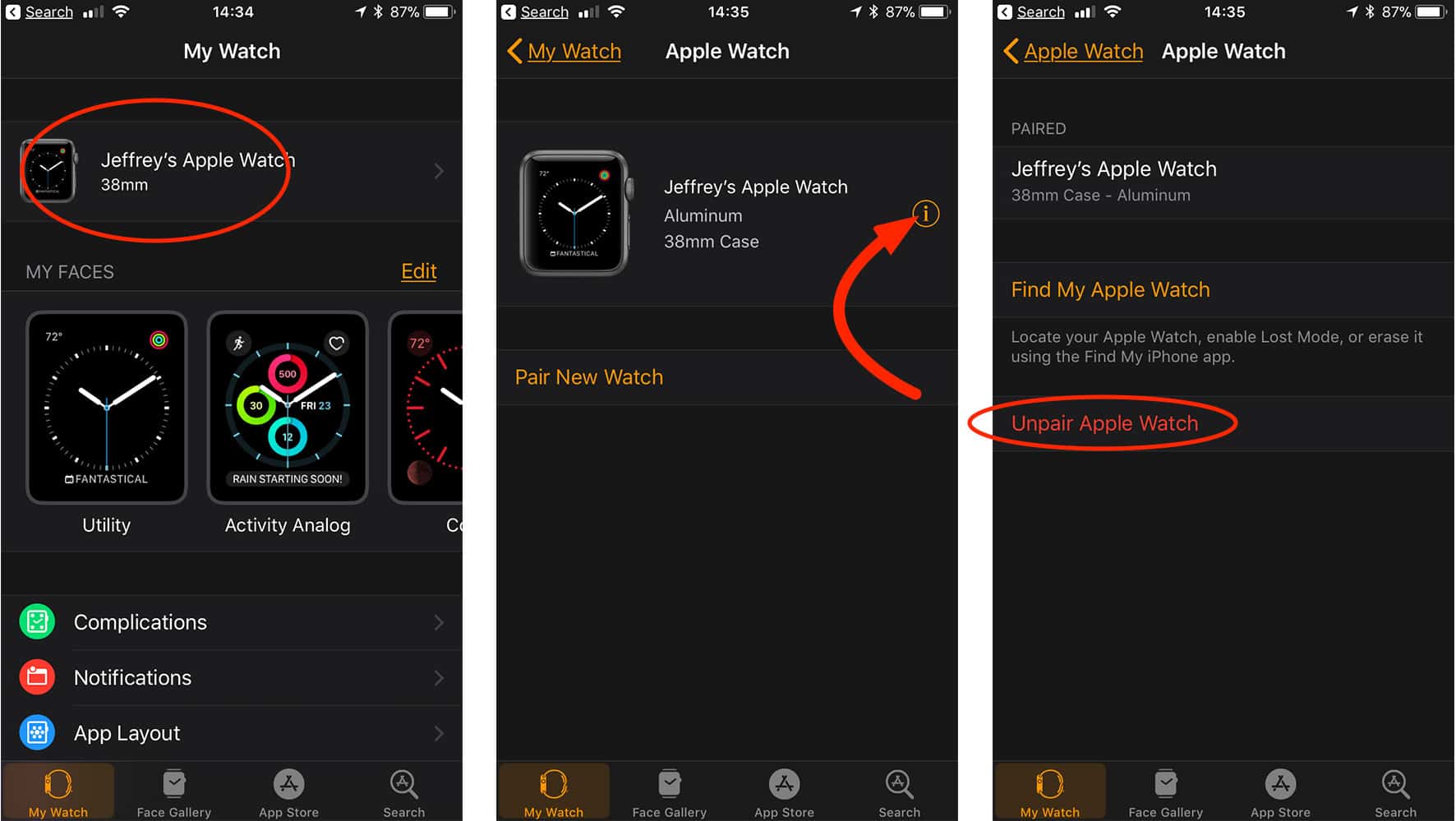 The unpairing process make a current backup of your watch data, and then unlinks the device from your iPhone. Once that's done we're ready to pair your new iPhone and with your Apple Watch. The process works the same if you're replacing your current Apple Watch with a new one, but not replacing your iPhone—like if you're getting an Apple Watch Series 3, but keeping your iPhone 7.
Since your iPhone and Apple Watch are intertwined it's a good idea to make sure your old phone is properly backed up and ready to hand down, sell, or recycle. Check out TMO's how to on preparing an iPhone to give away or sell to learn how. Once that's done, you can turn on your new iPhone and walk through the setup process while being sure to choose to restore from a backup.
Once your new iPhone is set up and ready to go we can repair your Apple Watch. If you're pairing a new Apple Watch with your current iPhone the process is the same.
Start by putting your Apple Watch on your wrist, and then press and hold the side button (not the Digital Crown) to turn the watch on. Now go to the Watch app on your iPhone and tap Start Pairing. You'll need to tap Start Pairing on your Apple Watch, too.
Now follow along with the on screen instructions to finish the pairing process and restore your data backup from your former Apple Watch.