FaceTime is a very convenient video-calling feature available on Apple devices, however, it is important to know how to turn it off on your iPhone. Why? There have been some security concerns with FaceTime. Quite notably, the eavesdropping exploit that let users eavesdrop on the group video calls.
FaceTime is immensely popular as a video calling platform. Just to highlight how popular it is, did you know you can now invite an Android user too on FaceTime? Its popularity has reached a stage where people who aren't in the Apple ecosystem are also joining in.
And the number of users joining FaceTime is only increasing. At least the recent search trends suggest so with 'how to use FaceTime' crossing the million mark in search volume.
How To Turn Off FaceTime on iPhone
Before we go into the pros and cons of turning off FaceTime on your iPhone, we will quickly learn how to turn it off.
Time needed: 2 minutes
Steps to turn off FaceTime on your iPhone.
Open the Settings app on your iPhone.

Scroll down and tap Screen Time from the Settings menu.

Tap on Content & Privacy Restrictions.

Turn on the toggle next to Content & Privacy Restrictions.

Now, go to Allowed Apps.

You will now see a list of the apps on your iPhone with the toggles beside them turned on. Turn off the toggle beside FaceTime.
You can also go to Settings > FaceTime > Turn off toggle beside FaceTime to turn off FaceTime from FaceTime settings.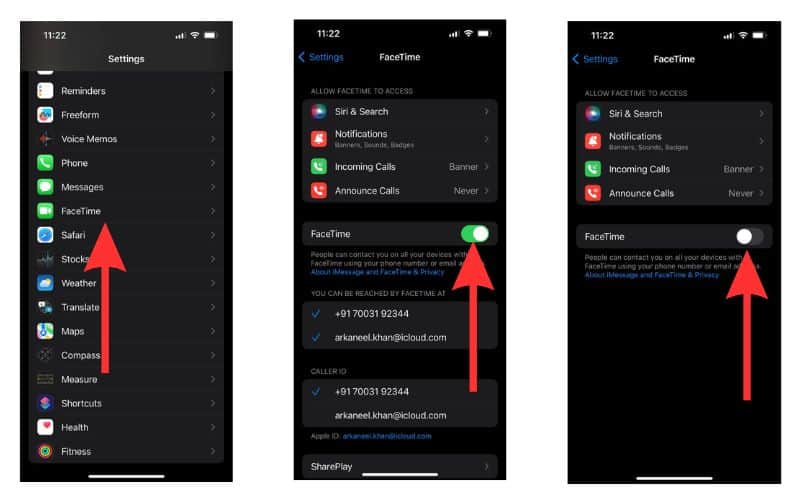 What Are the Benefits of Turning off FaceTime on iPhone Through Screen Time?
If you turn off FaceTime through Screen Time, you will enjoy three additional benefits.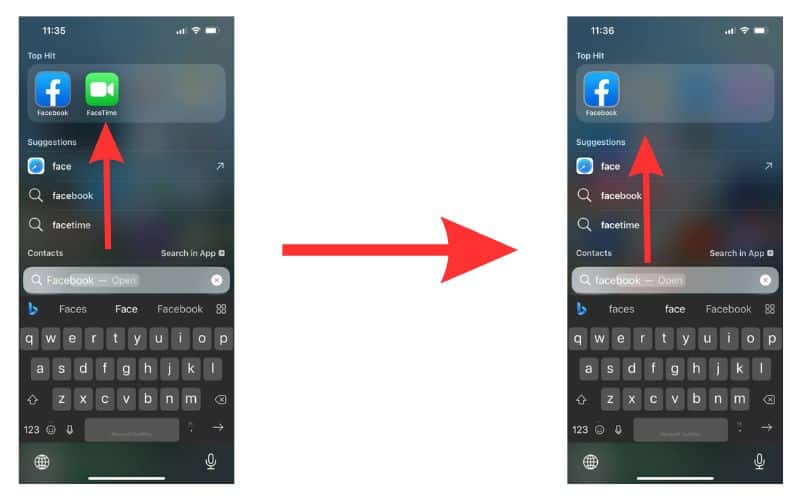 The FaceTime icon will disappear from your Home Screen.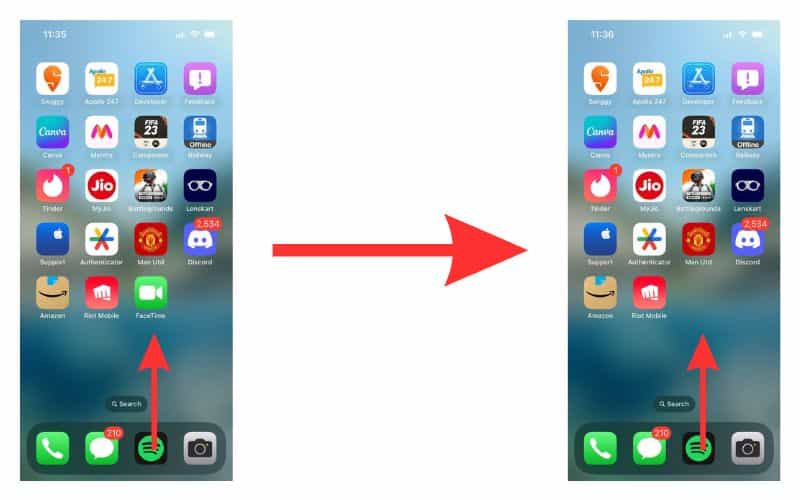 You will see that the FaceTime section has been removed from the Settings menu.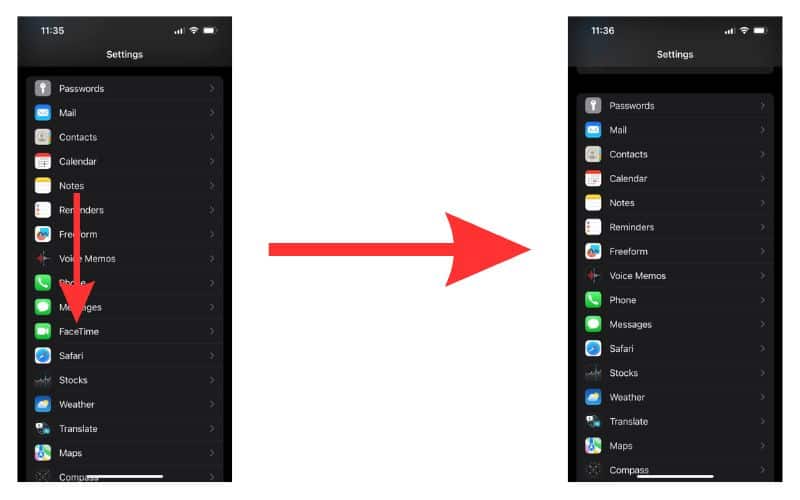 Re-Enable FaceTime on Your iPhone
If you wish to re-enable FaceTime on your iPhone follow the same process given above and turn the toggle on for FaceTime. ( Settings > Screen Time > Content & Privacy Restrictions > Allowed Apps > Turn on toggle beside FaceTime )
This will reinstate the FaceTime icon on your home screen and you will be able to find it again through Spotlight Search and in the Settings menu.
What Happens When You Turn Off FaceTime on Your iPhone?
Now that you have disabled FaceTime, what are the benefits of turning off FaceTime? For starters, enhanced privacy. Your battery and data usage (if you are on a limited connection) will also be decreased. Let us learn about these in detail.
You will not receive any FaceTime notifications on your iPhone anymore. But, you won't be able to make iPhone video calls. You can make video calls through other platforms like WhatsApp, Instagram, etc.
Increase in Privacy and Security
Enhanced privacy is one of the primary benefits of turning off FaceTime. When you turn off FaceTime on your iPhone you ensure that FaceTime calls will not ring or send notifications on this device. However, it will still ring on your other devices.
This is very helpful if you want to avoid unsolicited FaceTime calls from unknown contacts. You will still be able to view the notification from the Phone app. So, in case you miss a call from someone you know, you can always call them back.
Check on Data Consumption
If you are on a limited connection, you can conserve a lot of data by turning off FaceTime calls. The high-definition video calls of FaceTime use up a lot of data. This prevents unexpected extra carrier service charges in case of postpaid connections.
Reduction in Battery Drainage
FaceTime utilizes both the front and back cameras of your iPhone and a considerable amount of data to connect HD video calls. This requires a lot of processing power and drains your iPhone battery faster. If you have battery drainage issues, turning off FaceTime can be a good option to explore.
Eliminates Distractions
FaceTime calls can provide unwanted distractions when you are trying to focus on something. Suppose you are preparing for an exam, have a lesson to complete, or a deadline to meet at work. You can turn off FaceTime to prevent unnecessary distractions from popping up as you race against time.
How To Turn Off FaceTime For One Contact
Do you wish to block unsolicited FaceTime calls from a particular contact/ unknown number? You can turn off FaceTime from a particular phone number. Here is how to do so.
1. Open the FaceTime app on your iPhone.
2. Now locate the contact you wish to block FaceTime calls from and tap on the green exclamation mark beside it.
3. Scroll down and select Block this Caller to prevent further FaceTime calls from the contact.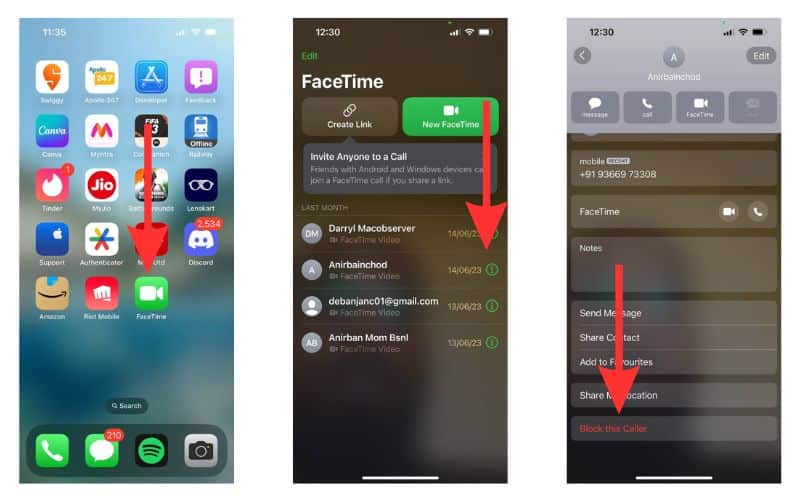 How to Disable FaceTime for Child Safety
What if you do not wish to disable FaceTime completely but just wish to not receive notifications from it for certain periods? Or, do you wish to limit your child's FaceTime usage on their iPhone?
We will now learn how to set a time limit to your FaceTime so that unwanted FaceTime calls don't disrupt your private time.
1. Go to Settings on your iPhone and select Screen Time.
2. Tap on App Limits.
3. Select Add Limit.
4. You will see a list of categories. Select Social.
5. From the Social drop-down menu, select FaceTime and then choose Next at the top right corner of the screen.
6. Set a time limit by rotating the dial interface. Then select Customise Days option to choose the days on which you want the limit to be activated.
7. You can add extra time limits by tapping on Add Limit and following the entire process all over again.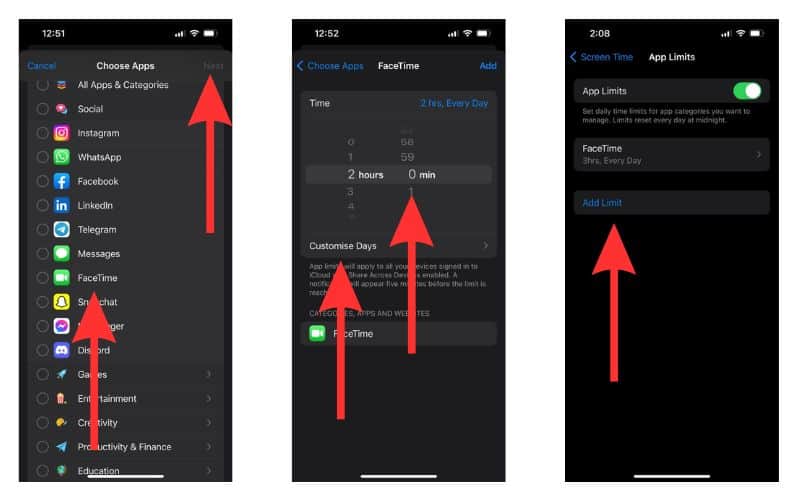 Once you or your child have used FaceTime for the set time limit, it will be disabled for the day and will again reset at midnight of the time zone your iPhone is set to.
Why Should You Turn Off FaceTime on Your iPhone?
You might want to turn off FaceTime on your iPhone for quite a few reasons. Let us have a look at what these reasons are.
There have been past privacy concerns regarding FaceTime. The eavesdropping bug of 2019 is a prime example.
FaceTime can be bad for your child, especially if they are underage. There are a lot of malicious offenders and a shocking absence of necessary filters on the Internet. So, setting certain limits, or disabling FaceTime can help protect your child from unsolicited approaches from pedophiles and other anti-social elements on the Internet.
Unsolicited FaceTime calls can hamper your productivity. Sometimes, the absence of unnecessary distractions works wonders for your productivity.
How to Turn Off iMessage on iPhone
iMessage is an Apple service that allows users to communicate between Apple devices via the Internet. However, this reliable service is now riddled with various scams. If you wish to learn how to recognize and protect yourself from an iMessage scam please refer to our comprehensive guide.
To turn off iMessage on your iPhone follow the steps given below.
1. Go to the Settings app on your iPhone.
2. Scroll down and select Messages from your Settings menu.
3. Turn off the toggle beside iMessage.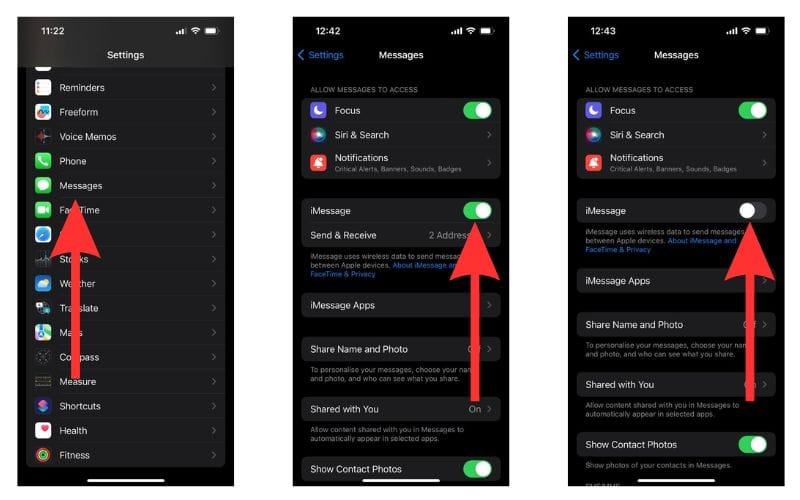 The Popularity of FaceTime and the Implications of Turning It Off
FaceTime has gained immense popularity, especially in the USA, as a convenient video-calling feature. So, turning off FaceTime on your iPhone or limiting its usage and manually filtering out FaceTime calls from unknown callers can be a good option. Especially if you are looking for a welcome break from distracting FaceTime notifications.
If you have any questions regarding turning off FaceTime or FaceTime in general, please reach out to us and we will help you as best as we can.