One big frustration with most of Apple's Mac lineup is a lack of user upgradable RAM. Not so with the Mac mini Apple announced at its October "There's More in the Making" media event.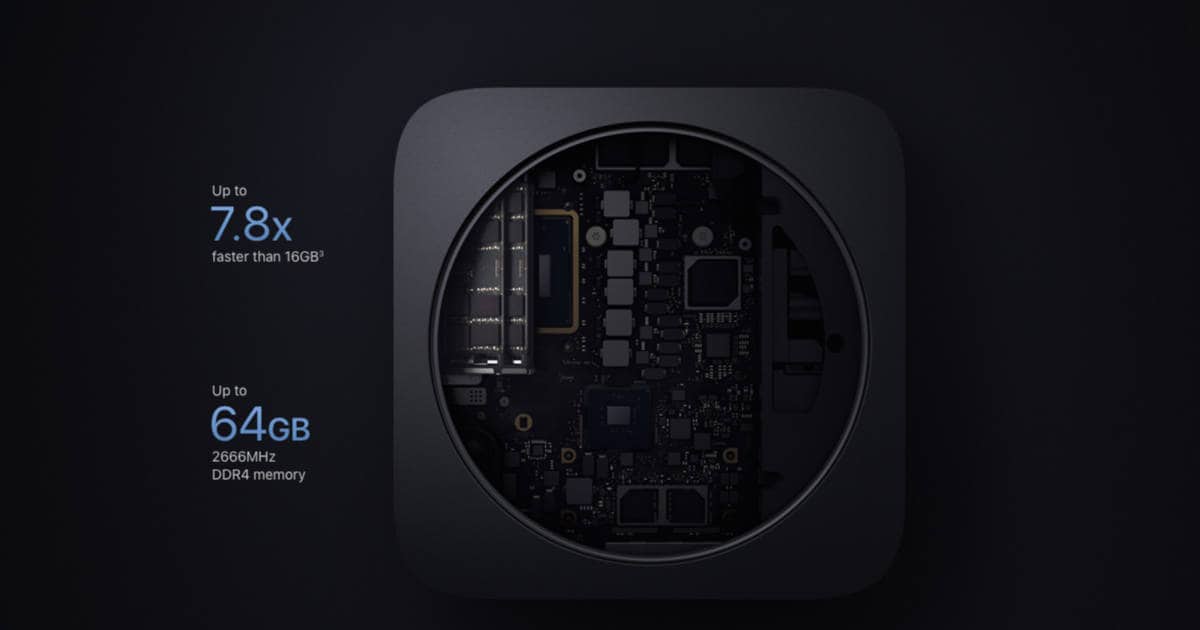 The new Mac mini is available in 3.66 GHz 4-core 8th generation Intel i3 and 3.2 GHz 6-core 8th generation Intel Core i7 configurations. The 4-core model doesn't offer a turbo boost mode, but the 8-core can turbo boost to 4.6 GHz.
Apple packed in its T2 security chip, four Thunderbolt 3 ports, two USB-A ports, 10 Gigabit Ethernet, HDMI 2.0, and a 3.5 mm audio jack.
[Apple Updates Mac mini with More Cores, More RAM, More Storage]
[Apple's New Mac mini is Late But So Very Pleasing]
The RAM in the new Mac mini is a pleasant surprise: 2666MHz DDR4 SO-DIMM chips in two user-accessible slots. To get to the RAM slots you need to take the round base off the computer.
Apple's base memory configuration for the Mac mini is 8 GB. For an extra US$200 Apple will put in 16 GB RAM. 32 GB will cost you an extra $600, and 64 GB is $1,400.
That means you can buy a Mac mini with a lower RAM configuration and buy chips from other companies at a lower cost. Saving a little money is always nice, after all.