Safari isn't the only browser on iOS. There are plenty of other alternatives, and we'll tell you about four of them. iOS browsers use the same rendering engine as Safari, but they also come with other features.
[Three Ways to Fix a Safari Browser Hijack in iOS 11]
DuckDuckGo Privacy Browser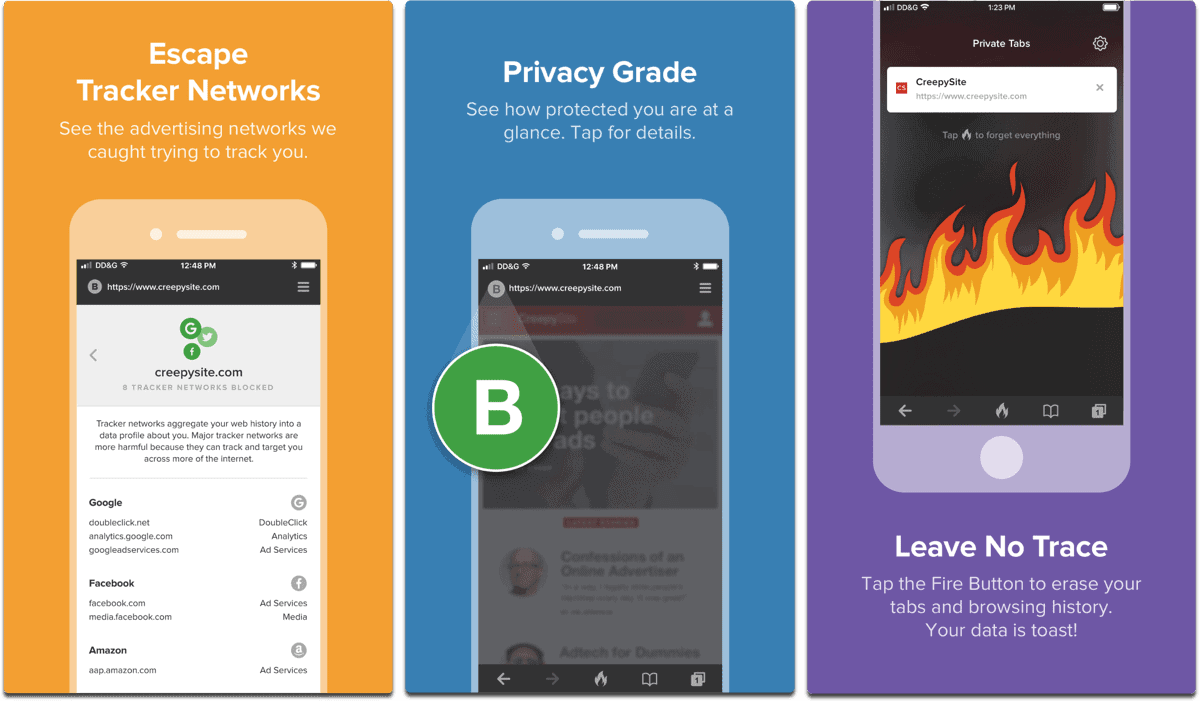 DuckDuckGo's privacy browser forces websites to use HTTPS encryption, blocks advertising tracking networks, lets you search privately, and gives each website a Privacy Grade. You can lock the browser with Touch ID/Face ID. When you're done browsing, tap the Fire Button to clear all of your tabs and data. App Store: DuckDuckGo Privacy Browser – Free
Firefox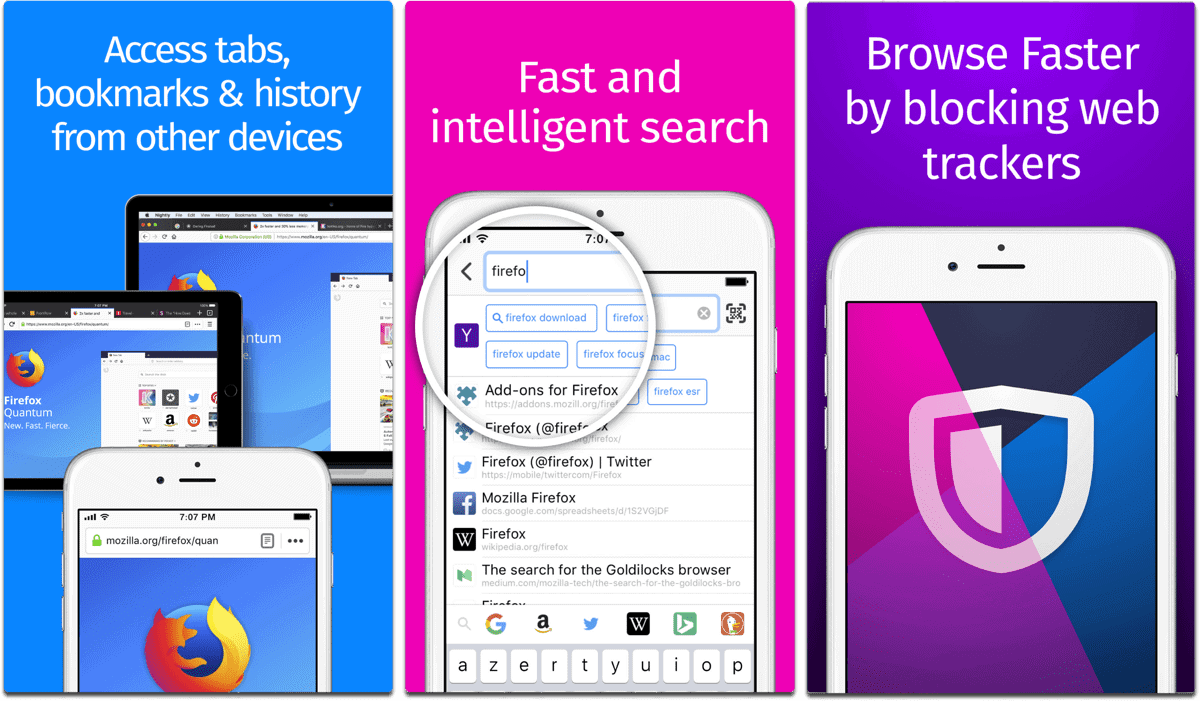 Firefox has intelligent search, private browsing (although virtually all browsers have this), syncing your Firefox Account, visual tabs, and shortcuts that let you quickly access your favorite websites. Plus, tracking protection is enabled by default for both regular and private browsing. App Store: Firefox – Free
Cake Browser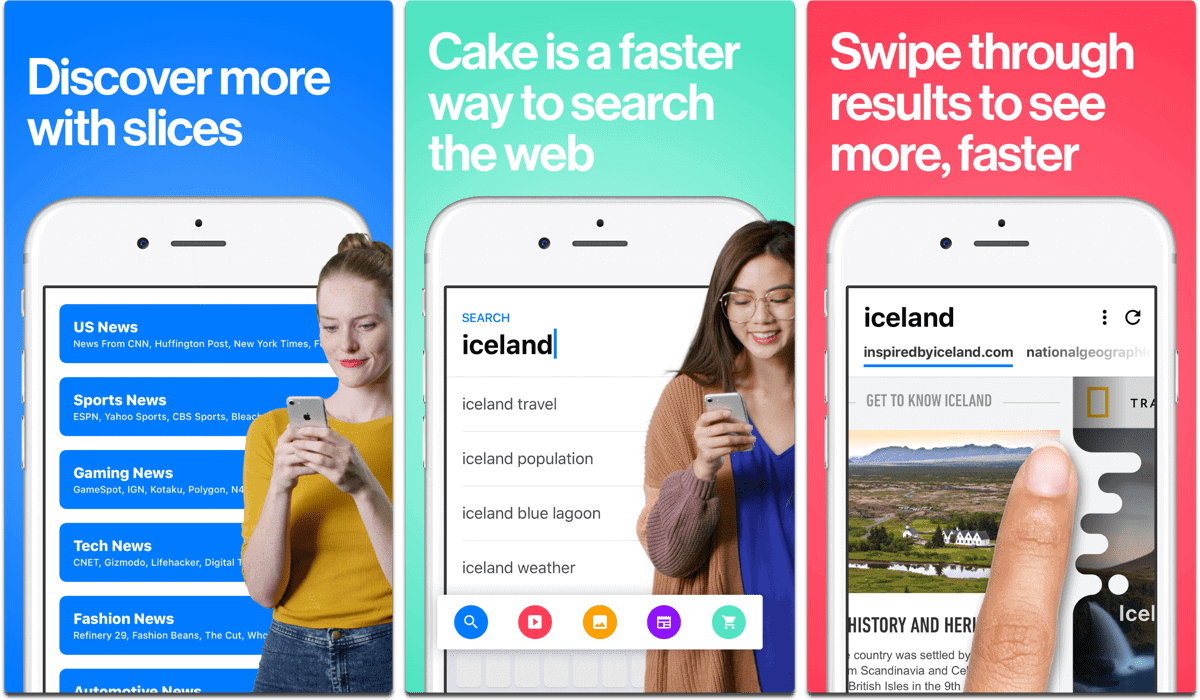 Built specifically for iOS, Cake Browser lets you swipe through search results, search multiple services at once (videos, images, news, shopping), customize search results, and gives you ad blocking, privacy mode, and the ability to save websites. App Store: Cake Browser – Free
Red Onion
Red Onion is a Tor client for iOS that lets you browse the Tor network. You can block HTTP referrers, block iCloud backup for downloaded files, open text files to edit them, spoof your user agent, and unzip/GUnzip/untar files. App Store: Red Onion – US$1.99 Note: There is also a second generation of this called Red Onion II.