If Amazon's Alexa feels a little too chatty for you, there's a fix for that. It's called Brief Mode, and it's easy to enable. Read on to learn how.
Brief Mode trims down how much Alexa speaks in responses, and changes its "OK" acknowledgement to commands to a simple beep. Here's how to turn Brief Mode on:
Launch the Alexa app on your iPhone or iPad
Tap the menu icon
Choose

Settings

Tap

Alexa Voice Responses

Enable

Brief Mode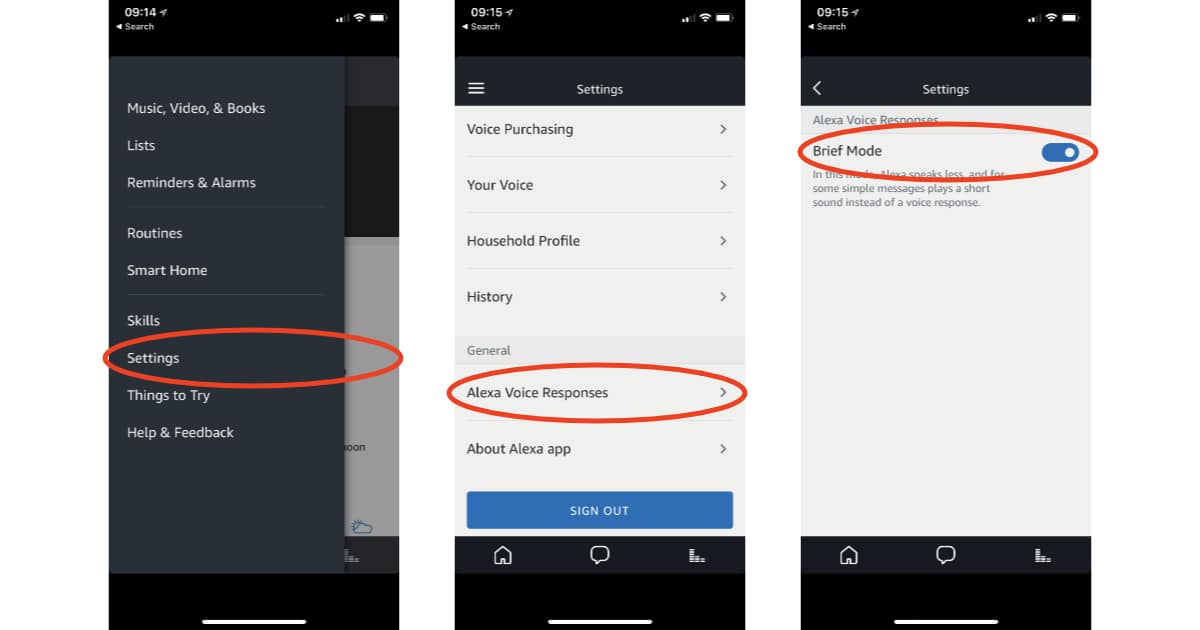 Unlike Follow-Up Mode, Brief Mode applies to all of your Alexa-compatible devices. Once enabled, Alexa will be a little more terse and beep more everywhere. If you decide you'd rather hear Alexa say "OK" after turning on your lights you can jump back into the settings in the Alexa app and turn Brief Mode off again. That apart you can use follow-up mode to converse with Alexa.