Amazon added a new feature to its Alexa voice assistant platform that saves you from having to say the trigger word multiple times when you're speaking a series of commands. The feature is called Follow-Up Mode, and here's how to enable it.
Normally when you want to turn on your lights to blue at 50% brightness you need to say three independent commands: Alexa, turn on the lights; Alexa, set the lights to blue; Alexa, set the lights to 50%.
With Follow-Up Mode enabled you can say, "Alexa, turn on the lights. Set the lights to blue. Set the lights to 50%." Follow-Up Mode works when you speak commands within a few seconds of each other.
Here's how to turn Follow-Up Mode on:
Launch the Alexa app on your iPhone or iPad
Tap the menu icon
Choose

Settings

Select your Echo device
Enable

Follow-Up Mode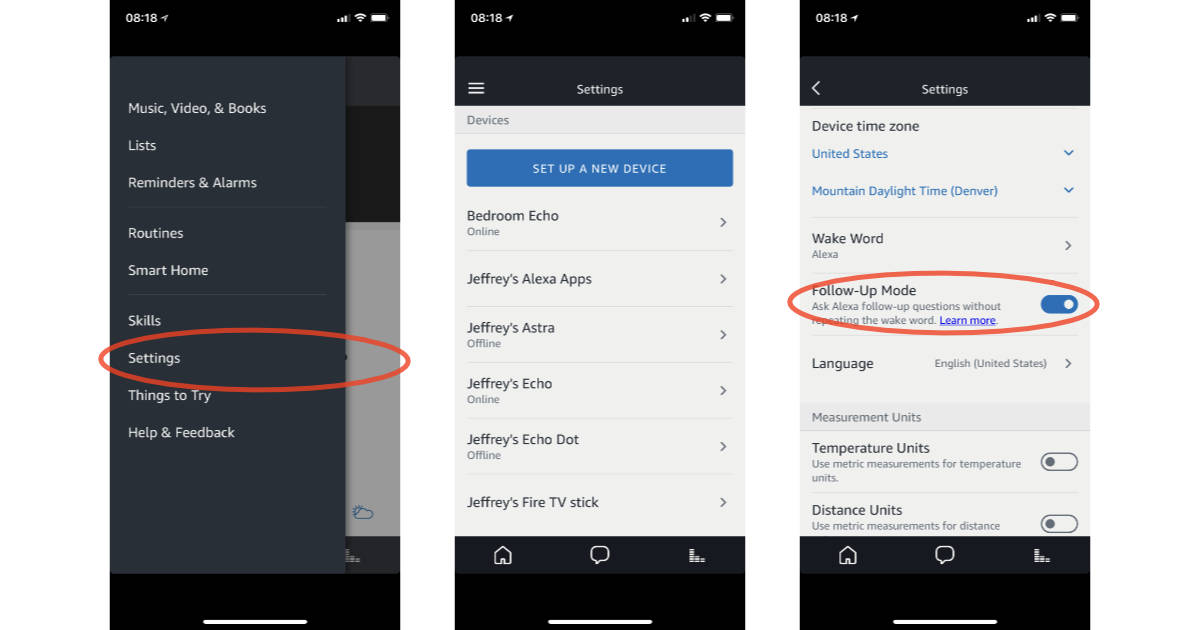 You can enable Follow-Up Mode per-device, and it supports all Alexa-capable products and not just Amazon's own Echo lineup. That let's you choose which of your Alexa-compatible devices use the feature—handy if you want to use Follow-Up Mode with your kitchen Echo, but not with the livingroom Echo.