Apple is making it very clear the days of 32-bit app support on the iPhone, iPad, and iPod touch are coming to an end. Lots of developers are working to make sure their apps are 64-bit, but there's a chance some of the titles you depend on haven't made the move. If you want to see if any of the apps you're using are still 32-bit there's an easy way to check on your iPhone and iPad. Follow along to learn how.
To see if any of the apps on your iPhone, iPad, or iPod touch are 32-bit without a 64-bit update available do this:
Tap

Settings

Tap

General

Select

About

Tap

Applications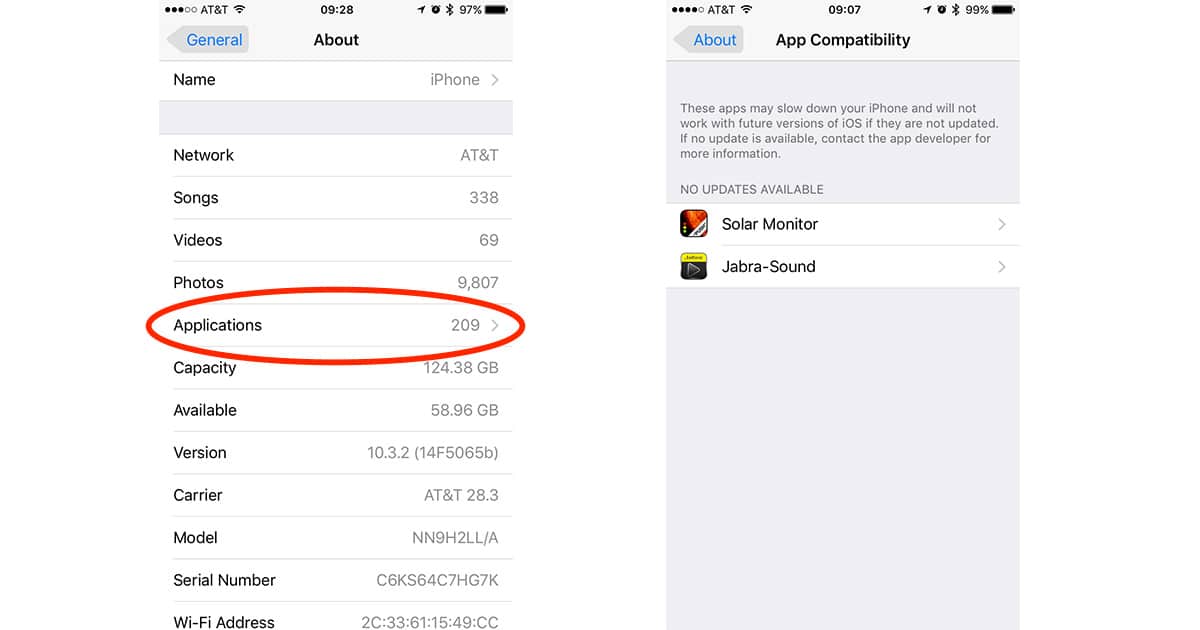 Now you'll see the App Compatibility list showing all of the installed apps that are 32-bit and don't have a 64-bit update. In my case that's Solar Monitor and Jabra's app for controlling its Bluetooth earpod settings.
Unfortunately, Soloar Monitor was last updated in July 2012, so I'm not holding out much hope for that. Jabra, however, needs to hop to it before customers lose some earpod functionality.