The Files app in iOS 11 does more than let you see and organize documents with your iPhone or iPad. It lets you share files, too, although not all sharing is created equal.
To share documents with other people from your iPhone or iPad running iOS 11, first launch the Files app. Next, choose the cloud service where your file is stored from the Locations bar on the left. Now tap and hold the file you want to share and tap Share in the pop-up menu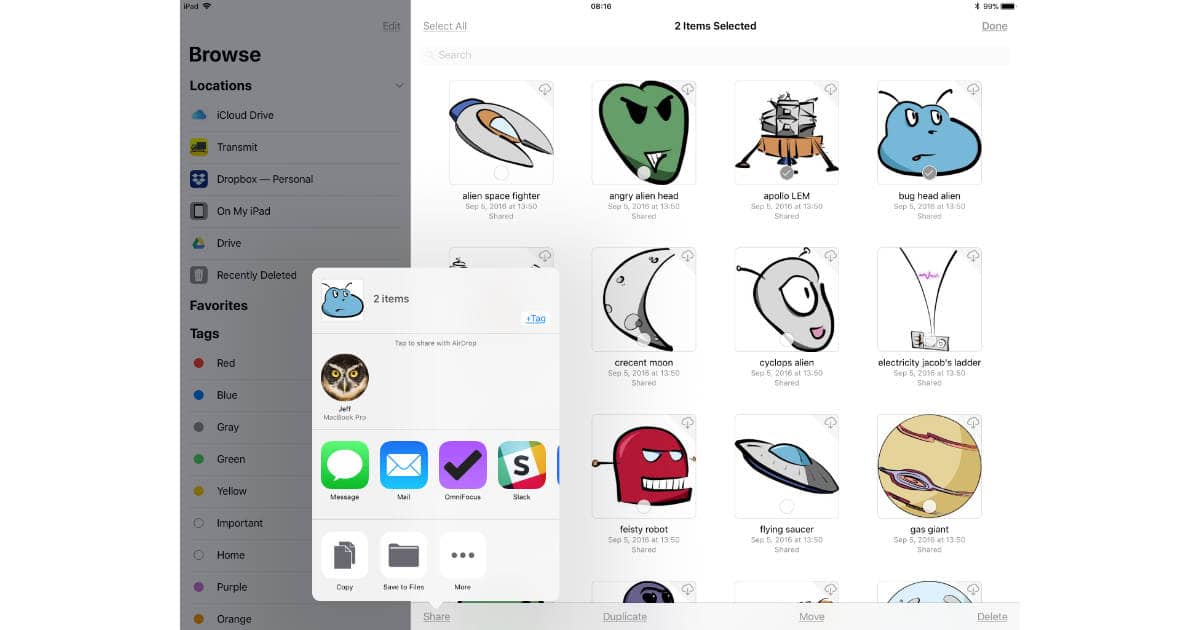 If you're sharing multiple files tap Select in the upper right corner, tap the documents you want to include, and then tap Share in the bottom left corner. This is one of those sloppy interface elements that gets Bryan Chaffin and John Kheit all worked up for a NSFW rant on Pop.0.
Now you can use the pop-up Share pane to choose how you'll deliver the files you're sharing. You can send files via Mail, Messages, and AirDrop, plus you can send them to other apps. If you share with Slack, for example, you'll send the document to the channel you specify. If you choose an app like Notability or Evernote, the files will open in those apps.
Basically, you need to know how an app interacts with files to know what'll happen when you share something.
That's what happens when you use the Share feature with documents stored on services such as Dropbox, Google Drive, and Microsoft OneDrive. When you select files from iCloud Drive, however, you can send them to other people, or invite people to collaborate Pages, Numbers, and Keynote documents.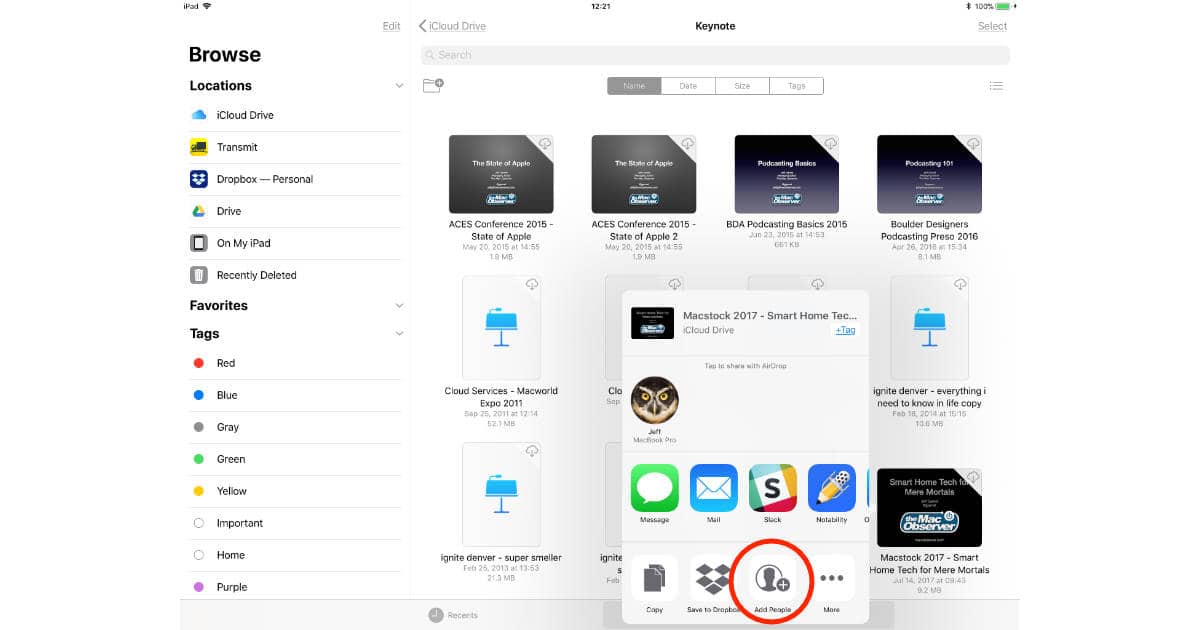 To share a Keynote file for collaboration, for example, tap and hold a file, choose Share from the pop-up menu, then tap Add People in the Share pane. Now you can select who you want to collaborate with, and how you'll get the invitation to them. The recipient will get a link to the file instead of an Mail or Messages attachment.
Now you can team up with people on your iWork projects, or just send someone a document—whichever works for you.